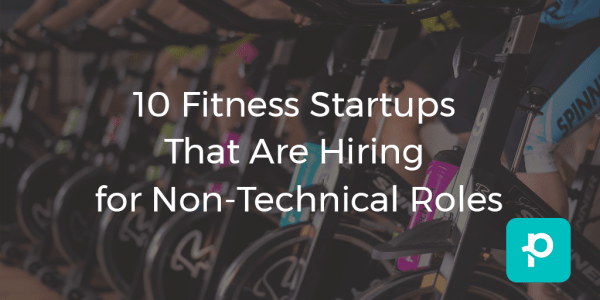 In this busy, digital age where everything is "go, go, go," keeping yourself healthy is more important, yet more difficult, than ever. While some of us are content lifting weights or going on long runs, others look for new and different ways to get fit. That's where startups like these come in. Many of these companies help the general public find inspiration, stay motivated, and get healthy in all sorts of unique ways. Check them out: They're all hiring for non-technical roles and they all include fitness benefits!
RunKeeper

Who they are: RunKeeper is a fitness tracking and running app. Using the app, you can not only track your run (or walk, or hike), but you can also set goals, create a plan, and join challenges.
Why they're great: RunKeeper is all about helping people to "keep running". Their mission is to help build a community that supports each other to reach and exceed their health and fitness goals. For RunKeeper employees, benefits include unlimited time off, flexible hours, a wellness stipend, and even an office dog.
Who they're looking for: Media Buyer, Marketing Content Writer, CRM Marketing Manager, Senior Manager, Integrated and Loyalty Marketing, Human Resources Manager
ClassPass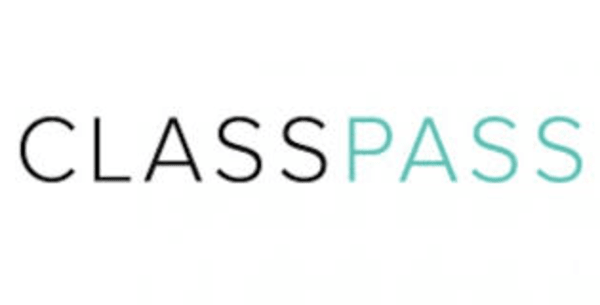 Who they are: ClassPass is a subscription-based app and a website that allows people to find and book fitness classes in an simple and effortless way. Whether you're in New York City or San Francisco, you can find local classes in your area, book online, read reviews, and interact with your fellow ClassPass members.
Why they're great: ClassPass is all about helping their members lead their best, inspiring lives. This subscription takes the guesswork out of trying new exercise classes and fitness trends and allows you to find something you love. If you join the ClassPass team, you can expect a free membership, casual dress (workout gear welcome), generous time off, and dedication to your growth and improvement.
Who they're looking for: Customer Experience Associate, VP of Performance Marketing, Partner Development Associate, Partnerships Intern
Noom

Who they are: Noom is an app that helps motivate users to create and sustain a healthy lifestyle. The Noom app allows users to track their health data, but also gives expert advice, in addition to creating and monitoring personalized fitness plans.
Why they're great: Working towards health goals is difficult and Noom strives to make it a little easier. Noom is also all about personalization. They tailor their product specifically to the user. As a member of the Noom team, employees can expect healthy food, in-office fitness, "freestyle days," and offsite retreats.
Who they're looking for: Associate Growth Marketing Analyst, Digital Marketing Manager, Virtual Health Coach
Peloton

Who they are: Peloton is a fitness company that makes state-of-the-art indoor cycling machines that users can use to livestream spinning classes on the bike's screen. The Peloton bike also offers over 3,000 on-demand, pre-recorded classes. This is high-end spinning, right in your home.
Why they're great: If you love spinning, but hate finding and going to a class, Peloton offers a solution. Peloton is all about making a great, exciting workout experience with the most modern and effective technology. As a company, Peloton strives to ride as a team. Employees have benefits like a flexible work schedule, unlimited cycling classes, company discounts, and education assistance.
Who they're looking for: Paralegal, Contacts Manager, Copywriter, Director of Media Strategy and Planning, Member Support Associates, VP Member Support, and more!
hOM

Who they are: hOM is an "amenity provider" that partners with residential and office spaces to provide fitness programming and events for their tenants. hOM employs their own full-time fitness instructors and these talented individuals lead classes for hOM's clients.
Why they're great: hOM isn't what you typically think of when you think of "fitness company", but it fills an important need in our busy lives. hOM combines fitness, real estate, and client management together in one service. For their employees, hOm offers benefits like Citi Bike memberships, shares in the company, continued education, company-paid phone plans, and more.
Who they're looking for: Creative Lead, Inbound/Digital Marketing Manager, Events Coordinator, Fitness Instructor
Athos

Who they are: Athos is a sports performance technology company. What does that mean? Athos creates clothes with built-in sensors that sends data to "the Core," which snaps into the garment. The Core then processes the data and syncs with the Athos app, where users can analyze the data. Athos helps athletes learn more about and perfect their workouts.
Why they're great: Athos is high-tech, but it also strives for innovation not only in its products, but in the way athletes think about themselves and their fitness. Athos employees receive in-house personal training, workouts, and yoga, commuter benefits, cell phone reimbursement plans, flexible PTO, and more.
Who they're looking for: Product Manager, Sales & Marketing Support Specialist, Operations & Logistics Coordinator


Aaptiv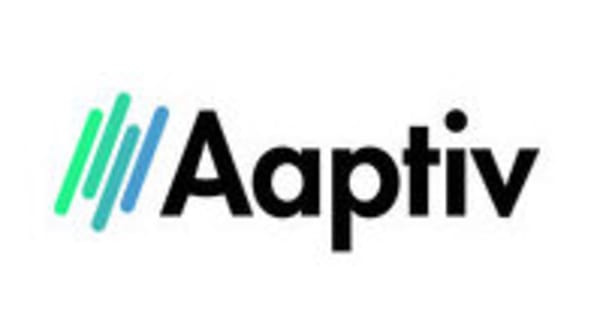 Who they are: Aaptiv is an app that provides on-demand, studio quality fitness classes. How do they do it? Aaptiv recreates the experience of a typical workout class by synchronizing the voice of a trainer with an individual's music to create guided workouts just for their users.
Why they're great: Aaptiv's goal is to reinvent the way people workout. This company wants their users to enjoy their fitness, not think of it as an "end goal", but as a tool to help live better lives. Benefits include catered breakfasts and lunches, office dogs, flexible hours, and of course, gym perks.
Who they're looking for: SEM Marketing Manager, Paid Social Manager, Affiliate Marketing Manager, Senior Copywriter (Acquisition), Executive Assistant to the CEO, and more.
Social Bicycles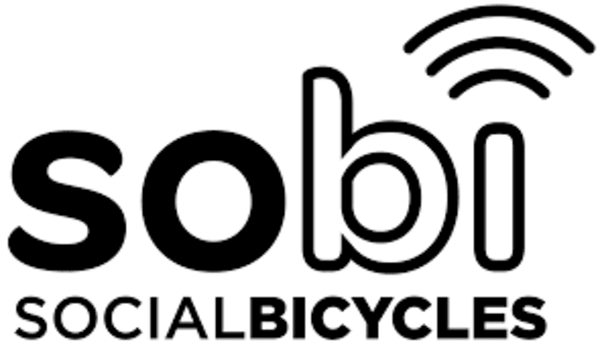 Who they are: Social Bicycles is a bike share technology company. They are not, however, just any bike share company. SoBi combines recent advances in wireless technology with the bike share model to create a system that provides the best possible experience for their customers.
Why they're great: There are two things that Social Bicycles is passionate about: bikes and technology. This company combines a love for fitness (biking-specific), with the latest cutting-edge tech and really strives to create something useful, easy, and beneficial to customers and the environment alike. If you're passionate about either of those things, you'll fit right in.
Who they're looking for: Customer Service Representative, Director of Human Resources, Project Manager, JUMP General Manage


WayBetter

Who they are: WayBetter is a game technology company that focuses on helping their players succeed. WayBetter has created games such as "DietBet" and "StepBet," which allow users to compete against one another while striving to reach their fitness goals.
Why they're great: WayBetter doesn't just focus on fitness; they also focus on fun. WayBetter wants their users to reach all of their goals and have the best time possible doing it. Everything is more fun when there's a competition involved, right? For WayBetter employees, benefits include a flexible vacation policy, training opportunities, generous health care coverage, and a healthy, fun work environment.
Who they're looking for: Digital Marketing Manager, Director of Talent Acquisition and People, VP of Marketing, Product Manager
Wanderlust

Who they are: Wanderlust is a company that is "focused around mindful living". Wanderlust offers an annual series of festival events, has several yoga centers, and also operates a full-service media company. Wanderlust's mission is to help their customers live a mindful and inspired life.
Why they're great: Wanderlust is all about helping people find their best selves. They're multifaceted in their offerings, but unite all their different elements under a strong and passionate mission. If you work for Wanderlust, you can enjoy perks such as a supportive environment, flexible hours, tickets to festivals, and more.
Who they're looking for: Event Producer, Front Desk Reception/Navigator, Administrative Associate (Integrated Partnerships), Marketing Director
Looking for a fun, collaborative start-up (fitness or otherwise) environment with perks like these? We can help! Join Planted today and we'll help you connect with amazing startups that will take your career to the next level.
Randa Kriss is a NY-based writer who has written about dogs, pop culture, and everything in between. When she's not typing furiously on a keyboard, she can be found glued to the latest hit Netflix series, talking to her cats and Corgi, or curled up with a book. You can follow Randa on Twitter @alwaysranda .