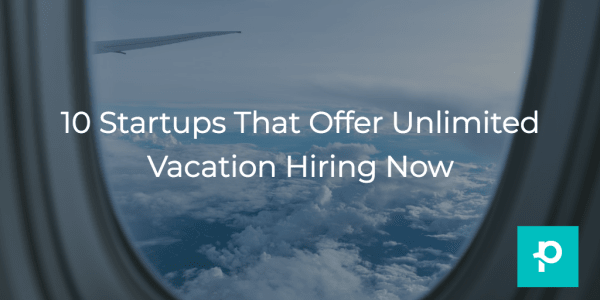 Unlimited vacation encourages employees to take a break whenever they need it and come back to work happier and more productive. It's also, unsurprisingly, one of the perks that job seekers covet the most when searching for their next opportunities. These 10 startups located in NYC and San Francisco all offer unlimited vacation to their employees—and they're all hiring right now!
Talkspace

Who they are: Talkspace is an online therapy platform that connects its users with licensed therapists and allows them to communicate with them by sending text messages, audio messages, and picture and video messages in a private chat room.
Other perks: Talkspace is all about making the world a happier place, starting with its own employees! In addition to its unlimited vacation policy, Talkspace employees also enjoy office snacks, monthly team outings, happy hours, lunches, access to the Talkspace product, and competitive benefits.
Blend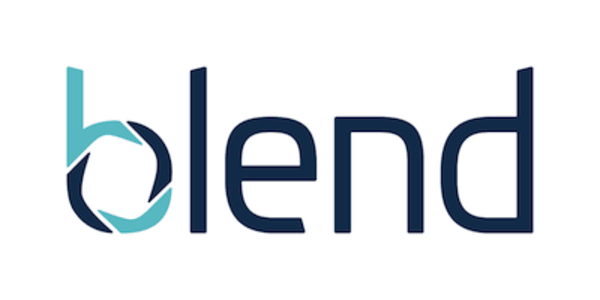 Who they are: Blend is a lending tech company striving to simplify the process of mortgage applications for both borrowers and lenders.
Other perks: Blend has a flexible work schedule in addition to their open vacation policy. It also offers comprehensive health benefits that are 100% covered, fully paid gym memberships, meals and snacks, equity, and a 401k, among other benefits.
Cadre

Who they are: Cadre connects investors in and operators of real estate through its online marketplace by enabling investments and transactions, providing a technology-based product for managing processes, and powering predictive analytics for investors.
Other perks: Cadre also offers unlimited work from home days, 401k match, gym membership discounts, commuter benefits, team events and meals, a cell phone stipend, and more!
BetterUp

Who they are: BetterUp is a software service that provides one-on-one coaching, skill development, and support to working professionals. Users receive weekly video or audio sessions and businesses can track employee progress with analytics.
Other perks: BetterUp has a take what you need vacation plan, plus a flexible work from home policy. It also offers medical, dental, vision, a 401k, and commuter benefits. Extra perks include a dog-friendly office, monthly happy hours, an education stipend, and more!
JW Player

Who they are: JW Player is "the most powerful and flexible video platform." With JW Player, users can publish videos, run video ads, stream web content, and customize the entire experience.
Other perks: Join the team at JW Player and you'll have access to 100% covered benefits, a "lucky cat," office ping pong table, virtual reality games, standing desks, and community service opportunities.
UpCounsel

Who they are: UpCounsel is a legal technology company that provides companies with their own custom legal teams.
Other perks: UpCounsel offers flexible work schedule, commuter reimbursements, 24/7 coffee, office meals, 401k, team retreats, and more!
Fluent Inc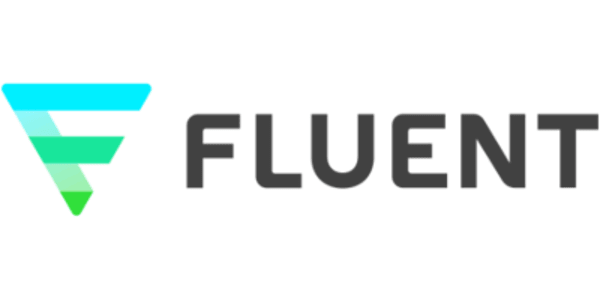 Who they are: Fluent uses its customer acquisition platform to create marketing programs that deliver better digital advertising experiences to consumers and measurable results for advertisers.
Other perks: Fluent provides its employees with discounted gym memberships, 401k with employer match, health, dental, and vision insurance, catered breakfast and lunch, free workout classes on site, team events, and more.
Calm

Who they are: Calm is a mindfulness app that helps users with relaxation, sleep, and general wellness.
Other perks: 401k, team lunches, company retreats, and health insurance are just a few of the perks Calm employees receive.
Domio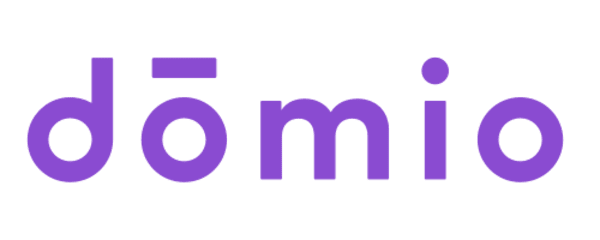 Who they are: Domio is a technology platform striving to change the group travel experience using a combination of technology, real estate, and hospitality by building branded apartment-hotels catered to group travelers.
Other perks: Flexible work-from-home policy, and travel credit to stay in Domio properties are just a few perks that employees receive. Others benefits include a learning and education budget, fitness stipend, team events, 401k, and a dog-friendly office.
Rinse

Who they are: Rinse is the first national and global clothing care brand with services that include dry cleaning, laundering, press, and wash & fold.
Other perks: Rinse offers flexible work and office hours, health insurance, stock options, and more.
Looking to join a startup with your dream perks? Join Planted today and we'll help you find the perfect position at the right company for you.
Randa Kriss is a CT-based writer who has written about dogs, pop culture, and everything in between. When she's not typing furiously on a keyboard, she can be found glued to the latest hit Netflix series, talking to her cats and Corgi, or curled up with a book. You can follow Randa on Twitter @alwaysranda.