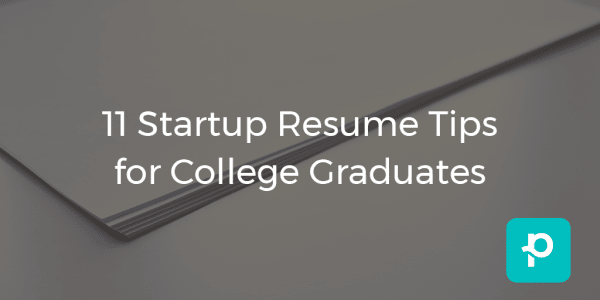 Moving on is hard to do. In the 90s, R&B boy band Boyz II Men sang, " although we've come to the end of the road, still I can't let… go." While relationships can get a second go around, being a college graduate often comes around once. So your gown is all tucked away, your college friends have done the proverbial "I'll see you again," and everyone is asking you the dreaded "what's next?"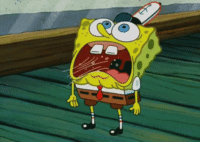 Breathe. Breathe. Breathe. Planted's got you. | via Giphy
Between trying to explain what a startup even means to your un-hip mom and dad, to job searching like it's your part-time gig (cuz let's be real, it is!) trying to making your résumé stand out can give you a serious case of the "why-did-I-ever-graduate-from-college" syndrome. While we can't get your next door neighbor to stop asking you what your career plans are, we can help you get a foot into your dream startup. We've put together some of the best resume tips to get you noticed by startup hiring managers (even if you lack "real world" experience). Try these Do's to get your résumé noticed:
Tip #1 - GPA 3.8 or higher? List it.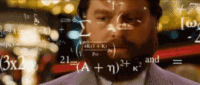 Numbers whiz | via Giphy
Up until this point, your grade point average has probably been the marker everyone has used to measure your success. But post-college? Employers will only really care if it's higher than 3.8 on a 4.0 scale. It's no snub to you. Mostly they just want to see how well you APPLY what you're learning in class to the real world (you know, to things like extracurriculars, passion projects and side gigs). You want your résumé to be reflective of your best, so while a 3.4 is remarkable it's likely that employers will bypass it to look at other details–like how well your experience matches up–to see if you're a good fit for the job. Plus, once you've got 2-3 years under your belt you'll want to remove your GPA all together to let your career success speak for itself.
Tip #2 - Organize your experience in descending order.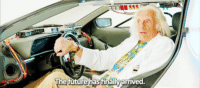 Hmmm.. maybe Back to the future was onto something… | via Giphy
Your first job or volunteer gig may have been 4 years ago but listing your most recent opportunities at the top of its section is the way to go. Yeah, talk about confusing . Basically, any current jobs or gigs should be listed at the top, regardless of the start date. Why? Organizing your experience in descending order allows for startup hiring managers to see what skills you've most recently sharpened, while also getting a clear picture on the progress you've made. It also gives you a chance to highlight the talents you're most interested in bringing to your dream startup, and what you've done to cultivate them.
Tip #3 - Include any clubs or organizations where you were on the executive board.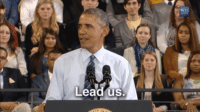 *Gasp* We have a thinker amongst us. | via Giphy
If you're looking at startups, it's most likely you're a self-starter: you thrive in fast-paced environments, enjoy working both collaboratively and independently, and aren't afraid to call the shots from time to time (which you will on those days when your boss hands you a new projects and just says GO!). Showing your future boss or manager that you can Boss up and take charge is a great plus for startup culture. It shows you've got real interests and hobbies (and are a real person!), and are passionate enough to lead a team. Add in the cool things you accomplished -- securing a budget of $2,000 for your organization's food drive as Treasurer or successfully organizing a popular campus event for more than 3,000 people as an Events Liaison -- and you'll have invaluable real-life experience to bring to your new team.
Tip #4 - Always include any side projects that weren't part of your school curriculum.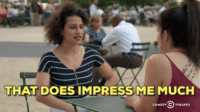 Go ahead, work that side hustle. | via Giphy
That tech blog you've been running on the side? The design portfolio you put together for your volunteer work? Add it. Side projects are a great way to show startups you dabble in out of the box thinking, and are adaptable. Whether you're creating content via your own platform or using a skill that comes naturally to you, showcasing what you do on the side lets you flex a new muscle. Plus, it shows hiring managers that you've got a life outside of books– you know, in case they want to ask you out to happy hour with the rest of the office.
Tip #5 - Remove anything related to high school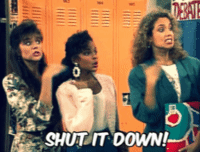 Trust us. | via Giphy
By now, you've taken a whole slew of courses, picked up a hobby or two, and even learned which subjects you absolutely must avoid (I'm looking at you MicroEcon). You don't want to look like you peaked in high school. Say "boy, bye", to anything on your résumé related to high school. Instead focus on the accomplishments you've built during your time in college. They're also be the freshest on your mind, which also means easy topics of conversation for when you do land that interview.
Tip #6 - Show your tech savvy side with links to your social media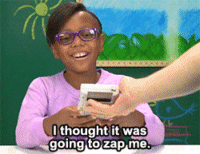 Welcome to the 21st century, college grad. |via Giphy
Startups are notorious for edgy content and innovation. Startups want to see you're on the pulse of what's new and can keep up with what's happening in your industry. Adding social media links to your résumé shows hiring managers you're staying informed and aware of the changing landscape. Even better if you're applying for a tech or digital media gig, where your knowledge of Instagram stories, Tweetdeck, and Facebook pages will more than likely be highly appreciated. First, make sure to clean up of your profiles or consider starting a new profile to create a fresh, new, and professional brand. And set your personal profiles to private to keep employers from seeing anything you don't want them to (but do remember, the internet is a sneaky little animal so keeping those posts and photos off your pages is really the best way to ace your online presence).
Tip #7 - Got skills? Add 'em.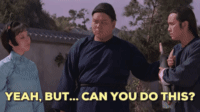 She's got us beat. | via Giphy
Ok, so you've got all these great ( relevant ) skills and you're wondering now what? Let them nestle up together in their own little section. Here's where you can show what you've picked up along the way. SEO pro? Add it. Beast at InDesign? Add it. Learned HTML and CSS? Yes, yes, yes. Add it. The versatility in your skills may just be what peaks the hiring manager's interest. There may be a project down the pipeline that requires a skill you've got, so don't sell yourself short.
Tip #8 - Highlight results over skills.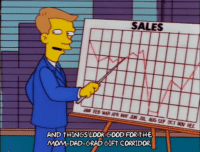 You're on your way grad! | via Giphy
There's a reason why we give our skills its own section! Saying you "Increased readership and engagement by 40% to support aggressive sales goals" gives a much clearer picture of why you're an MVP over "used social media platforms to create conversations." See? Results vs. skills. Strengthen your experiences by giving specific examples of what you've done with your skills and talents (sound familiar?) Show hiring managers how you've solved a problem while on the job. Remember, while you're looking to get hired employers are also looking for how YOU can benefit them. Make it a two-way street and be specific. Got numbers to back it up? You're sliding into home!
Tip #9 - Tailor, tailor, tailor.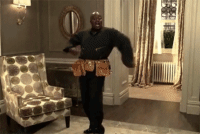 Show off the goods.| via Giphy
You did your research right? And you can clearly articulate why you and why this job? Awesome. Then you'll want to be sure your résumé speaks to the strengths you're bringing to this particular team and industry. Sprinkling your expertise through key terms, past experiences, and relevant projects lets companies know you're really passionate about the work they're doing, not just the paycheck they'll be giving you. Try giving the job description a good read and see what kinds of things they're asking for. Are they looking for someone with more of a PR background? Go ahead and highlight how you've used your interpersonal skills to create relationships and build teams. It'll make an impression.
Tip #10 - Tell a story.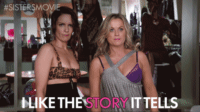 Mmm, yeah. We totally see it. | via Giphy
Imagine, your dream startup. You spend weeks tailoring your CV, cleaning up your social media feeds, and highlighting the side projects you've loved. Lo and behold! You've nabbed an interview and now it's time to shine. Now think, what experiences do you want them to ask you about in your conversation? What questions would you want them to ask you that would highlight your best and greatest skills? What role and responsibilities do you want your résumé to qualify you for? Highlight opportunities that will really give the hiring manager a sense of the kinds of initiatives you'd be excited to work on, the talents you want to grow and the things you want to learn while on the job. It'll be a great way to talk about what really excites you as well as make sure what you're bringing to the table aligns with what they're looking for. Win, win!
Tip #11 - Seal it with a K.I.S.S. (Keep It Snappy for Startups)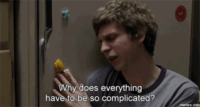 Keep it together, grad. | via Giphy
Ah, you've come to the end of your résumé. Before sending it off, give it a read through (preferably aloud) to make sure it's clear and concise. Remember, startups are operating in a go, go, go world so getting your point across in less words will earn you some serious brownie points. Make sure you're coming in at one page or risk getting tossed to the "don't-call-back-pile" because the hiring manager felt your CV was too long. For each position, try to highlight 2-3 extraordinary ways you solved a problem (results, results, results) and keep each to one line when possible. Easy enough, right?
---
Crafting a good résumé will take a few power sessions and a few cups of strong coffee to get through, but if you're breaking into the startup world the added effort will go a long way. These 11 tips will help you lead the pack. Not only will you show off your great experience but you'll also have strong points to bring up in your interview! Go onward grad and slay them with your brilliance. Need to brush up on your interview skills? Sign up on Planted and find interview tips like these on our blog!
---
Dronile Hiraldo is a New York city born and bred writer with a love for writing, travel, entrepreneurship and wellness. She credits her East-coast upbringing in Washington Heights for empowering her love of Selena, pop culture and social activism. When she's not deep in a new book, she loves tinkering with photography, eating donuts and listening to Michael Jackson.
---
Featured photo by Lukas Blazek