Not familiar with Techstars? Here's why it should be on your radar: Techstars is an intensive, three-month accelerator program that provides an unparalleled network of mentors and advisors to promising early-stage companies. They have programs all over the world and in every industry — you've probably even heard of some former Techstars companies! Do Classpass and Plated ring a bell? Classpass has raised $154 million to date and Plated was acquired by supermarket chain Albertson's last year, so it's safe to say Techstars alums are companies to watch.
As a program alum ourselves, we love supporting fellow members of the Techstars family, so we were really excited to meet the latest superstars from the Techstars NYC Winter 2018 class last week! We spoke with the co-founders of eleven companies about their experience with the program and about how they're disrupting, innovating, and making a name for themselves in the New York City startup scene.
Some of these startups were founded to solve pressing problems facing their industries, while others aspire to improve existing processes. Some are consumer-facing, while others are targeted to business leaders. And the founders we met were as impressive and diverse as the companies they founded, but they all had one thing in common: they agreed that Techstars has been an invaluable experience, and they're confident that the support and mentorship they received will help propel their companies to future success. We couldn't have said it better ourselves!
To learn more about this groundbreaking group of companies, keep your eyes on our blog, where we'll be profiling them individually over the coming weeks. In the meantime, keep an eye on these hot startups doing big things!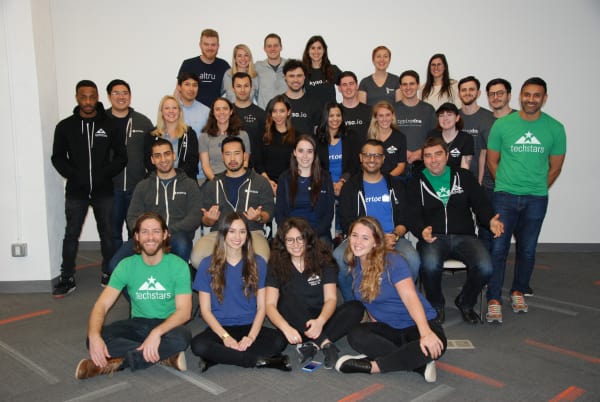 Interested in working with incredible founders like these? Sign up for Planted and we'll match you to startup opportunities where you can get in on the ground floor.
Since our Techstars days, Planted has been committed to helping high-growth startups, (including many current and former Techstars companies!) grow their teams — so if your company needs high-quality, non-technical talent fast, post your job for free and we'll start sending you qualified applicants ASAP!