There are many reasons you might be thinking about a new job. Are you fresh out of college and looking for your first "real" job? Do you wake up in the morning, dreading the commute and whatever bullshit life is gonna feed you that day? Maybe you feel ready for the next step in your career but there's no room for upward movement at your current company.
If the words, "I need a new job" keep ringing in your head, this post is for you. The job hunt is not an easy road! There are lots of steps that can trip you up--and there are a lot of other people looking for new jobs. We've put together a list of tricks that'll ensure that you're prepared and ahead of the curve at every stage of your process.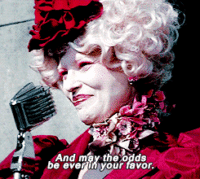 So the odds stay in your favor. Via Giphy
Before you start applying...


#18 - Make a list of the things you like(d) about your past & current jobs
Nothing is too big or too small (or too dumb) to add to the list, so don't hold back when you're writing these out. It's important that you pinpoint all the things about your jobs that you liked -- whether it's bi-weekly team happy hours, the interdepartmental collaboration, an unlimited vacation policy, or whatever floats your boat.
This "list o' stuff" is an early working draft of your job wishlist, which is important in helping you narrow down the opportunities that you're going to apply to. Though it might seem counterproductive to apply to fewer jobs, staying focused is going to help improve your chances. Trust us.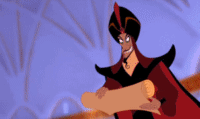 All right, let's get to it. Via Giphy


#17 - Categorize your wishlist into needs and wants
Now that you've got your "list o' stuff" written down, it's now time to sift through and decide what's important to you. Maybe you're not much of a morning person and benefited from starting your day off later, or being able to bring your dog to work was why you took your last job. Identify those things that you require from your next job (i.e., your "needs"), and the others that would be nice aren't completely necessary (i.e., your "wants").
By making your wishlist, you're focusing on the opportunities that best align with what you're looking for. If you're not excited about what a job or company can offer you, it's difficult to convince the hiring manager that you're the right person for the job.


#16 - Learn about and discover the types of companies that you want to work for
Particularly with startups, it's important to know yourself and whether a potential employer can fulfill the needs on your job wishlist. If you're still trying to figure out whether to actually make the dive into startups or go corporate, check out the pros and cons of each .
Still really into the idea of working at a startup? There are still plenty of different types of companies to consider. Are you okay with taking lower pay and putting in plenty of hours at an early stage startup ? Or do you want to join a company that's already pretty well-funded? Each type has their own benefits and shortcomings, but you need to do your due diligence to figure out what works best with you.


#15 - Update your resume (and make it machine friendly!)
This is one of the earlier steps you need to take in your job search, but it actually doesn't have to be the first thing you do, especially if you're still trying to figure out what you want out of your next job. It helps to leave this for after you've done some research and career exploration.
When it comes to your resume, there are a-thousand-and-one rules and ways to create "the penultimate" summary document of your professional experience. But keep in mind that when you're submitting your resume online through an applicant tracking system (ATS), chances are that your resume is being fed through and "read" by a machine. That means foregoing the fancy fonts, non-traditional formatting, and those superficial skills charts that look pretty but don't mean much of anything (that goes for machines and hiring managers).
#14 - Think like a hiring manager
In conjunction with updating your resume and with the rest of your job search process, here comes the part where you take off your "applicant hat" and put on your "hiring manager hat". Put yourself in the other person's shoes -- what can you do differently that would catch their eye?
For example, to "think like a hiring manager" when putting together your resume, you'll want to do things like:
Listing out responsibilities, accomplishments, and major projects in an easy-to-read format (e.g., bullet points)

Using metrics and active wording

E.g., say "Achieved an average of 125% of sales goal since February", versus "Consistently hit sales goal"
But it's not just limited to your resume. If you were the one hiring, what qualities would you like to see someone demonstrate during an interview? Enthusiasm, intellectual curiosity, adaptability -- the list goes on.
By taking on the hiring manager's perspective throughout the application and interview process, you'll improve your chances of landing that job because you're making it as easy as possible for them to imagine you in that role (on top of proving that you're the best person for the job, of course).


When you're ready to apply...


#13 - Read the job description thoroughly
Child's play. But the fastest way to get your resume thrown into the proverbial wastebin is to submit an application that's completely outside the scope of the job you're trying for. Pay attention to what the job description actually says -- job titles can be misleading, especially when startups are involved.
And if you're trying for a job that's maybe a little outside of your experience, it helps to address those gaps and/or identifying transferable skills in your cover letter (or your Q&A, since we don't do cover letters on Planted).


#12 - Do as much research about the company as you possibly can!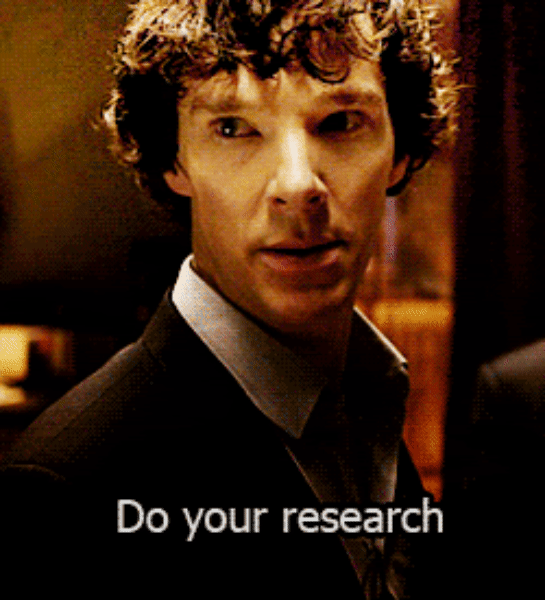 Make your efforts count. Via Giphy
Know what the company does before you apply! Know how many rounds of funding they're on. Test their products if you can. The more you know before even applying, the better idea you'll have about whether you even want to work for them.
And if you like what they're about, great! You want to put in the effort for jobs that actually matter and resonate with you; it's part of your "thinking like a hiring manager" exercise since you want to show off the best version of yourself always.
Researching also means you'll have a better understanding of the importance of the job you're applying for. If you can identify the problems that the person in that role would be responsible for solving, you have a focus on where to take the conversation (i.e., you can plan out where to low-key humble brag).


#11 - Double-check your grammar and spelling
The importance of this is two-pronged. Hiring managers probably have a ton of resumes to sift through, and in order to narrow down the prospects, they might want to find any reason to discount you from the running. On top of that, if they're looking for the best fit for their team, impeccable communication might be part of what they're looking for. It's nothing personal, just part of the hiring process.
#10 - Make sure you upload or send the right files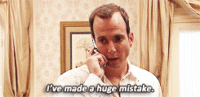 Double and triple check your work so you don't find yourself in a pickle. Via Giphy
Especially when you have a few different versions of your resume, you want to make sure that you upload the right file before sending off your application. Actually, go through your computer right now and adopt a proper naming system.
No more "resume.pdf" or "untitled.pdf" -- it's time to "think like a hiring manager" again. Make it easy for them to tell your resume apart from the hundreds of others. Name your resume something specific for your and the hiring manager's sakes and at least include your name (like john-smith-resume.pdf or jsmith-resume.pdf).
Too many people name their files something generic like "resume.pdf" or "writing-sample.pdf", then get confused with which version of something to send off. Don't make the job search harder for yourself.
After you've applied…
#9 - Don't make the hiring manager wait
Despite what your personal philosophies are with dating, you don't want to make a hiring manager wait. If you don't move fast enough to reply to their request for an interview (good rule of thumb is within 24 hours of the initial outreach), it might indicate to them that you aren't as interested in the opportunity.
Of course, if there was an unforeseen issue that prevented you from responding quickly, just make sure to let them know and apologize for the delay. Being communicative once you're in the interview process is the best thing you can be.
#8 - Keep applying to other jobs
Don't count your proverbial eggs before they've hatched. If you're actively looking for a job, you should give yourself options. It would be nice to get an interview for every job you apply for, but you shouldn't bet that you'll land the first opportunity that you really want. Find other jobs that you think you would enjoy, and apply! Just make sure you're transparent to hiring managers about your job search -- they'll appreciate the courtesy and may even speed the interview process along if they really like you!
#7 - Give yourself breaks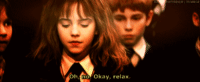 Take a breather and don't stress (too much). Via Giphy
You can't just spend all day and night applying for jobs (not if you want to be efficient, at least). If you're unemployed, this is particularly important because you might feel like you "don't have anything better to do" and that your job search should be your full-time job. By stepping away from the intensity of a job search, it can help you avoid fatigue and allow you time to think through your next steps. Don't half-ass two things. Whole ass one thing.
If you land the interview...
#6 - Prepare "highlight stories" to use in your interview
During the interview, you want to stand out as much as possible. No more reciting what's on your resume. Tell a story about what you've done and learned.
Think back on a project you worked on. What went well? What didn't? You'll find it's much easier to talk about and expand on an example rather than referring to vague and nondescript statistics. And chances are, those "highlight stories" are multipurpose, allowing you to adapt them to a myriad of questions that the interviewer might have for you.
#5 - Do
EVEN MORE
research on the company
Wanna impress the hiring manager? Deep dive into everything and anything you can get your hands on about that company. Don't be lazy and think that you can just wing it. Even if the startup you're interviewing with is still in its early stages and you can't find much info on them, do research into the industry, their competitors, or even supplementary companies.
#4 - Come up with thoughtful questions to ask your interviewer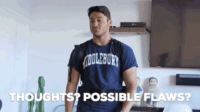 Take the chance to make sure they're what you're looking for, too! Via Giphy
Knowing the space that a startup operates in can give you awesome insight that the hiring manager might not expect, especially when you start busting out those intellectually formed follow up questions. So as you're doing (more) research, keep track of any and all questions that pop in your head. Write them down, no matter how seemingly simple they might be. Then create a shortlist of about five questions to bring up during your interview.
Make sure that these questions are the type that require more than a quick Google search. What is the lunch situation like? Do people eat at their desks, or is it common for them to go out? You might not hit all of the questions you write down, but you'll be ready to impress when the time comes.
Once the interview's over...


#3 - Follow up with your post-interview point of contact
Immediately after you've left the interview, pull out your phone and write down a couple things that stuck out to you about your conversation. Was there anything that you had in common with your interviewer? Did something come up about the company culture or the position that you want to mention in your thank-you note(s)?
Then use those notes to write follow-up emails to the people you spoke to! Thank them for their time, and personalize them based on your conversations with them. This is your chance to choose the lasting impression. Remind them about why you stick out and are different from the other applicants, and make sure to thank them and tell them how excited you are about the opportunity.
#2 - Be okay with rejection
We know you're awesome--and we're pretty sure the interviewers think you're awesome, too. There's a reason why you made it to the face-to-face stage! But sometimes pure awesomness just isn't enough. You're probably not going to get an offer for every job you apply for, but when it's a good fit, you'll know (and so will the interviewer).
Don't give yourself a hard time. You gave it your best effort, so you deserve a hearty pat on the back. And there are other great jobs out there, waiting for you to find them and interview for them!
#1 - Be patient with yourself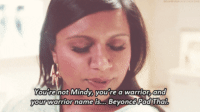 You deserve self love during these trying times. Via PopKey
The job hunt is not easy, and it can start to seem pretty endless. It's a stressful time, so be kind to yourself. Do what you need to do to get back on the horse. Eat some ice cream, scream into a pillow, and tell yourself things like, 'there are better fish in the sea," "I won't let the haters get me down." Maybe even give yourself a warrior name, like Beyonce Pad Thai.
These tips are a surefire way to help you ramp up your search at any stage! Applying for jobs isn't easy, but trust us when we say that the right job is out there for you. And if you're looking for more help on your your job search, sign up for Planted and start applying for some awesome jobs at great companies ASAP.