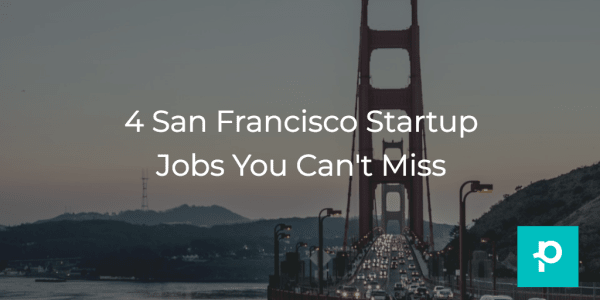 San Francisco is home to some of the most innovative startups around, and these four companies are no different. Whether you're looking to join the skincare revolution or deliver amazing marketing solutions, these companies are all looking to hire awesome talent. Check out who's hiring below!

About Curology: Curology is on a mission to make prescription skin care more affordable for those who need it. It is a first-of-its-kind online service that helps people get customized prescription treatments for acne and anti-aging and delivers them straight to their doors all at a fraction of the price that they'd pay at the drugstore. They're also hiring for a Social Media Community Manager!
What you'll do: As a Social Media Strategist at Curology, you'll help define and execute their social strategy across channels. You'll need to blend your strategic thinking and problem-solving skills with detail-oriented execution. If you have a proven track record of managing social media accounts, 2-5 years of experience, and a passion for beauty and fashion, don't miss out on this job. Apply now!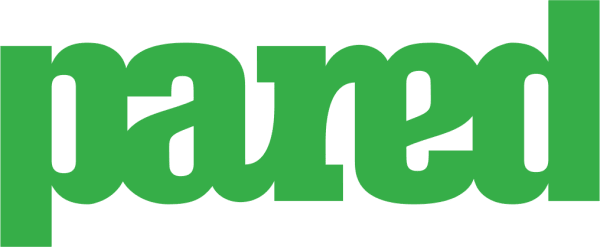 About Pared: Pared is an app that helps restaurants stay fully staffed and gives restaurant workers more control over their schedules. It also helps streamline the way restaurants hire and train staff so that operators can spend less time drowning in paperwork and more time serving their customers. Pared offers its employees open vacation, 401k, commuter benefits, and, of course, access to meals at some of the hottest restaurants.
What you'll do: As a Technical Sourcer at Pared, you'll be responsible for full lifecycle recruiting. This includes sourcing, screening, coordinating interviews, and managing candidate pipelines. If you have an entrepreneurial mentality, 2-4 years of experience, and willingness to go the extra mile to fill quotas, you have to check out this opportunity. Apply now!

About Synchrony/Loop Commerce: Loop Commerce, acquired by Synchrony in June 2018, is a transformative force in the gift-commerce market. It helps brands and retailers like Banana Republic, Target, and Saks Fifth Avenue eliminate the traditional obstacles customers face when trying to purchase items as gifts. Their GiftNow service integrates seamlessly into retailer's stores to offer enhanced gift-giving experiences.
What you'll do: As the B2B Marketing leader, you'll own Loop Commerce's B2B marketing strategy and execution. You'll be responsible for building and managing your team and creating account-based marketing plans for your clients. If you have at least 7 years of hands-on marketing experience, a strong understanding of digital commerce, and a passion for the opportunities Loop has to offer its customers, then this may be your dream job. Apply now!

About ROI-DNA: ROI-DNA is a full service digital marketing agency that helps deliver deep and functional solutions to its customers. It delivers tailored services for both B2B and B2C businesses. It has dedicated teams in creative, development, and digital marketing that have helped clients like Virgin America, Google, Dropbox, Norton, and Malwarebytes.
What you'll do: As an Account Manager at ROI-DNA, you'll build and manage client relationships, identify growth areas, onboard new clients, and negotiate with clients. If you have 3-5 years of experience, advanced knowledge of digital marketing channels, and superb time and project management skills, don't miss out on this opportunity. Apply now!
Want to get matched to jobs just like these? Sign up for Planted and we'll send you curated job matches just like these straight to your inbox.
Carrie Boyd is a freelance writer covering everything from startups to languages. She loves traveling to far-off lands, cooking new recipes, and drinking heart-stopping amounts of coffee. You can find her on Twitter @carrielb_.