Do you feel like you've mapped out the blueprint of a perfectly fabulous, successful life, only to feel like you've fallen flat on your face when your dream company doesn't hire you? Or maybe you don't know what the plan is and you need some help getting on the right track? The good news is that there are so many great career development books out there chock full of amazing advice your college career center never gave you—and we've rounded up the five best ones of 2018 below.
1. Leave Your Mark: Land Your Dream Job. Kill It In Your Career. Rock Social Media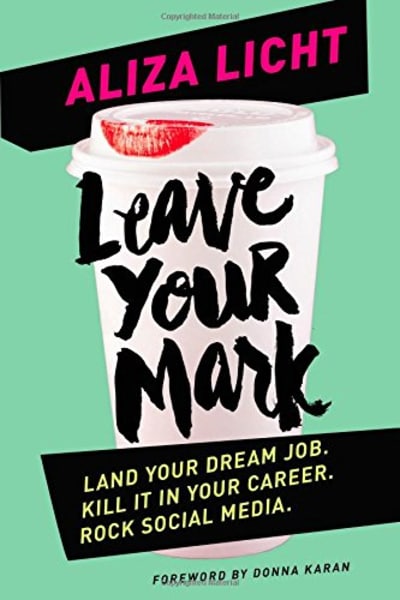 Author: Aliza Licht
What it's about: "Licht shares advice, inspiration, and a healthy dose of real talk in LEAVE YOUR MARK. She delivers personal and professional guidance for people just starting their careers and for people who are well on their way. With a particular emphasis on communicating and building your personal brand, something she knows a thing or two about, Aliza is your sassy, knowledgeable guide to the contemporary working world, where personal and professional lines are blurred and the most important thing you can have is a strong sense of self."
Why you should read it: Written by the DKNY "PR Girl" Aliza Licht, this book is full of practical tips and advice on navigating internships and jobs in the age of social media. Licht uses a lot of her own personal experiences—the good, the bad, and the ugly —to illustrate her points and inspire and encourage readers to take the next step. Our favorite takeaway: no one ever got a promotion for doing their job. If you want a promotion, be prepared to do your job well and go above and beyond.
2. All Work, No Pay: Finding An Internship, Building Your Resume, Making Connections, and Gaining Job Experience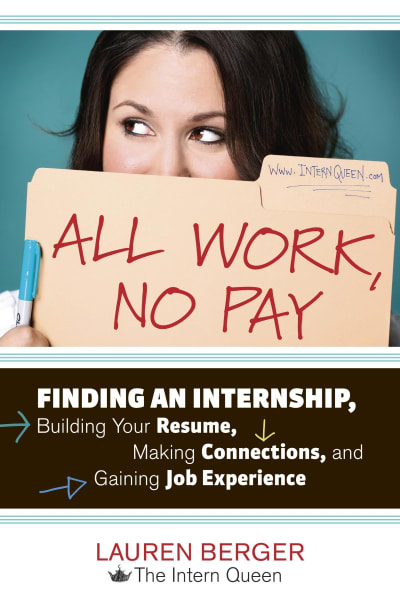 Author: Lauren Berger
What it's about: "These days, a college resume without internship experience is considered 'naked.' Indeed, statistics show that internship experience leads to more job offers with higher salaries—and in this tough economy, college grads need all the help they can get. Enter Lauren Berger, internships expert and CEO of Intern Queen, Inc., whose comprehensive guide reveals insider secrets to scoring the perfect internship, building invaluable connections, boosting transferable skills, and ultimately moving toward your dream career."
Why you should read it: Lauren Berger is the Founder and CEO of The Intern Queen, connecting students and entry-level professionals with internships and opportunities in media and marketing. This book uses examples and exercises to show readers how to discover the best internship opportunities, do well on phone, Skype, and in-person interviews, network, get great letters of recommendation from your boss, and more.
3. What Color is Your Parachute? 2018: A Practical Manual For Job-Hunters and Career-Changers
Author: Richard N. Bolles
What it's about: "In today's challenging job-market, the time-tested advice of What Color Is Your Parachute? is needed more than ever. Recent grads facing a tough economic landscape, workers laid off mid-career, and people searching for an inspiring work-life change all look to career guru Richard N. Bolles for support, encouragement, and advice on which job-hunt strategies work--and which don't."
Why you should read it: This book is great for anyone who feels a little lost and is looking for a new sense of direction. The exercises in the book help readers learn more about themselves and the type of work environment they would thrive best in. It also includes tips on networking, writing a resume, and using social media to boost your career.
4. The Motivation Myth: How High Achievers Really Set Themselves Up To Win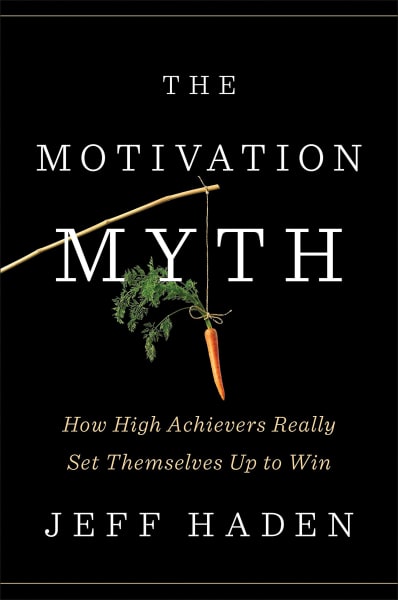 Author: Jeff Haden
What it's about: "Haden shows us how to reframe our thinking about the relationship of motivation to success. He meets us at our level--at the beginning of any big goal we have for our lives, a little anxious and unsure about our way forward, a little burned by self help books and strategies that have failed us in the past—and offers practical advice that anyone can use to stop stalling and start working on those dreams."
Why you should read it: Jeff Haden emphasizes the fact that motivation isn't something that you can simply wake up and have one morning, but rather something that you can take small steps toward achieving. He teaches readers how to use clear, repeatable processes to start accomplishing their goals.
5. Nice Girls Don't Get The Corner Office: Tips From Lois Frankel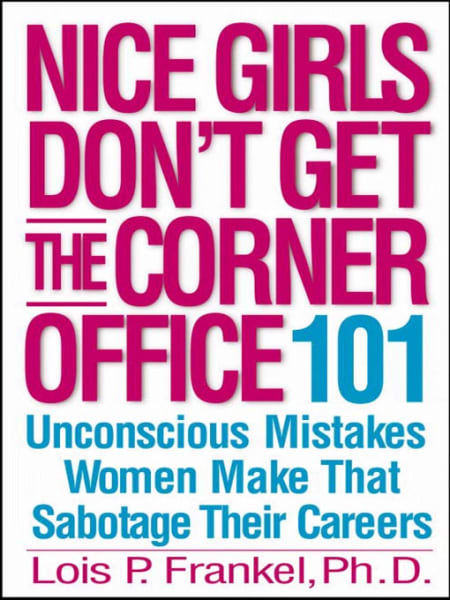 Author: Lois Frankel, Ph.D.
What it's about: " In this new edition, internationally recognized executive coach Lois P. Frankel reveals a distinctive set of behaviors-over 130 in all-that women learn in girlhood that ultimately sabotage them as adults. She teaches you how to eliminate these unconscious mistakes that could be holding you back and offers invaluable coaching tips that can easily be incorporated into your social and business skills."
Why you should read it: Unlike most other career development books that talk about behaviors that can get you ahead, Dr. Frankel's book focuses on behaviors that set you back in your career and describes how readers may not even realize that they're engaging in those behaviors.
Want to work for a company where you can apply all of your newfound knowledge? Sign up for Planted and we'll hook you up with opportunities at awesome startups and growing companies.
Jasmin Suknanan is a freelance writer at Planted. She's been a New Yorker all her life but took a small break from skyscrapers and subways to study Journalism at Stony Brook University on Long Island. She never met a dessert she didn't like and "iced latte" is basically her middle name. She owns the millennial lifestyle blog called Macarons & Mascara where she writes about college, career, and travel. Follow her on Twitter.