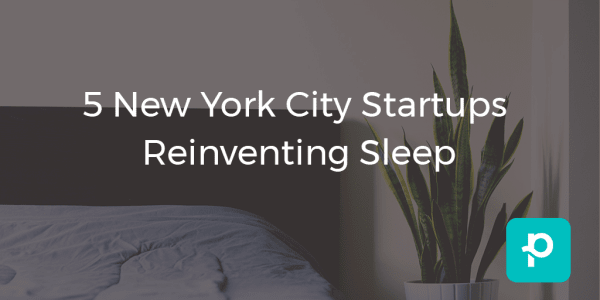 Buying a mattress is tough. There are so many things to take into account when it's time to make the change! How do you choose between memory foam and traditional springs? What makes a bed "ergonomic?" Why should I drop 1,000 big ones on this particular mattress, and once I buy it, how do I schlep it up my three-story walkup?
Whether it's online or in-person, mattress shopping is overwhelming. And if you've seen the subway and Facebook ads, you know disruptive mattress companies are rising in popularity, changing the way we think about those rectangular things where we spend at least 50% of our lives. We've compiled a list of these startups based in NYC who are dedicated to giving us even more reasons to never want to leave our beds, and some tips on how to be a part of these growing industry disruptors.
Bear Mattress

What makes them different:
This mattress is made for active people! It's been designed for athletes to help them recover more quickly while sleeping. The mattress cover is made with Celliant® fibers which makes the mattress reflect infrared light back into the body to promote blood circulation and improve muscle recovery. It boasts a universally comfortable and cool experience, letting you wake up refreshed and ready for another day of activity.
Other selling points:
You can buy them online and try it for up to 100 days -- OR you can head to your local Macy's to try it out before you buy.
How to get your foot in the door:
Bear Mattress is hiring for Customer Service, Logistics, and Marketing team members.
Helix Sleep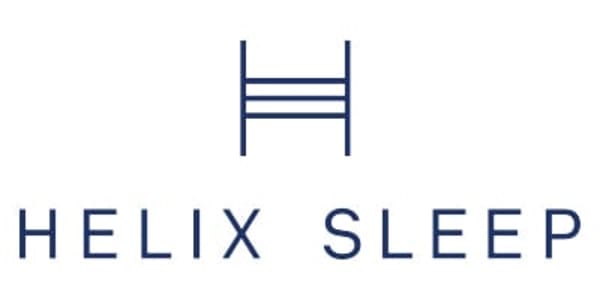 What makes them different:
While you're always going to have a lot of choices, mattress companies don't necessarily manufacture a mattress with you in mind. You may have your pick of what's available, but Helix lets you specify exactly what you want based on how you answer their sleep quiz! So before the bed is even made, you have a say. You can even get a custom mattress made with different materials for partners with different sleep preferences. It's like ordering pizza toppings: half pepperoni, half sausage.
Other selling points:
Get a full refund in the first 100 nights, plus Helix donates lightly-used mattresses to charities and housing facilities!
How to get your foot in the door:
Helix is looking for a Customer Service Specialist and a Digital Project Manager.
Casper

What makes them different:
Casper is the original mattress disruptor: they offered the single perfect mattress and sold directly to consumers, eliminating commission-driven, inflated prices. Now you can choose between 3 very affordable styles, with Casper being pretty much a household name. They're expanding to new projects (like partnering with American Airlines for more comfortable flights) and raised a total of $240 million to continue scaling and disrupting.
Other selling points:
Casper offers a 100-Night Trial, and they offer DOG mattresses, so you and your furry friend can have matching beds! You can also find their mattresses at your local Target.
How to get your foot in the door:
Casper is hiring across the board in New York, San Francisco, and Berlin.
WRIGHT

What makes them different:
Tirelessly dedicated to quality materials and quality business, Wright wants you to have the best experience possible, starting from your shopping experiences. Their mattress is made of 4 layers of high-density memory foam, for a fully supportive but responsive surface to recline on. 
Other selling points:
With a Wright bed, you can get a 120-day home trial, and a 15-year guarantee. This company really, really stands behind their products.
How to get your foot in the door: Wright doesn't have any jobs posted now, but you can find them on Twitter and Linkedin so you can jump (w)right in when they do!
Allswell

What makes them different:
Like the rest of these startups, Allswell mattresses come in a box. But it was made to feel like the best department store mattresses. The mattress is 12 inches tall -- so you'll wonder how it ever fit in a box -- and is made out of luxury materials, including wrapped coils. The brand is totally women-led, with a "female-first" mission (their King-sized mattress was renamed the Supreme Queen 👑).
Other selling points:
When you order from Allswell, you have the option for free mattress removal. This brand is also backed by Walmart, so you know they've got the resources to make waves in the mattress industry.
How to get your foot in the door:
Allswell is looking for a Content Manager and a Senior Product and Analytics Manager to join their team.
The thought of staying in bed all day can be a nightmare or a dream, depending on the mattress, so these startups are doing very important work bringing sleep to the people. Sign up for Planted and apply for jobs without leaving your brand-spanking-new bed!
Yoshie Manaka is a part of the Partnerships team at Planted. She is an East Coast implant--after studying English and Studio Art at University of Redlands in California, she moved to New York to pursue a career in publishing (until she heard the call of the startup world). TBH, she sleeps on the world's cheapest Ikea mattress, but aspires to upgrade someday. She prefers adventures to vacations, and spends her spare time painting, intermittently updating her website, and reading Young Adult Fiction.