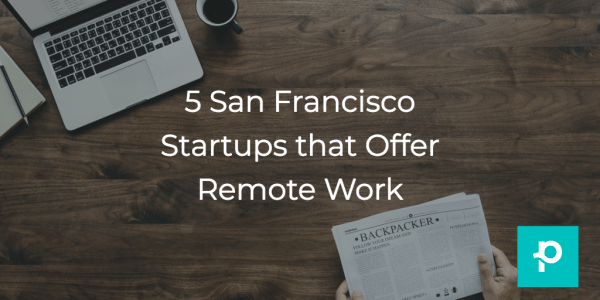 Companies are starting to realize employees don't have to be in the office all the time to be productive. Thanks to this handy revelation, more and more workplaces are embracing remote work options for their employees. These five San Francisco Bay Area startups are already looking for fans of remote work to join their expanding teams.
#1. Thistle
Who they are: Thistle is a food-tech startup empowering their customers to get and stay healthy. They deliver organic, plant-based meals, cold-pressed juices, and nutritious snacks all while revolutionizing the meal-kit industry.
What they offer: In addition to being remote-friendly, Thistle employees enjoy access to delicious meals each day. There's also comprehensive health insurance, flexible vacation and sick leave, and an equity package.
Who they are hiring: Customer Success Advocate, Customer Support Manager, Content & CRM Manager, Senior Digital Marketing Manager, Chief of Staff, Senior Product Development & Commercialization Manager
#2. HackerOne

Who they are: HackerOne is on a mission to build a safer internet by connecting companies with white hat hackers. It is the largest platform and community of its kind in the world with 1,000 companies and over 200,000 registered hackers.
What they offer: HackerOne offers flexible work hours, but working remotely is also accepted. Employees can also expect unlimited paid time off, parental leave, benefits for commuters and wellness programs.
Who they are hiring: Business Intelligence Analyst, Senior Billing Analyst, Communications Manager, Customer Success Manager, Sales Development Manager and more.
#3. Stitch Labs

Who they are: Stitch Labs is a leading inventory management system for high-growth retail brands. With their platform, Stitch Labs helps companies to automate, centralize, and streamline multichannel inventory and operations.
What they offer: Stitch Labs offers a variety of flexible work options including: remote work, flexible hours, and unlimited paid time off. They also give company equity, full health insurance, and paid family leave.
Who they are hiring: Marketing Designer, Vice President of Marketing, Customer Success Associate, Implementation Specialist, Support Specialist.
#4. BetterUp

Who they are: BetterUp is a mobile platform that helps employees receive personalized professional coaching. The platform is trusted by big-name companies like Lyft, AirBnB, and Twilio. Their stated mission is "to help professionals everywhere pursue their lives with greater clarity, purpose, and passion."
What they offer: Since BetterUp's mission is to improve the professional lives of employees, it makes sense they try to take care of their own. Half of their employees work remotely full-time. Other benefits include a flexible vacation plan, multiple company trips per year, monthly happy hours, and in-office workouts.
Who they are hiring: Controller, Director of Privacy, Creative Director, Growth Marketing Lead, Engagement Manager, Operations Associate, Executive Assistant, Recruiting Coordinator and more.
#5. NetBase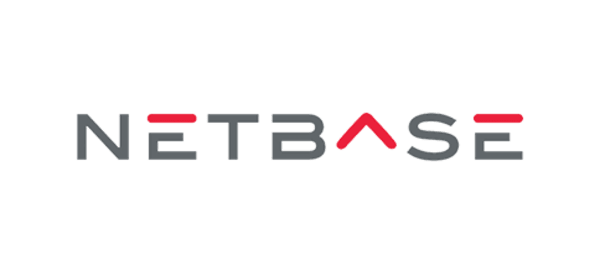 Who they are: NetBase uses natural language processing technology to analyze web content and social media. They are a leader in the hot business of social analytics, andheir social intelligence platform has been used by ESPN, Coca-Cola and Target.
What they offer: NetBase offers employees a flexible work environment which is remote work-friendly and includes a generous parental leave. Employees receive the laptop of their choice, company equity, and in-office fitness sessions. They also offer sabbatical leave after 5 years of employment.
Who they are hiring: Senior Strategist
Score a job you'll love at an innovative and growing company. Join Planted today and get job matches delivered straight to your inbox!
Allisa Lindo is a Netflix addict and freelance writer who splits her time between NYC and southern Sweden. She previously worked for a Swedish SaaS startup and spends her free time reading TechCrunch and scrolling through social media. Follow Allisa's random ramblings on Twitter @allielindo.