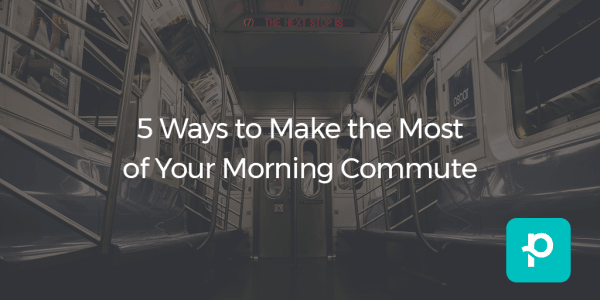 According to the U.S. Census Bureau , the average American spends 100 hours every year commuting. 100 hours, every year. That's a whole lot of time. Whether your commute is two hours long or a mere 30 minutes (lucky you), commuting is stressful, frustrating, and a waste of time.
But what if it didn't have to be that way? What if we completely changed our attitudes about commuting? Instead of dreading the morning rush, you can take it as an opportunity to learn a new skill or get some extra work done on the side. If we spend so much of our time commuting, why not best utilize that time to make ourselves happier, healthier, and perhaps even more knowledgeable people? Well, the good news is: we can.
No matter the commute, there's a way to make it work for you. Here are some hacks that you can add to your morning:
#1 - Catch up on pop culture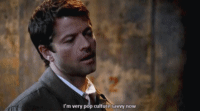 What exactly did happen on Game of Thrones this season? Via Tenor .
Is everyone in your office talking about Stranger Things 2 , but you haven't even seen the first season? Is there that one movie you've been dying to watch on Hulu, but you just feel like you don't have any time? How about that book that's been gathering dust on your dresser for weeks now?
Use your commute to devote some time to your favorite pop culture. If you take public transportation, download and watch a TV show or read a book. If you drive to work everyday, find a fun and entertaining podcast to listen to.
Your commute doesn't have to revolve around career and professional development if you don't want it to be. Starting your day in the right mood, even if it means indulging in the latest episode of GLOW, is a good enough reason to give yourself time to amp up in the morning. You'll also be surprised at just how quickly your commute time passes when you let yourself to enjoy it.
#2 - Learn something new
You know what they say, "anyone who stops learning is old." Via Giphy .
Been dying to learn some basic Italian before your trip to Italy this summer? Or maybe you've always been interested in the French Revolution, but never had the time to really take a deep dive into it. Use your morning commute to learn!
There are endless ways you can broaden your horizons and get involved in something you've always been interested in, just by using the time you have on your way to work. You can download an interactive language program, like Rosetta Stone, or find a language podcast. (Also in the podcast realm are series like "Revolutions," which teach you all about world history.) Knowledge is only one download and one commute away.
Taking your morning to learn something new will boost your brain as you head into work, and it will get you motivated as you start your day. Who knows, the information or skill you learn could also be a resume builder if you frame it the right way!
#3 - Work, work, work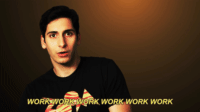 The more work you do now, the less you have to do later. Via Giphy .
You may not think you want to jump into your work first thing in the morning, but you'd be surprised just what you can do with your commute when you set your mind to it. If you're not set on cranking out a presentation or analysis for your 9-to-5, you could work on a personal project, or get involved in a side hustle.
You might start building your own website, write the next Great American novel, or do whatever you see as the best use of your time. Again, this will jumpstart your productivity for the day and maybe propel you into something you didn't even realize you could do or accomplish. Just like learning a new skill, this work could be a resume builder or just a project that really makes you feel fulfilled.
If you're not a morning person and the thought of doing any intensive thinking so early overwhelms you, start simple. Use your commute time to make a daily to-do list, or a monthly goal list. Even in the early morning, it will feel good to sort out your thoughts and have something accomplished before you even sat down at your desk.
#4 - Exercise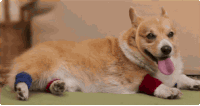 Get in a workout without actually hitting up the gym . Via Giphy .
That's right. We're not kidding. We all say we're too busy to go to the gym; we say we just don't have the time in the day to get there. Don't deny it -- it's an excuse we've all used. Well, forget about that excuse now, because we're telling you that you can use your morning commute (or evening) to get in some daily exercise.
If you take public transportation, you can try calf raises. Slowly lift your heels off the ground and hold the position for ten seconds. Or, you can do what fitness expert Benita Perkins calls "the commuter crunch." While sitting, tuck in your pelvis and engage your lower abs. Then, engage your upper abs and move your ribcage towards your hips. Hold this crunch position for ten seconds, and then rest for three seconds.
If you drive to work, you can try the "commuter crunch" while stuck in traffic, or stopped at lights. You can also try a bicep curl or work with a hand-grip. But, remember, eyes and focus on the road. If these exercises are too distracting, you can try them as you walk from your car to the office.
If you get a workout done on your commute, even if it's a small one, you won't have to worry about it for the rest of the day. Your mini-workout session will wake you up more effectively than your morning coffee!
#5 - Relax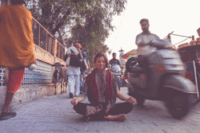 Taking a little time to yourself can change everything. Via Giphy.
Think "relaxing commute" is an oxymoron? You're not alone. With all the hustle and bustle of everyone trying to get to work in the morning, commutes can be a total drag. But with the right mindset and a few tips, you can turn your trip to work into your own little sanctuary.
All you have to do is download some soothing music and research some simple breathing techniques. If you can tune out the crazy world around you, and focus in on yourself, you'll be amazed at how refreshed you are as you step off that train.
You can also download guided meditations and have a little help focusing before you get to the office. If you feel like you have no time to yourself throughout the day, getting a little bit of relaxation during your commute could change your world. We all need a little "me time."
Planning to use your commute time to land a new gig? Join Planted and start getting connected to the cool companies and jobs that will make you a little more excited to go to work.
Randa Kriss is a NY-based writer who has written about dogs, pop culture, and everything in between. When she's not typing furiously on a keyboard, she can be found glued to the latest hit Netflix series, talking to her cats and Corgi, or curled up with a book. You can follow Randa on Twitter @alwaysranda .
Original photo from featured image by igorovsyannykov.