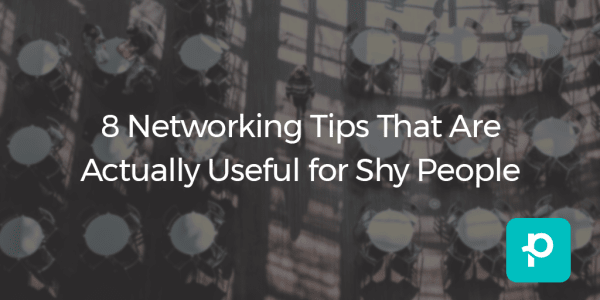 Imagine you've polished up your résumé, sent notes to your college pals, and even let your college's career office know you're available for work. Then a friend pings you. There's a cool networking event happening next week and they suggest you go. You gulp.
An introvert's worst nightmare? Networking. You check the event page, and see a few of your favorite brands are attending. It's a great chance to make life-long connections, your friend reminds you. They're totally right, but that doesn't change the dread that washes over you.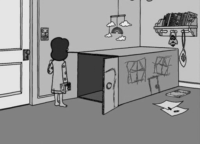 You'll have to come out eventually . Via Giphy .
Whether you're an introvert, ambivert, shy or just get a little antsy around social gatherings, we're here to help! Even the most outgoing extroverts get jitters once in awhile. In the moment, social anxiety feels pretty constricting, but making friends with your anxiety is an excellent way to develop fruitful connections!
With a few tricks of the trade, YOU can become a networking pro. Ready to turn up your people skills to the max? Here are 8 ways to prepare for your next networking event and get lady luck on your side:
#1 - Talk about your passions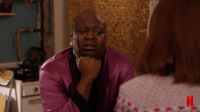 Oh, yes that's interesting! Via Giphy .
One of the perks of building connections is getting to meet like-minded people. Are you watching or currently exploring a hobby that ties into your career goals? Talk about it! It's much more enjoyable to work with people you like and can share similar passions with. The things you're passionate about are valuable tokens of knowledge (and what makes you unique)!
Go ahead and use your love for Westworld to start a conversation on the future of culture and technology at a marketing circle or make the connection between Kimmy Schmidt's fashion choices and your love for the changing startup culture to expand your social circle. Prep a few topics and conversation that are of interest to you before your next event and work the room with confidence!
#2 - Research, research, research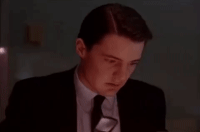 Sherlock Holmes style. Via Giphy .
Recently applied to one of your dream startups? Check to see if they'll be in attendance! Doing a little detective work ahead of time lets you find out more about all the people you'll be meeting. Take a few hours to research the people who'll be there and the companies they represent. Jot down a few notes on what you really like about them, what they're doing, or how they're innovating and use this to open an in-person dialogue (paired with your conversation starters, you'll have so much to chat about!). Your thoughtfulness will shine through.
Digging into their work and projects ahead of time also gives you the chance to tie your career goals, and future dreams into what they're doing. Aim to get their insightful tips for your own career path!
#3 - Know your limits
Be proud of yourself for stepping into a new social situation! Every networking event is a chance to push your social boundaries just a little further. If you know you do well talking to people once you've started chatting, set some goals. You can decide to talk to at least three different people or make it a point to exchange contact info with five folks. No need to try to master your networking game on the first try.
Find it a little bit more difficult to go up to people? Set a time limit, and focus on breaking the ice with a few people. If you notice a group conversation going on, listen in for a bit before adding in your own nuggets of value. Your listening skills will help you make connections with ease. Go into every event with an objective to keep focused, and give yourself something to work towards for future opportunities.
#4 - Promote the event ahead of time
Love social media? Look out for special hashtags, groups, or handles to the event that allows you to chat with others attending. The fun thing about social is you can see and interact with attendees before the event even starts! Chatting with someone online can create a rapport that you can then build on in-person. It'll feel much less intimidating to know you've talked to some of the folks ahead of time.
#5 - Make networking fun! Pick an event that speaks to you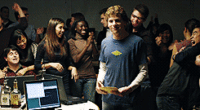 Find your tribe. Via Giphy .
When you hear "networking", what's the first thing you think of? Is it a huge room, with a couple hundred of people exchanging business cards and talking about their careers? These focused events are a great way to meet people, but they're not the only way!
If you enjoy more low-key networking, step outside the box and get creative with where and how you network. One great way to meet people with similar interests or work is to find classes and workshops that interest you. Take a design class at a local college, or join an online book club to network and find circles that you can vibe with!
#6 - Create a pre-networking ritual
Set yourself up for success! Having a pre-networking routine lets you take the time to remember past positive experiences and clear away any anxieties, worries, or doubts that may still be lingering. Create a ritual that calms you and gets you into a positive space. Add in a bit of pre-networking meditation, use a positive mantra to get in the right mindframe, or even remind yourself (out loud) why you're excited to meet new people!
#7 - What interests you about your work? Stick to what you know + love!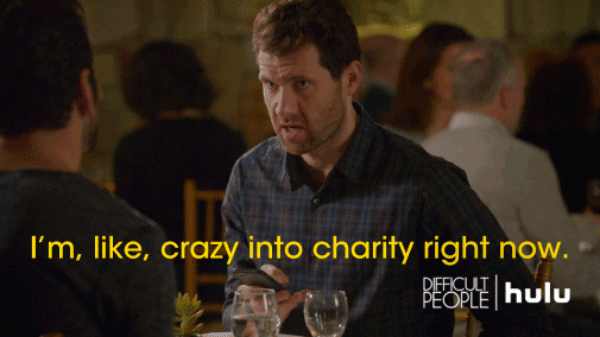 Tell us more! Via Giphy .
One way to bridge a connection with someone new? Talk about the things you're doing that you love! Even if you're at a networking event to find a new job or switch careers, focusing on what you really enjoy doing is the perfect way to hear about opportunities or roles that are exciting to you. What projects are near and dear to your heart? Share what you love to shine. Your expertise is one of your greatest strengths when chatting and networking– USE it!
#8 - Listen for a common thread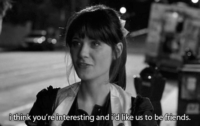 Good place to start when you wanna get to know someone. Via Giphy .
Still not sure how to break the ice with a fellow attendee? Start with the easy stuff: why they're there! Ask them how they heard about the event, what sparked their interest in coming, and how it ties into their aspirations. See what you have in common with others and use your curiosity to get to know them! By taking an interest in others, you not only create space to learn something new about someone new, but you also take the pressure off your shoulders in having to single-handedly drive the conversation. You'll create a genuine connection just by showing others you're interested in what they do, and they'll likely reciprocate interest in what you do. Everyone wins!
If meeting new people sends you running for the hills, ease your way into it. Daring yourself to do one event a month or get into a new social space once every two weeks can help you build up the courage to fly solo more often! Over time, creating authentic connections with others will become a breeze. What networking tips and advice have helped you become better at networking and talking to others? Learn more ways to become a networking guru by browsing our library of career tips on Planted !
Dronile Hiraldo is a New York city born and bred writer with a love for writing, travel, entrepreneurship and wellness. She credits her East-coast upbringing in Washington Heights for empowering her love of Selena, pop culture and social activism. When she's not deep in a new book, she loves tinkering with photography, eating donuts and listening to Michael Jackson.
Original version of featured image by Mervyn Chen .