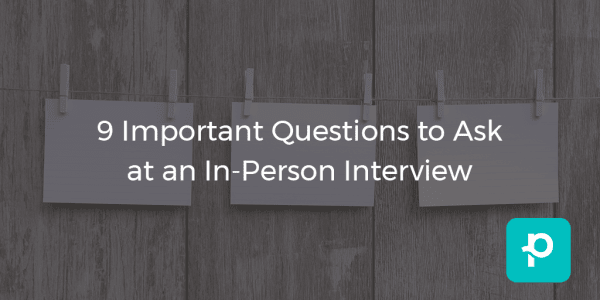 So you've made it through the endless emails and countless phone screenings and have finally been called for an in-person interview at the company of your dreams. You've spent time doing your research and preparing for this interview, and are ready to answer whatever questions they throw at you with increasing confidence...until the part where the team looks at you and says, "So, what questions do you have for us?"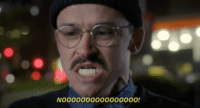 So close. Via Giphy
Q1. Could you describe the culture of the company?
Remember, that even though you want a new job, you also want to make sure that you're getting into the type of environment that you're comfortable working in. If you're someone who works best with self direction and little supervision, you probably won't enjoy the heavily structured and hierarchical corporate environment. Be honest with yourself and the hiring manager.
Q2. What are the biggest opportunities/challenges facing the company/department right now?
As someone who isn't part of the company (yet!), you've probably researched a bunch about all the cool things that they're doing. But all that glitters is not gold. If you want to know what's really going on, it's totally worth asking those who actually work there and see things happening on a daily basis. Are they facing layoffs? Launching a new product? A merger or change of upper management? The things that are happening in the company overall are going to affect your position- and it's best to know how before it's too late.
Q3. What would you say is the most fun or creative part of the job?
If the interview has gone swimmingly so far and you know you're interested, it's good to get the perspective of the interviewer on what they love most about their position. Positivity plays a big role with how you're viewed, and injecting even just a little bit of positive energy into the usually-tense job interview helps. Also, you might get the inside scoop of all the good stuff that's to come if you're hired for the position.
Q4. What are the next steps in the interview process?
If you want to avoid the awkward email saying, "Hey thanks for the interview...um, what do I do from here?" then this is a question that you must ask before leaving the office. Not only will you get a clearer idea of where you are in the process- if they have more people to interview or they're at the tail end- but you'll also have a timeline on when to expect them to reach out to you. This way you can relax and stop freaking out when you haven't heard from them in 24 hours. Give it some time.
Q5. Does this role have any opportunities for growth?
Of course, y ou have to have done your research before going into this job interview. You don't want to walk in without at least some idea of the future opportunities that might exist within the company. Asking this shows that you believe in the company and that you're in it for the long haul, not just desperately looking for work.
Q6. Do you have any reservations about my qualifications?
After you leave the interview, the interviewers often sit back for a few minutes to unpack and discuss what just happened- is this person truly qualified? Are they a good fit? You want to keep those thoughts at bay and make sure that you've nipped any concerns that they may have in the bud. Anything that the interviews feel might not translate well from your former positions, that you can clear up and elaborate on will work in your favor-- and leave them little room for doubt after you make your exit.
Q7. How does your department fit into the organization overall?
You might have done your research on the company, but there are some things that you cannot know unless you're employed there. Are there interdisciplinary meetings between separate teams, and how often do they occur? Is it only for upper management, or is the whole team involved? Do the teams all work on their own, or are they all interconnected? Not only are you showing interest in how the company is organized, but that you also want to understand the larger picture.
Q8. What are you hoping for your new hire to accomplish in the first three months on the job?
A great way of digging deeper into what the role entails, and also getting a head start if you're hired at the company. Instead of floundering about, wondering exactly what you're supposed to be doing, you know exactly what they need from you. Do they want you to jump in and learn on the job, or do they expect you to train and mentor for a while before slowly taking the reins? This is important because sometimes employers don't communicate clearly about what they need from you- and the list of duties on the job description is far from complete.
Q9. Who should I reach out to if I have any further questions?
Unless you love the awkward situation of sending an email and having to CC everybody ever because you don't know who to directly contact, then you need to ask this question. From sending a thank you email, to getting clarification on a question that you remembered after the interview- you need a go-to person, not seven of them. Not only does this help you build that close connection with one of the interviewers, but having a point of contact helps you get straight and definitive answers.
Going in for a job interview can be a nerve-wracking experience, but asking some solid follow up questions can be a great opportunity to highlight your experience, skills, and awesome qualities. It's also a good way to get the employer to understand your way of thinking by demonstrating to them how you will be a benefit to their company. And always remember, it's not just them interviewing you -- you're also interviewing them to see if they're a good fit for you.
When you're ready to take on interviewing (like the champ you are), sign up for Planted and we'll help you get there!
Laurah Mwirichia is a UX Designer and freelance writer raised in the midwest and currently residing in Brooklyn, NY. She can't afford a mortgage because she once had avocado toast at brunch in June 2015. You can follow her on Medium or Twitter .
Original photo from featured image by WerbeFabrik