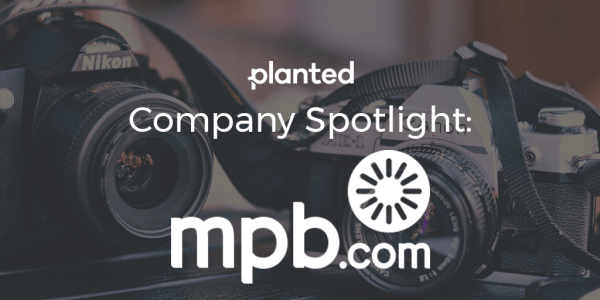 In this interview series, we ask companies we love working with to give us some insight into what they're all about. They'll share how the company got started, what it's like to work there, and what makes them different. It's your inside look to some of the coolest startups.
Today we're featuring Logan Black, who's Head of Recruitment at one of our partner companies MPB.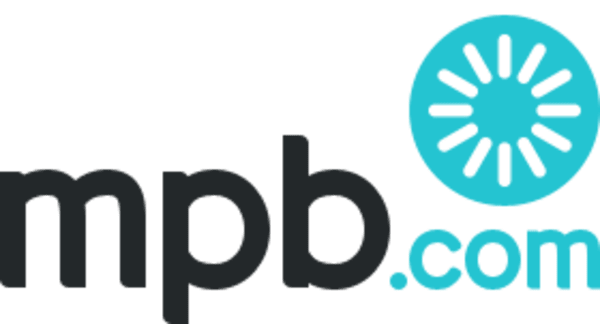 What does your company do?
MPB is the facilitator for all photography and videographer communities to buy, sell, & trade equipment. We buy camera gear and run through a range of rigorous testing procedures to ensure a fair and transparent listing for our website. This means that buyers know exactly what they're getting, and sellers are given an honest quote for their gear.
When and why was your company founded?
Originally MPB Photographic was formed in 2011, and we later became MPB.com in 2016. MPB fits nicely into a niche area of the market that had remained untapped, with a focus on creating and supporting the photography community. With no manufacturing partnerships, we specialise in used equipment, which is something that we really lead the way on.
How long have you worked there?
I've just celebrated my one year anniversary at MPB, but one year at a startup as busy as ours feels like it's been much longer.
What's your favorite thing about working for your company?
I think management plays a huge role in employee satisfaction, we don't micromanage here and everyone is offered a seat at the table to share ideas or feedback. I've been incredibly lucky to work closely with every member of MPB and I love that the relationship I have with a customer success associate is no different to the working relationship I have with my CEO. There is a real sense of collaboration here, knowing we're all working toward the same goal is both humbling and encouraging.
Tell us about the last team activity or outing your team did!
Both our UK and US offices are really social environments. Most Fridays result in people catching up for drinks after work. With our company growing, we have summer and winter parties to bring the whole team together.
Any favorite spots near your office (coffee shops, bars, restaurants, etc.)?
In New York, Union Fare is a great spot to grab a coffee and pastry! It's also large enough for those spontaneous out-of-office meetings (plus they have some pretty impressive and dramatic lighting in there). Eataly's rooftop in the summer is a nice walk away, although it can get a little crowded. Otherwise we tend to take advantage of  Madison Square Park and Union Square Park which are both near us!
Any must-see hidden gems in your area?
I don't know if this counts as a hidden gem, but I found a pretty long stretch of W 23rd St that's taken over by some amazing plant shops! There's this massive stretch of the street with about eight stores in a row on either side of the street with some incredible plants.
What do the next 12 months look like for your company?
Fast, busy, exciting!
We're in for a really amazing year. Our first foreign language website went live in Germany last year, and our French language site will be going live later on this year, so there's some inspiring plans for those markets.
As for MPB NYC, we've had huge success since opening our office doors in 2016. We've seen our employees grow professionally and develop a great culture for our office. It's going to be great to grow our US office and bring some more incredible people into the company.
MPB is growing in the US as the leading online marketplace for pre-owned photography equipment and they're continuing to expand their NYC office at an exponential rate! Join Planted and get matched to opportunities with awesome companies like MPB!