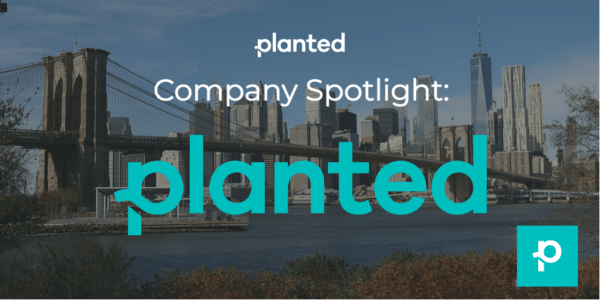 In this interview series, we ask companies we love working with to give us some insight into what they're all about. They'll share how the company got started, what it's like to work there, and what makes them different. It's your inside look to some of the coolest startups.
We want you to know what really makes us tick (hint: cats). So today we're featuring ourselves, Planted !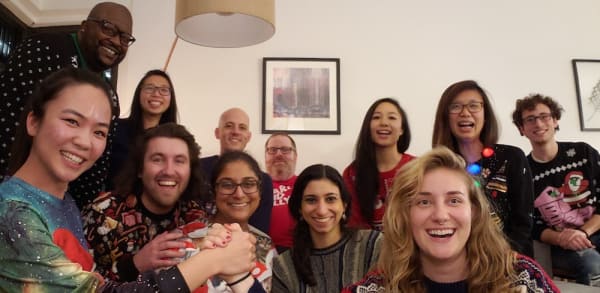 Team Planted at our annual holiday party! Photo credit: Connie Ngo


What does your company do?
We're a smart career platform that matches top business talent with innovative and growing companies!
When and why was your company founded?
Our co-founders, Connie and Susan, first met in 2011 when they were seated at the same table at a mutual friend's wedding. They commiserated over experiencing the pain of hiring from both sides. As young professionals, they understood the frustration of sending their resumes out to dozens of jobs, only to not hear back from anyone. As hiring managers, they knew that there needed to be an easier way to find top business talent than to sift through hundreds of resumes at a time.
They later teamed up to build a platform that could help jobseekers connect with opportunities that will help grow their careers without feeling in the dark about where their applications stand and that could also help high-growth startups and other innovative companies source the best talent in less time. Oh, and they knew that they had to incorporate Susan's love of cats (both online and IRL) in the mix, too. Thus Planted was born!
What makes working for your company awesome?
We're a highly collaborative and nimble team, and we love that with everything we do, we're helping thousands of candidates and companies reach their goals, whether that be a dream job or building out a dream team.
Tell us about the last team activity or outing your team did!
Over the summer, we took the ferry over to DUMBO and had lunch before heading over to Beat the Bomb, an escape room where you have to team up to defuse a paint bomb or else get exploded on (we had a literal blast!). More recently, we had a bowling happy hour where each member of the team miraculously scored at least one strike.
Any favorite spots near your office (coffee shops, bars, restaurants, etc.)?
We're located right on the Williamsburg waterfront, so we've taken full advantage of visiting Domino Park around the corner. We get our caffeine fix at Devocion and Passatempo, which are both also great places to work out of when we need a break from sitting in the office. Lunchtime favorites are the different stalls at the North 3rd Street Market, Gotan, and Oaxaca for tacos. But perhaps the place that's nearest and dearest to our hearts is Vanessa's Dumpling House. Our stomachs are growling just thinking about it...
What are the three most important qualities that you look for in new team members?
We look for team players who aren't afraid to roll up their sleeves and take on new tasks. A love of cats and/or dogs is also a must.


What do the next 12 months look like for your company?
We're excited to match more people with their dream jobs, expand to new industries like nonprofit organizations, and grow in new markets!
Ready to find your dream job? Join Planted and we'll send you curated job matches straight to your inbox!