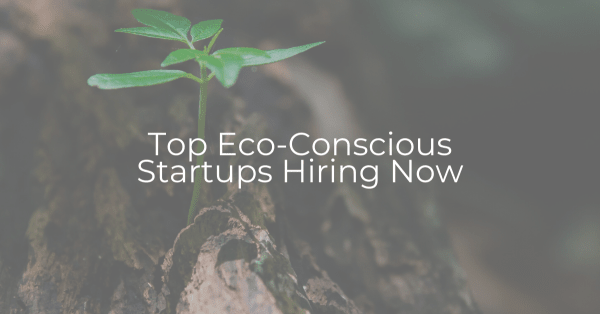 More often than ever, we see companies wax poetic that their mission will help save the world, but what about those actually working to save the Earth? Because the way we consume energy isn't slowing down, and the effects on the climate are ramping up quickly before our eyes, it's important to shout-out the dedicated innovators creating clean solutions and strategies to help all of us treat the planet a little more kindly. This week, we want to make sure you know about our top picks for sustainable startups changing the game. Read on to check out our favorite eco-conscious startups hiring right now:
Apeel Sciences
Why We Love 'Em 
Apeel Sciences is using the power of nature to change the future of our food supply. Inspired by nature's own methods of molecular preservation, they've made it their mission to build more sustainable food supply chains with higher quality food and less waste. Their plant-derived coatings are used to help growers, suppliers, and retailers keep produce fresh for 2-3x longer — creating a post-harvest solution for less waste and a more abundant future for all. 
How They Got Started 
While driving through lush California farmlands and listening to a podcast about global hunger, Apeel Sciences founder James Rogers, Ph.D., was struck by a thought as he looked around him — "How could so many people be hungry when there is such an abundance of food growing?" With the daunting mission to slow the rate of food waste and a grant from the Bill & Melinda Gates Foundation in 2012, Apeel was able to take off. Now, they continue to develop a variety of products for USDA Certified Organic & conventional produce categories — working with small farms & local organic growers and some of the world's largest food brands to combat food spoilage far & wide. 
Funding 
Since 2012, Apeel Sciences has secured $390.1 million in funding across 7 rounds. 
Who They're Looking For 
Joining the team at Apeel Sciences means joining a dynamic, problem-solving group of innovators looking to make an impact. Right now, they're looking to grow their team in a major way across several locations, with openings in Customer Success, Operations, Sales, and more.

Ekotrope
Why We Love 'Em 
Ekotrope is here to help builders manufacture the most eco-friendly homes possible. With a line of widely-used software built to simplify home energy ratings, they've automated every step of the energy modeling process, giving builders an all-in-one intuitive interface and leadership tools required to ensure high-quality ratings. Simply put, Ekotrope was created to make energy efficiency easy. 
How They Got Started 
Ekotrope was founded in 2011 by a group of MIT community members — Professor Ed Crawley, Ziv Rozenblum, Cy Kilbourn, Ben Delillo, and Nick Sisler. As a co-founder, Professor Crawley's inspiration came from an approach he previously used while supporting NASA missions. Crawley was struck by the realization that the same approach could be used to assess the energy performance of buildings and reduce any friction that occurs while building eco-conscious homes. Now, 1 in 6 new homes built in the United States today are modeled and analyzed by Ekotrope's accredited RATER software.  
Funding 
Since 2011, Ekotrope has secured $4 million in funding across 3 rounds. 
Who They're Looking For 
Based in Boston, Ekotrope is looking to grow their team with motivated go-getters who are ready to hit the ground running and make a difference. Right now, they're on the lookout for new additions to their Software, Engineering, Business Development, and Finance teams. 



Enervee
Why We Love 'Em 
Meet Enervee. They're making energy efficiency accessible, transparent, and actionable by empowering shoppers to choose the most sustainable home products — guiding them through every step of the buying process. They do this by bringing together the best of the best in behavioral science, digital product design, data science, and marketing to create the Enervee Score®. When shopping with Enervee, customers have the potential to save a ton of energy (and money, too.) They believe that energy-smart choices should be simpler, and are here to help all of us become more eco-conscious and Earth-friendly. 
How They Got Started 
Enervee was first brought to us in 2010 by co-founders Don Epperson and Matthias Kurwig. They came together over a simple question: "How can we make the most energy-smart buying decisions for our homes?" They knew that the answer to that question meant creating infrastructure to source the data they needed while also rethinking how we buy, and why. The two co-founders got to work building the technology that would eventually become Enervee, and 11 years later, they're now a go-to solution for over 50 million customers.
Funding 
Since 2010, Enervee has secured $5.5 million in funding across 5 rounds. 
Who They're Looking For 
Team members at Enervee are energized by finding solutions and making Earth-friendly shopping decisions way easier than ever before. They're always looking for new faces to join their efforts, and right now, they're hiring in Customer Success, Operations, Account Management, Sales, and more.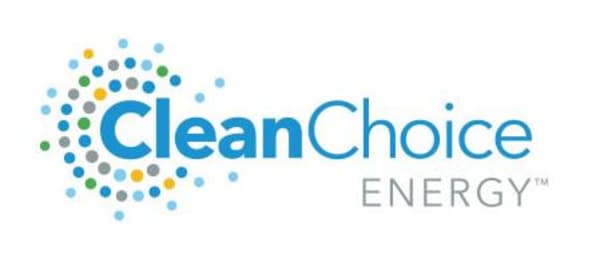 CleanChoice Energy
Why We Love 'Em 
Most of us want to make a difference when it comes to our energy consumption, but in the US, the majority of electricity comes from burning fossil fuels, subsequently polluting the air we all share. CleanChoice Energy has stepped in with their mission to take a chunk out of this pollution, giving residents a choice in where their energy comes from. With no changes to utilities, equipment, or installation, CleanChoice makes it easier than we'd ever imagined to make the switch to 100% wind and solar power. 
How They Got Started 
Founder and CEO Tom Matzzie grew up in a heavily industrial region of Pennsylvania, where air pollution caused by burning coal made a major impact on the safety of his community. Matzzie wanted to make a difference, so he installed solar panels for his home — but found the process to be tedious and expensive. He thought, 'Making a positive sustainable change has to be easier.' He then set out to start CleanChoice Energy as a solution for homeowners and renters who felt the same as he did to have easier access to sustainable energy. Since then, hundreds of thousands of customers have been able to switch to pollution-free wind and solar energy through a system that takes a few minutes to get set up. 
Funding 
Since 2014, CleanChoice Energy has secured $11 million in funding across 2 rounds. 
Who They're Looking For 
CleanChoice Energy's mission-driven culture comes from the hard work of their team of experts to transform the US energy market. Right now, they're looking for talented collaborators to join them in Operations, Customer Experience, Billing, Talent Acquisition, and more. 

Molekule
Why We Love 'Em 
Because the main source of energy worldwide remains polluting fossil fuels like oil, coal, and gas, Molekule has set out to redefine the future of air purification. Their in-home air purifiers go beyond the conventional, destroying the widest range of pollutants, viruses, and chemicals out there. With 25 years of scientific research behind them, Molekule is developing the most thoughtful course toward a breath of fresh air. 
How They Got Started 
It all started in 1995, with a scientist's wish to help his son. When he was a child, Molekule President & CTO, Dilip Goswami struggled with debilitating allergies and asthma. His father, Dr. Yogi Goswami searched for the culprit and turned to science for answers. He knew through intense scientific research that dirty indoor air was contributing to so many of his son's health problems, and set out with a team of researchers to develop a new purification technology. Having seen the major role that this new technology played in her own brother's health, CEO Jaya Rao jumped onboard to help share it with the world. With a personal connection, real-life results, and 25 years of research to work with, the two Stanford graduates founded Molekule in 2014 with the hopes of transforming others' health in the same way. Now their team works worldwide — harnessing the power of indoor air purification to make a positive difference on the health of millions. 
Funding 
Since 2015, Molekule has secured $96.4 million in funding across 5 rounds. 
Who They're Looking For 
Molekule is growing a global team of problem-solving change makers who aren't afraid to search for bold answers. As they work to provide cleaner air for all, Molekule is looking for team members to join them in Marketing, Development, IT, Product Management, and more. 

Mosaic
Why We Love 'Em 
Mosaic believes that both contractors and homeowners should be able to make eco-conscious home improvements simply and worry-free. Their team partners closely with leading solar panel and green home improvement companies all over the US to help make financing options far more accessible for solar energy systems. Not only do homeowners get seamless access to solar power with flexible financing, contractors get user-friendly tools that help them close deals for all types of budgets. Through collaboration, innovation, and commitment, they're working toward a future with 100% clean energy for all. 
How They Got Started 
Before building Mosaic, founder, CEO, and leading environmental activist Billy Parish dropped out of Yale to start the Energy Action Coalition, a nonprofit whose mission is dedicated to connecting young people with environmental activism. Much of Parish's passion for this cause was born in 2002 when he met with scientists studying a glacier in the Himalayas. The glacier, a water source for millions of people, was melting way faster than anyone predicted. This was the first time Parish had been faced with climate change face-to-face, and knew that he must do something about it. This urge eventually transformed into founding Mosaic — a climate-conscious, seamless answer to, "How can I help save the planet?" Today, Mosaic is the largest residential solar lender in the United States, working with over 250 installers and empowering over 50,000 customers to lead the charge toward green energy at home.  
Funding 
Since 2012, Mosaic has secured $487.6 million in funding across 10 rounds. 
Who They're Looking For 
With strong values and an even stronger mission ahead of them, the team at Mosaic is looking for talented folks to adopt this mission and empower them to reach their goals. Currently, they're hiring across their teams in Accounting, Sales, Technology, Product, and more.
If you're excited about not only transforming your career this year, but truly making an impact with a thoughtful leader in green technology, get out there with your resume! When you're ready to get an insider referral to a top, fast-growing startup, make sure to sign up for Planted.