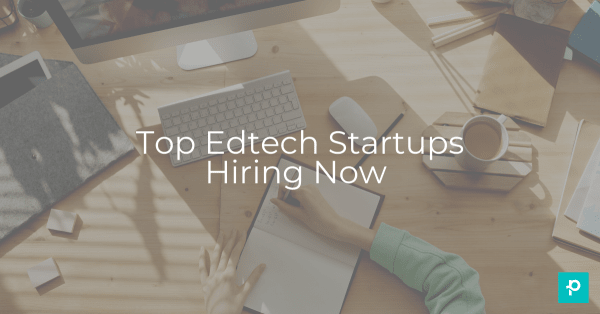 There's always something new to learn — and over the past year, it's become easier than ever before. Now, we can learn new languages with an app, master culinary arts in a Zoom seminar, and help young minds grasp new concepts — all online. Let's face it, EdTech is taking over in the best way possible! 
This week, we want to introduce you to some of the most forward-thinking companies working to transform the way we learn online. After all, education is powering the world we live in, and these companies are working to make it more accessible than ever. Read on to learn more about the top Edtech Companies Hiring Now.

Clever
Why We Love 'Em 
Clever believes that technology is a powerful lever that can make education more equitable and engaging. Their team works with over 60% of K-12 schools in the US to unlock high-quality instruction for millions of students and teachers. They've proven that when great teachers are supported by great technology, incredible learning outcomes are within reach. 
How They Got Started 
Clever was born of co-founder Dan Carroll's frustration as a school tech director. His plans to use technology to save teachers time and personalize learning were stymied by countless CSV files and forgotten passwords. Dan recalls, "I wanted to be an innovator, but I got stuck being a human API." Software has the potential to empower teachers and create new ways to learn, but one thing must happen first: everyone must be able to log in quickly and securely. To solve this problem, Dan and his co-founders Rafael Garcia and Tyler Bosmeny built a single sign-on portal that now helps schools spend more time learning and less time logging in. Now, they're working to create equitable access to remote learning, providing districts with resources, communication, and insights so that all students can succeed. 
Funding 
Since 2012, Clever has secured $43.3 million in funding across 5 rounds. 
Who They're Looking For 
The team at Clever is passionate about propelling education forward, working alongside parents, teachers, and administrators to give every student a high-quality education and a lifetime of opportunities. As they continue to develop their mission, they're looking for talented team members to join them across Customer Success, Design, Engineering, People, Marketing, and beyond. 

Knack
Why We Love 'Em 
Knack is taking all of the guesswork out of finding a quality college tutor. Not only is Knack perfect for students looking for a little extra help with coursework, it's an awesome side gig for other students looking to lend a hand. Getting set up as a tutor or connecting with one on Knack is easy. All there is to do is search for the class you want to tutor/need tutoring in, set your availability, and connect with a tutor or student. The Knack experience goes beyond traditional tutoring to connect you with a student who has been in your shoes before, all while building a network of support and future connections. 
How They Got Started 
Knack was founded by Samyr Qureshi and his friend Dennis Hansen in 2016 after experiencing the benefits of tutoring from both sides of the desk. During a conversation with his mother, Qureshi realized how much he had struggled with learning English as a young child — his mother shared her struggles finding a tutor for her young son. Qureshi recalled, "When she told me this, it helped me understand the value of one-to-one tutoring." This just so happened to be at the same time that startups like Airbnb and Uber were really taking off, and Qureshi was inspired to build something of the same caliber. Together, Qureshi and Hansen brainstormed a solution to give college students easier access to tutors. They built Knack with the idea to connect struggling students with those who had already been successful in the same courses. Now, over 24 college campuses across the country use Knack to promote personalized, academic success. 
Funding 
Since 2018, Knack has secured $1.7 million in funding across 2 rounds.   
Who They're Looking For 
Knack is currently on the lookout for forward-thinking, education-savvy professionals to adopt their radical mission and help change the future of tutoring. As they work to bring thousands more students on-platform, they're looking to add some serious talent to their Software, Data, and Sales teams in Florida.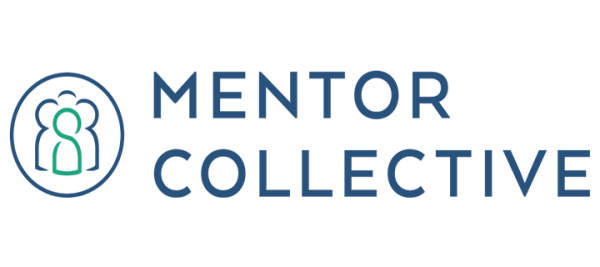 Mentor Collective
Why We Love 'Em 
Mentor Collective is working to infuse technology into the mentorship experience, providing a structured program designed for results. Backed by research and enabled by technology, Mentor Collective is committed to impact — making sure that relevant, inspirational relationships are a feature of every student's college experience. Their thoughtful approach to mentorship is changing lives and careers for over 100,000 students and mentors. 
How They Got Started 
James Lu Morrissey and Jackson Boyar founded Mentor Collective in 2014 after a deep dive into the college achievement gap in our country. As it turns out, the 6-year college graduation rate in the US has remained stagnant at 58%. This means that about half of students who enter college actually end up graduating after 6 years — contributing greatly to a student debt crisis and decreased career mobility. One of the major reasons that students don't persist in college is because of the lack relationships that maximize the experience. Upon making this connection, the co-founders set out to build a solution to make college graduation a reality for more students. They found that meeting with a mentor 3-4x a week increases students' chances of proceeding on to their next year of college by over 90%. Now, Mentor Collective works to ensure academic success in partnership with over 80 higher learning institutions. 
Funding 
Since 2015, Mentor Collective has secured $6.9 million in funding across 5 rounds. 
Who They're Looking For 
The team at Mentor Collective is called by a greater purpose to help students feel at home in their new world. If you're just as passionate about their mission for academic success, make sure to check out their current openings. Right now, they're hiring in Boston across their Design, Engineering, Marketing, Product, and Sales teams. 

Mystery.org
Why We Love 'Em 
Mystery.org is here to make sure that kids never lose their spirit to learn and discover. During the first ten years of life, kids are at peak curiosity, so Mystery.org has created an environment where curiosity meets valuable skill-building. In turn, this helps little ones create habits that will stick with them for the rest of their lives. Mystery.org works to nurture each child's natural sense of curiosity by building 'the internet for children' — collecting every 'Why' and 'How' question children may ask, and creating video explanations and step-by-step guides with answers. Mystery.org isn't just helping kids get smarter, they're working to ensure they develop the most important skill of all: the ability to figure things out for themselves.
How They Got Started 
In 2014, co-founder Doug Peltz was working as a science teacher & curriculum developer, while his partner and long-time friend Keith Schacht worked at Facebook developing products. One day, Schacht was visiting Peltz's classroom and was amazed by the way his explanations captivated his students. "He recreated the process for how these ideas were figured out in the minds of the children. I could see how genuinely excited these children were to understand the world around them," said Keith. "I recognized that Doug was doing something really unique." It was this classroom visit that catapulted them to explore how they could make it possible for children everywhere to get better explanations for all of their questions — they both had a desire to fundamentally change the way children learn about the world. By combining their joint backgrounds in education and technology, Mystery.org was born. 
Funding 
Since 2014, Mystery.org has secured $4.3 million in funding across 4 rounds. 
Who They're Looking For 
Wanted: thoughtful, curious people. The team at Mystery.org lives by the approach they want their users to adopt: stay curious, figure it out, and never stop learning. If you can see yourself getting on board with this mission, you might be a great fit as a new member of the team. Right now, they're looking for new additions to their Content, Communications, Engineering, and Growth teams in San Francisco. 

Nearpod
Why We Love 'Em 
With Nearpod, teachers are never alone when it comes to distance learning, and never have to do it all from scratch! Nearpod has embraced this crazy year of e-learning and taken the opportunity to help teachers make lessons as seamless and enriching as possible, whether it be in person, online or a hybrid of the two. Not only are they working to address learning loss across grade schools all over the country, they're helping teachers boost productivity and keep track of individualized progress. Think of their platform as a one-stop-shop for everything educators need to stay on top of lessons, goals, and student outcomes, both online and off. 
How They Got Started 
Nearpod was founded in 2012 by lifelong friends Guido Kovalskys, Felipe Sommer and Emiliano Abramzon. Their journey began in a small warehouse in downtown Hallandale, Florida. They first noticed that the rising prevalence of mobile device usage had kickstarted a widespread shift to 1:1 classrooms. While technology was outwardly making such an incidental impact on education, the founders wondered what could happen if they harnessed that same technology to create valuable tools for educators? With a smart platform that helps teachers create engaging classroom experiences for use with smartphones, tablets, and other operating systems, Nearpod is multiplying the touchpoints that students and teachers have, thus creating a vision for where the classroom will be 5-10 years from now. 
Funding 
Since 2013, Nearpod has secured $30.7 million in funding across 5 rounds. 
Who They're Looking For 
Ready to help shape the evolution of K-12 Education? Heads up — Nearpod is hiring! As their team works to fine-tune their platform and engage students & teachers across the nation, they're looking for some seriously dedicated talent to join them. Right now, they're casting their nets for new team members in Marketing, Customer Success, Strategy, Product Management, and more. 
Treehouse
Why We Love 'Em 
Treehouse is helping to-be tech professionals build portfolios, create strong networks, and land their dream jobs. For those of us who yearn for a job in tech, but "just can't code" — it's Treehouse to the rescue. Their suite of courses, workshops, and Techdegree programs are turning non-coders and tech amateurs into development masters. They offer on-demand, expert-led video courses to introduce users to the basics, help develop a sense of community, and ultimately, kickstart tech careers. Their best-in-class instruction has led to hires at Nike, Adobe, Chegg, Airbnb, Verizon, and more. 
How They Got Started 
In 2011, tech-industry veterans and developers Alan Johnson and Ryan Carson teamed up to found Treehouse. During his experience founding Carsonfield — an events startup for web-based-businesses — Carson became aware of a looming skills gap plaguing the tech industry. He discovered a striking chasm between seasoned coders and those who aspired to build websites, create apps, and start businesses — but lacked the technical skills to do so. After Johnson and Carson discovered this immense disparity in the field of tech education, they sought to build a solution to it. With their suite of courses covering the frameworks and principles required for the most in-demand tech careers, Treehouse has begun creating a new generation of tech pros. 
Funding 
Since 2011, Treehouse has secured $12.4 million in funding across 3 rounds. 
Who They're Looking For 
Treehouse is passionate about building balanced, diverse, and inclusive teams. Right now, they're looking for talented, vibrant colleagues to adopt this mission and help them transform the tech landscape for the better. They're currently looking to add new faces to their Marketing team remotely, and are always open to general applications, too! 

Zoobean
Why We Love 'Em 
The name of the game at Zoobean? True literacy for all. Their pioneering technology, Beanstack, empowers librarians to curate reading materials and provide personalized recommendations for all ages. By providing tailored reading challenges at all levels, Zoobean helps educators, families, and corporate teams read better with insights from these challenges. Library patrons, students, consumers, and employees are all reading better with Zoobean. 
How They Got Started 
Zoobean was founded by partners Felix Brandon Lloyd and Jordan Lloyd Bookey. Amidst their hunt for children's books that could help their two-year-old son learn how to be a big brother, they came across one that featured an interracial, interfaith family like their own. For the first time, their son immediately recognized his own family in the pictures. "We felt that everyone should have this experience of seeing themselves in a book. The problem was finding those books," Felix recalled. The couple set out to solve this problem, and in 2013, created Zoobean to provide tailored recommendations to parents, families, and general readers who found themselves underrepresented in traditional literature. Since then, Zoobean has begun serving 10,000 library branches, 1,200 schools, and over 3 million readers. 
Funding 
Since 2013, Zoobean has secured $3.1 million in funding across 8 rounds. 
Who They're Looking For 
Zoobean is always on the lookout for talented team members and lifelong learners to join them in their pursuit to help everyone fall in love with reading. If you're looking to do well while also doing some good, these openings at Zoobean might be a perfect fit! RIght now, they're looking for developers, designers, and sales representatives to join their growing team. 
Whether you're determined to find that perfect career match with an EdTech company this year or just diving back in to see what's out there, we'll be here with top career recommendations all year long! If you think you'd make a great match for any of the companies listed above, get out there with your resume and get after it! If you're looking to get an insider referral to a top, fast-growing startup, make sure to sign up for Planted now.