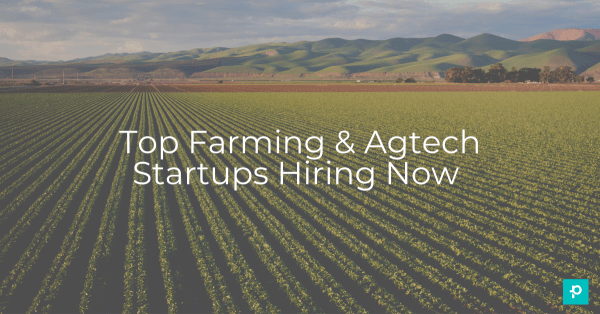 It's no secret that innovations in tech have completely changed the way we shop, communicate, pay bills, set appointments, and basically everything else. But what about one of the largest industries impacting every single one of us daily? We're talking about the agriculture industry! As the demand for reliable food sources continues to increase, tons of innovative startups have come together to modernize our vast food production system and build innovative, thoughtful technologies to help feed the world more efficiently and sustainably.
We want to highlight just a few of our favorite Agtech startups working to create meaningful change for the future of our food supply. Read on to learn more about these top Farming and AgTech Startups (and PS, they're all hiring!)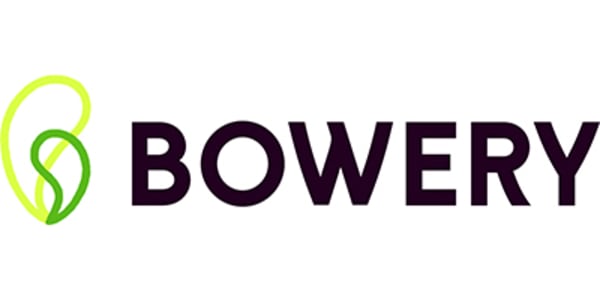 Bowery
Why We Love 'Em 
Bowery is a modern indoor farming community reimagining the future of sustainable food infrastructure. This is a fancy way of saying that their team came up with a genius system to grow wildly delicious produce indoors, benefiting people, communities, and our planet. They believe in the power of the collective to rethink sustainable farming from the ground up. Their team works hard to get rid of the trade-offs between quality and quantity, sustainability and scale, healthy and delicious in the most eco-conscious way possible. 
How They Got Started 
Bowery was built from the ground-up with a modern realization: where we live, how we live, and the food that sustains us is urbanizing, and we must change to meet this evolving terrain. Founder Irving Fain started Bowery in 2015 with the understanding that technology can meet agriculture to reduce its inordinate consumption of natural resources. Fain built Bowery to harness the ingenuity of indoor agriculture and ag technology to disrupt a wasteful food system and improve the future of farming. Now, with 3 farms located in the Northeastern US, Bowery is bringing the freshest, most thoughtfully-grown produce to 650 stores in communities across the Northeast and Mid-Atlantic. 
Funding 
Since 2017, Bowery has raised $167.5 million in funding across 4 rounds. 
Who They're Looking For 
Having recently opened one of their largest farms yet, Bowery is positioned toward major growth in 2021 and far beyond. They're always looking for talented team members who share their mission for creating a more mindful, Earth-friendly agriculture system for the future. Right now, they're hiring in all departments from New York and New Jersey to Maryland. 

BrightFarms
Why We Love 'Em 
BrightFarms believes that responsibly-grown veggies raised by happy farmers make the tastiest salads. They use indoor hydroponic technology to grow fresh, delicious salad mixes and lettuce blends that are picked at peak freshness and sold to grocery stores within hours of harvest. Their approach to growing also touts the highest levels of sustainability — using 80% less water, 90% less land, and 95% less shipping fuel than traditional field-grown produce, making BrightFarms' produce the freshest, most Earth-friendly produce available in stores.
How They Got Started 
BrightFarms came together in 2011 when founder Paul Lightfoot struck inspiration from the old-school practice of community farming. Back in the day, families would share the bounties from their at-home gardens with their neighbors, eating the freshest produce within days of its harvest. With this inspiration in mind and over a decade of supply-chain expertise under his belt, Lightfoot left his NYC-based software firm to take this idea and run with it: building an answer to the ever-increasing call for locally-sourced greens. Going back to their inspiration of community farming, the mission was to build local greenhouses to provide kale, spinach, romaine, and other salad greens directly to families in the communities where they're grown. BrightFarms opened their first greenhouse in Bucks County, Pennsylvania in 2011, and have since quintupled their scale, now with additional greenhouses in Ohio, Illinois, Virginia, and North Carolina.
Funding 
Since 2011, BrightFarms has raised over $212.9 million in funding across 8 rounds.
Who They're Looking For 
The team at BrightFarms is on a mission to provide people everywhere with access to fresher, tastier, more responsibly-grown food. They're always looking for creative-thinkers, problem-solvers, and go-getters who share their collective belief of 'fresh-for-all'. Right now, they're looking for new team members to join their Greenhouse and HQ Farm Support Teams from North Carolina to New York, Ohio, Virginia, and beyond.

Granular
Why We Love 'Em 
Granular's Farm Management Software (or FMS) works to help farmers build more profitable and efficient food sources. They want farmers to maintain stewardship over their land for generations to come, which is why they've built an industry-leading suite of powerful software tools to help farmers run all aspects of their business more effectively. Granular believes that with the right technology, farmers everywhere can earn an exceptional living, replenish the earth, keep soils fertile, and other species healthy.
How They Got Started 
Granular was founded by Sid Gorham and Mike Preiner in 2014. Drawing from respective experiences in software development and agriculture technology, they came together with a shared mission to help farms run more profitably for the long haul, not just as long as it takes to sell the next bushel. Granular was built by bringing together top technologies, scientists, and entrepreneurs to delve for the resources needed to serve modern farmers. Since its founding, Granular has been widely credited as the first modern, cloud-based FMS — helping farmers plan, track, network, and optimize finances, while creating efficiency for over 1 million acres of US farmland.
Funding 
Since 2014, Granular has raised $24.9 million in funding across 2 rounds.
Who They're Looking For 
The team at Granular is made up of 400+ passionate employees on a mission: transforming agriculture through continuous innovations in farm productivity, profitability, and environmental sustainability. Right now, they're seeking top talent to hop onboard their team in Marketing, Sales, Engineering, Design, Product, and more.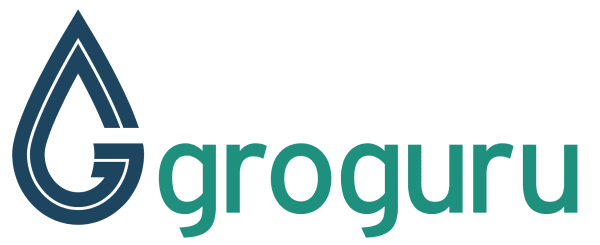 GroGuru
Why We Love 'Em 
If the question is, "What's the smartest way to irrigate crops?", the answer is GroGuru. They've taken the old way of irrigating and bumped it up to 10 with their strategic, automatic irrigation management system. They place underground sensors beneath the surface of the crop's soil to measure things like moisture, temp, and salinity. This data is then shot up to the cloud and used to make AI-based recommendations to farmers. While armed with this valuable data, farmers are best-equipped to make decisions that save water and improve their bottom line.
How They Got Started 
GroGuru was built by co-founders Farooq Anjum and Jeff Campbell in 2014 after Anjum faced an issue with his home garden. Shortly after moving from an apartment to a home, Anjum was working on his gardening skills and was astonished by the vast amount of water it required just to maintain a small, personal garden. He could not imagine the impact that this must have on a greater scale, and the opportunity to create a water-saving solution for farmers was obvious. Anjum then teamed up with partner Jeff Campbell, a veteran in the field of agronomy with over 30 years of experience in the field of soil science. With a simple, shared idea of making a difference in the lives of farmers, GroGuru was born.
Funding 
Since 2014, GroGuru has raised $3.8 million in funding across 8 rounds.
Who They're Looking For 
As they work to improve irrigation efficiency for farmers everywhere, GroGuru is on the lookout for driven and committed team members who share their passion for sustainability, diversity, innovation, and growth. Right now, they're looking for top talent to move their mission forward in Software, Engineering, and Data Science.
Gro Intelligence 
Why We Love 'Em 
Gro Intelligence's software helps to power a multi-trillion dollar agriculture industry. The food industries that we all depend on every day have to come up with smart, data-based solutions in a short amount of time. Whether they're facing climate change, an unstable production pattern, a consumption increase, or a growing population, their responses to these problems require a ton of data to get answers. Gro helps collect and aggregate this data so that users can find and analyze whatever they need as quickly as possible. Gro Intelligence is going where no ag tech platform has gone before to address fundamental global challenges faced by the food supply system. 
How They Got Started 
Up until 2012, Gro Intelligence founder, Sara Menker worked on Wall Street. In an interview with Inc Magazine, Menker said, "Nearly every part of our lives depends on this multi trillion-dollar industry," she says, "and it didn't have a data platform." So, she quit her job on Wall Street to build one. Menker spent two years studying the industry, self-funded the operation at first, and Gro Intelligence was born. Now, with the world's most extensive collection of agricultural data, Gro focuses to address issues surrounding food security, access, malnutrition, and climate change by gaining an understanding of the food system, inside and out. 
Funding 
Since 2017, Gro Intelligence has raised $27.4 million across 3 rounds. 
Who They're Looking For 
Gro Intelligence is made up of a diverse, globally-dispersed team of design, agriculture and tech aficionados who believe that good agricultural data helps societies thrive. They live by the principles of "teach, ask, listen, and always learn." They're always looking for talented team members on a constant quest for knowledge — and right now they're hiring in New York across Sales, Business Development, Marketing, Product, and Analytics teams. 



Kiwi Technologies
Why We Love 'Em 
We really can't talk about bringing agriculture into the 21st century without mentioning Kiwi. They've taken a good, long look at the traditional methods of crop coverage and fertilization and given it a modern spin — deploying smart drone technology to cover crops with seeds, fertilizer, pesticides, etc. Their fully-electric, aerial drone systems are able to drastically improve the efficiency and safety of crop protection, all while reducing environmental consequences. With no human error and no guesswork, Kiwi's system applies the exact right amount of coverage, exactly where it is needed. By working directly with farmers to determine the ideal path and plan, Kiwi has completely changed the game when it comes to crop coverage.
How They Got Started 
Before Kiwi Technologies, founder Adam Bercu had been no stranger to robotics. Combat robotics, specifically. As a 15-year industry veteran and former BattleBots competitor, Bercu was well-aware that the capabilities of a smart, well-programmed robotic vehicle are virtually endless. Bercu went beyond building battle robots when he realized that the existing drones used to spray crops have far too little capacity and are far too expensive to operate. Once this realization took shape (in the form of a mega-drone with a 500-lb spray capacity rivaling that of a helicopter sprayer), Kiwi was born.
Funding 
Since 2019, Kiwi Technologies has raised $9 million in funding across 1 round.
Who They're Looking For 
If you're interested in building solutions that save lives, increase ag production, and reduce chemical use, you might be a great fit on the team at Kiwi Technologies! They're always looking for talented professionals who are committed to the future of ag technology, and more specifically, are currently looking for new additions to their Mechanical and Software Engineering teams.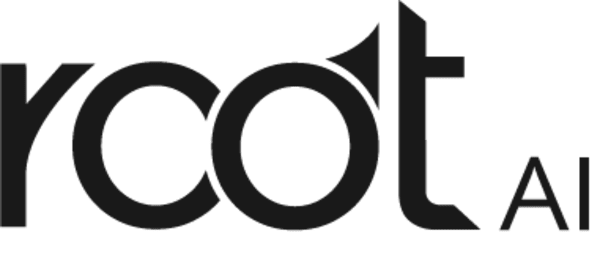 Root AI
Why We Love 'Em 
Root AI sees the bigger picture and thus, has reimagined the future of farming. At Root, their mission is based on a world where the quality and security of our food supply are not limited by an unpredictable climate or access to land. Inside a Root-powered indoor farm, you'll find vision systems that can "see" fruit's ripeness, gentle-touch grippers that pluck ripe fruit from the vine without a dent, and intelligent motion sensors to navigate through the crops. You may be thinking, "Robot farm?" That's right — robot farm. By pioneering industry-leading AI robotics specifically engineered for farming, Root AI is laying the groundwork for hyper-efficient, smart indoor farms of the future.
How They Got Started 
Root AI was launched in 2018 by co-founders Josh Lessing and Ryan Knopf after they both spent time on the team at Bedford, MA startup, Soft Robotics. Lessing spent much of this time working in food automation, becoming familiar with the various snags that occur across the food supply chain — all of which he reasoned could be solved with AI-based tools. After some research, Knopf and Lessing discovered that one of the largest issues facing farmers is finding people to do the work in fields, amongst the crops. With these jobs being seasonal, highly physical, and often in harsh conditions, the fact that the agriculture industry was facing a labor challenge became obvious. Knopf and Lessing both decided that these huge issues needed a huge solution, that of which lies in the power of robotics and artificial intelligence.
Funding 
Since 2018, Root AI has raised $9.5 million in funding across 2 rounds.
Who They're Looking For 
The team at Root AI is all about pushing boundaries when it comes to what is "possible." They know that building a better world of agriculture requires out-of-the-box-ideas, determination, and loads of teamwork. If this sounds like your ideal work environment, a career at Root AI may be in store for you. Right now, they're looking to fill openings on their Hardware, Sales Ops, and Software teams.
Whether you're supercharging your career search this year or just browsing around, we'll be here for you all year long! If you think you'd make a great match for any of the companies listed above, get out there with your resume and get after it! If you're looking to get an insider referral to a top, fast-growing startup, make sure to sign up for Planted now.