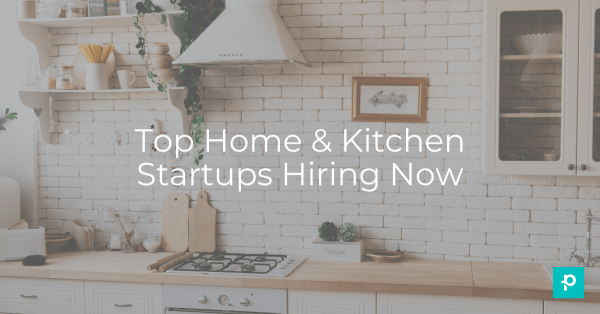 As we start gearing up for this year's long-awaited holiday celebrations, you might be taking a second look at your home decor & kitchen essentials. And hey, we get it — it's been quite a couple of years — our wine glasses are chipped, too! Before you start shopping at your go-to big box store, we want to let you know about some of the startups in the home & kitchen space going above and beyond. 
And even if you're not shopping for life-changing bath towels or sustainable dinnerware, stay tuned in — all of the startups we're highlighting today are also hiring! Whether you're hunting for quality home goods or your next career move, you'll want to check out our list of the Top Home & Kitchen Startups Hiring this fall: 

Brooklinen
Why We Love 'Em 
Brooklinen wasn't built by old-school textile experts, but by an honest couple with a simple mission: to create beautiful, ultra-comfortable comfort staples that balance luxury with affordability. The team at Brooklinen puts quality first because they believe, well, their products just have to be awesome! With responsible manufacturing, top-quality materials, and accessible prices, there's no reason to wonder why Brooklinens are the internet's favorite sheets.
How They Got Started 
While vacationing in Las Vegas in 2012, Vicki & Rich Fulop couldn't get past how cool, crisp, and soft their hotel bed sheets were. They looked up what it would cost to buy these same hotel sheets for their bed at home because hey — why not get hotel-quality sleep all the time? As they found out, most high-quality bed linens available online were insanely expensive. Of course, that was before the Fulops fell in love with their hotel bedding and decided this type of quality should be able to exist in homes, not just hotels, everywhere. With a simple mission and thoughtful practices in place, the Fulops were able to grow Brooklinen into a $100 million brand in just 6 years. 
Funding 
Since 2014, Brooklinen has raised $60 million in funding across 4 rounds. 
Who They're Looking For 
Part of what makes Brooklinen a winning company is their roster of low-ego, super-collaborative team members obsessed with making great products & putting customers first. Right now, they're scaling quickly and hiring across Business Development, Marketing, Creative, Operations, Retail, and more. 

Caraway
Why We Love 'Em 
Caraway knows that well-designed kitchen staples raise the standards of your cooking — and it doesn't hurt if they're beautiful, too! Their cookware & bakeware line is made with eco-friendly processes & non-toxic ceramic, making them not only some of the most visually-appealing pieces you'll ever add to your kitchen, but also the most sustainable. 
How They Got Started 
Long before Caraway became one of the best-selling cookware brands of 2020, founder Jordan Nathan was honing his experience in the D2C kitchen & home goods industry — launching over 200 products and making connections with some of the best cookware manufacturers in the world. Around this time, Nathan actually had a dangerous experience with Teflon poisoning from a coated frying pan and soon after, learned that over 95% of nonstick cookware sold in America contains this harmful substance. He was shocked that items he (and millions of others) were using on a daily basis could be so potentially dangerous and knew that his experience in the industry could help open doors for something new. It was at this point that Nathan and his team began developing a cleaner & safer alternative to common cookware. 
Funding 
Since 2020, Caraway has raised $5.3 million in funding across 2 rounds.
Who They're Looking For 
As they gear up for a busy e-commerce season, Caraway is working to build up an unstoppable team of detail-oriented go-getters. Right now, they're looking to hire across Product Development, Marketing, and Engineering. 

Maiden Home 
Why We Love 'Em 
When it comes to furnishing your home, what if you could have top-tier quality without the luxury price tag? Maiden Home is here to answer that question. They've reconfigured the process of furniture design with handcrafted, legacy-quality pieces made by skilled experts in North Carolina. Not only is their furniture built to last, they're the first to partner with the country's best custom workrooms — which means they're able to deliver showroom quality without the designer markups. 
How They Got Started 
Before kicking off her mission to upend the furniture industry, Nidhi Kapur was another young professional on a woeful search for a new couch. She and her husband were trying to furnish their first NYC apartment, looking to trade-up from the fast furniture they bought in their 20s. While they sought to buy higher-quality, intentionally-made pieces, they were met with the same 5 brands churning out nearly identical pieces with little value for their exorbitant price tags. "Anyone doing 45 minutes of research will find that the furniture industry is full of poor-quality goods and very high markups. So that's the problem I wanted to solve," says Kapur. In her quest to manufacture the type of furniture she would want to buy herself, Kapur discovered something: a lot of the highest-quality furniture on the market is made in this small, North Carolina town that's brimming with custom upholstery factories. Kapur traveled to North Carolina to see for herself and while there, realized that they could harness this exact craftsmanship and deliver it straight to the consumer for a fraction of the typical cost. It was this inspiration that helped Kapur grow Maiden Home into the beloved e-commerce shop it is today. 
Funding 
Since 2019, Maiden Home has raised $730K in funding across 1 round. 
Who They're Looking For 
As Maiden Home works to bring lasting, quality furniture pieces into homes across the country, they're scaling their team and looking for talented, passionate folks to join them. Right now, they're hiring across Operations, Customer Success, Brand Marketing, Design, and more.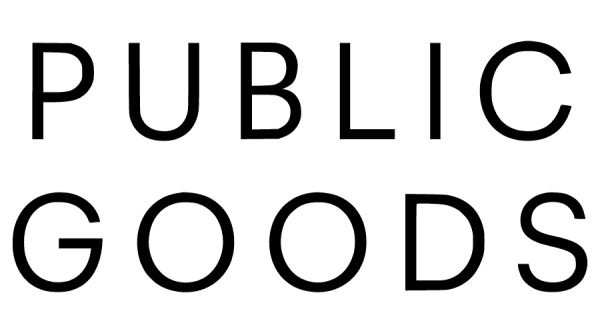 Public Goods 
Why We Love 'Em 
From breakfast cereals & wine to kitchen cleaners & dog food, Public Goods is committed to creating healthy, sustainable everyday essentials that you can trust. Everything in their brandless, white-label collection is thoughtfully sourced & made from clean ingredients — because many of the toughest problems we face are a result of the products we consume. Not only are their products healthier & better for the planet, they deliver the greatest quality out there well below retail prices.  
How They Got Started 
Public Goods' co-founders Morgan Hirsh & Mike Ferchak met at a bar in China while exploring the world, looking for adventure. At the time, they came together with virtually opposite skillsets & backgrounds — Ferchak with a career in engineering & product development and Hirsh with a background as an entrepreneur. In the years to come, the two would develop several eco-friendly & sustainable consumer products together before founding Public Goods. One day after moving back to New York, Hirsh was taking a look around the branded products in his apartment bathroom and realized how much he hated running to the store every time he needed a toothpaste refill or a box of tissues. He wondered, "What if you could push a button and all of your basic toiletries would show up on a subscription basis?" No more filling your cabinets with ugly branding and sup-bar products. This was the idea that would eventually become Public Goods. In 2017 after a critical funding round and complete rebrand, Public Goods took off as the sustainable, clean e-commerce shop we know & love today. 
Funding 
Since 2017, Public Goods has raised $21.8 million in funding across 6 rounds. 
Who They're Looking For 
The team at Public Goods is made up of a tenacious bunch of do-gooders, innovators, design geeks & health nuts working to make the world a better place through cleaner products. As they look to scale this team, they're hiring across Marketing, Engineering, Distribution, Design, and more.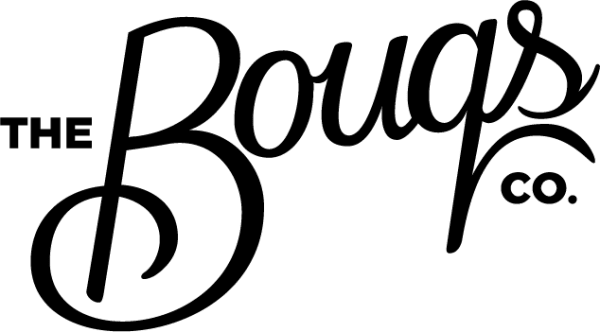 The Bouqs Co. 
Why We Love 'Em 
The folks at The Bouqs Co. know that the simple gesture of gifting flowers & plants can transform someones' whole week, so they've harnessed the power of community and their love for the planet to source the most beautiful, thoughtful farm-fresh flowers & gifts. Their plants, flowers, & gifts are grown with care and made with love to brighten up any space (or someone's day)! 
How They Got Started 
Longtime friends & co-founders John Tabis & Juan Pablo Montufar met as bandmates at the University of Notre Dame many years before founding The Bouqs Co. in 2012. After graduating from Notre Dame, Montufar moved home to Ecuador and while working for a flower company, saw the ins & outs of the live-plant supply chain. With massive inefficiencies in the current market, Montufar discovered that 33-50% of all fresh flowers die before they're ever delivered. Shortly thereafter, Montufar reached out to Tabis about the massive waste going on in his industry and the two decided they could work to solve the inadequacies of this market together. After leaving Shark Tank without a deal in 2013, the Bouqs Co. raised a game-changing Series A round that would give them the fuel they needed to become one of the most sustainable & affordable markets for fresh plants & flowers. 
Funding 
Since 2013, The Bouqs Co. has raised $88.1 million in funding across 8 rounds. 
Who They're Looking For 
As The Bouqs Co. works to become America's favorite online flower shop, they're scaling up operations and looking for talented people to collaborate with. Right now, they're hiring across Finance, Analytics, Operations, Retail, Product, and more. 
Whether you're excited to find that perfect career match with a Home & Kitchen startup or you're just diving back in to explore your options, we'll be here with top career recommendations when you need 'em! If you think you'd make a great match for any of the companies listed above, get out there with your resume and get after it! If you're looking to get an insider referral to a top, fast-growing startup, make sure to sign up for Planted now.