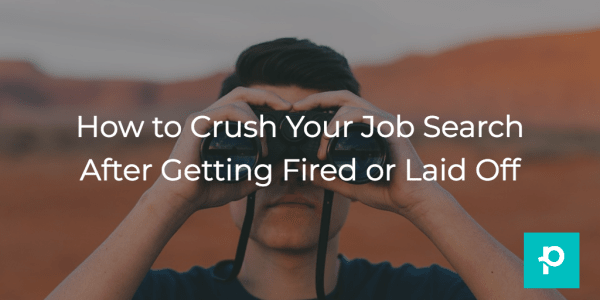 Losing your job is heartbreaking, frustrating, and everything in between. Your whole life has changed in an instant, and it's crushing to your morale (basically, it just sucks). You know you need to find a new job ASAP, but you don't even know where to start. Not to mention, it can be hard to update resumes, fill out applications, and network until you lose your voice when you're already feeling down on your luck. Follow these five tips to help improve your self-confidence and fire up your job search.
1. Don't Panic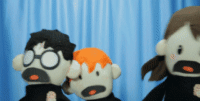 Losing your job is scary, but you don't want to let your worry get the better of you. Via: Giphy
Losing your job can be terrifying. You probably have a million thoughts racing through your head and don't even know where to start. Don't panic. No, your life isn't actually over. No, no one is judging you like you think they may be. Everyone, at one time or another, is fired or laid off. Steve Jobs was fired; Oprah was fired. It happens. But you can't get too hung up on what happened. Think about it, learn from it, move on. If you spend all your time worrying and freaking out, you'll only end up tired and unproductive. Give yourself a short time to let it all out and then get down to business
2. Revamp Your Resume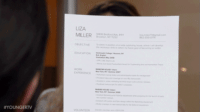 A resume is a powerful piece of paper. Make sure yours is in tip top shape. Via: Giphy
The last thing you want when you're fresh on the job hunt after losing your job is an old resume. Your resume is the first thing potential employers see and a lot of times it can make or break you. Yes, you want to get right out there and apply, but many people forget just how important it is to go through your resume and update it. Make sure you include all relevant accomplishments from your last job, regardless of how the job ended. Don't be afraid to reorganize your resume, prioritize former positions that you think will do you the most good in your search, or make different versions of your resume based on the job you're applying to. Getting a solid base resume down before you start applying is not only a great feeling and accomplishment, but it's the first step to finding a new position.
3. Reach Out to Your Network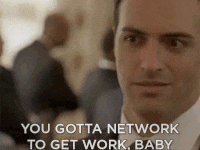 We all hate networking...but you never know what opportunities you might find when you take the plunge. Via: Giphy
Networking. Everyone dreads it...awkward handshakes, small talk, and wearing business casual attire (don't even get us started). But, if you're just out of a job, your network can be more important than ever. So get out there, whether virtually, in-person, or preferably, both! Talk to family, friends, former coworkers, and see who you can meet and connect with. Find someone who has the job you want and contact them. See if they're willing to do an informational interview with you. If you put your time and effort into networking, as painful as it may be, you might just be surprised with the various leads you end up with.
4. Look at What's Important to You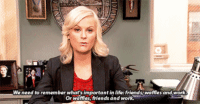 The universe has given you an opportunity to reevaluate your priorities, career, and future. Take advantage! Via: Giphy
There's no better time to reevaluate things than when you have big things to do and big decisions to make. Before you go and send out hundreds of applications, take time to think. What kind of job are you looking for? What's important to you--salary, growth, location? Think about the kinds of positions you're interested in and the kinds of companies you want to work for. If you can make a list of your top priorities, wants, needs, likes, dislikes, etc, you'll be in a much better place once you start searching. You'll be able to rule out certain jobs instantly, put others on the maybe list, and find ones that you're truly excited about.
5. Hit the Ground Running
There's no time like the present. Get to work, you've got this! Via: Giphy
And when it's all said and done, you gotta get down to it. There's no better way to crush the job search than to apply, apply, apply. Be careful with where you apply and how you choose to spend your time. Work hard on each application, but don't overthink things. Keep a list of all the places you've applied, how you applied, and when. Then, when it's appropriate follow up on your applications. Hunker down and get stuff done! You may think it's a tough road ahead, but if you put all you've got into it, you'll find the right new job in no time.

Randa Kriss is a CT-based writer who has written about dogs, pop culture, and everything in between. When she's not typing furiously on a keyboard, she can be found glued to the latest hit Netflix series, talking to her cats and Corgi, or curled up with a book. You can follow Randa on Twitter @alwaysranda.