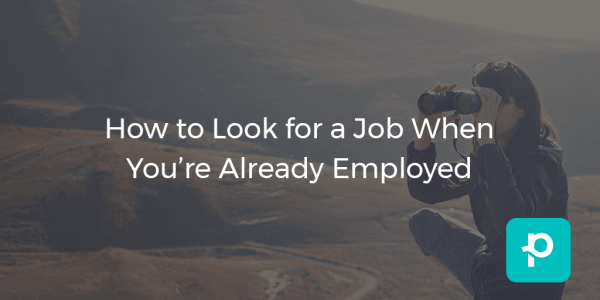 Conventional wisdom says the best time to leave a job is when you already have a new one. Easier said than done, right? Searching for a new job is a time-consuming and frustrating process, made all the more complicated when you still have to be in the office every morning at 9 am.
So how do you look for a job while you're still employed? Well, there are a few things you can do to navigate through the chaos of working and applying. Check out these five tips:
#1 - Keep Your Cool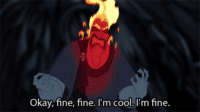 The last thing you want to do is burn bridges at your current job. Via Giphy
There's a reason you're looking for a new job. Whether you absolutely can't stand your boss, don't feel challenged at work, or are just looking for something different, you have motivation for searching for a new gig. But just because you're ready to move on, doesn't mean you should let your attention and responsibilities slip at your current job.
While at your job, make a mental pact: work time is work time. Your company is still paying you for your time, so make sure that you continue to give it your all. Don't job search while at work, keep your focus on the tasks at hand, and as much as you may be tempted, don't slack off. You might not want to be there anymore, but just think: your boss and coworkers could be future references. You want them to have nothing but good things to say about you.
Along the same lines, even if you're looking for a new job, you should keep your search on the DL. It's not a great look to go around announcing your plans to leave, especially if you're still on the hunt. So at work, keep it cool -- business as usual. Then, when you leave the office for the day (or weekend), you're free to job search to your heart's desire.
#2 - Update Your Information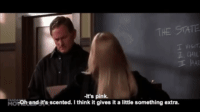 The last thing you want is potential employers to be reading outdated or inaccurate information. Via Giphy
When was the last time you updated your resume? If you had to stop and think about your answer, you probably should stretch out your fingers and get to typing. Updating your info seems like a no-brainer, but you'd be surprised how many people are careless with things like their resume, especially when they're currently working.
Your resume may be up-to-date with your most recent, basic job information, but does it have your most recent accomplishments or relevant responsibilities? What about tangible metrics, like the revenue you brought in or how much you grew your current company's social media? It may be time-consuming (and a pain in the butt) to put it all together, but updating your resume is a must.
And don't forget: your resume is just one piece of the puzzle. Employers may want to look you up online through LinkedIn or your portfolio, for example. You'll want to make sure your information is current and consistent so that potential employers are getting the best picture of you. Take a look at your personal social media profiles as well. Anything you wouldn't want an employer (or your mom) seeing, you should take down or make private.
#3 - Utilize Your Network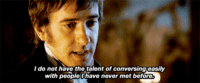 Networking is no one's favorite thing...but its benefits are worth it! Via Giphy
We know. Networking is awkward. No one really likes to do it, especially since it often requires a lot of small talk. The benefits of utilizing your network, however, are incredible, especially when you're trying to find a new job while currently employed.
What's so great about networking? Well, even if you don't find that person who is going to give you a job, you might find someone who will remember your name when they know someone who is . Networking is particularly important for those of you looking to make a jump in your career. If you're still trying to feel out what you want your next job to look like, meeting and learning from other people who are doing what you're interested in will be helpful. Just remember to take notes and to thank everyone that you meet!
Connecting with other people is a great way to utilize your time when you're working a regular job. You can use social media networks, like LinkedIn, to find and chat with other professionals. You also can sign up for webinars, join a Facebook job search group, or even set up an informational interview with someone whose career you admire. Best of all, these are all quick, simple things you can do during your lunch hour or even after work.
It may seem counterproductive to focus on other things that aren't applications, but a good network can bring you to surprising places. Your next job could come simply as a result of being in the right place at the right time.
#4 - Limit Your Search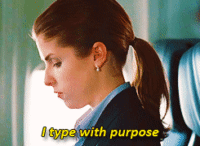 Instead of applying to everything and hoping that something sticks, be wise about your applications. Via Giphy
If you're working everyday 9-to-5, it's safe to say you don't have a lot of time. So if you're spending your free time applying for jobs, you want to be sure you're making the best use of it.
A lot of people try to apply to as many jobs as possible -- with the mentality that, "yeah, I could totally see myself doing the job" -- and hope that something sticks. This is probably not your best option. While you think you may get more responses this way, by applying in bulk, you're probably not putting in your best effort, and you might be applying to jobs that actually really don't interest you.
To avoid these problems, make a list of the things you want in the job you're looking for. What are your "must haves"? What are "nice-to-haves"? Why are you leaving your current job? Consider all of these things when looking at an application before you decide to put all of your time and effort into it. Limit your search and disregard job postings that raise any of your personal red-flags. If you look at a posting and decide to apply, put your heart and soul into it. Quality over quantity. You're much better off sending five, well-thought out, effective applications than 25 rushed ones.
(In case you haven't noticed, this is the idea behind Planted, where we curate jobs based on your experience and preferences. It's not about finding and applying to every job you think you could do; it's about finding the next job that you're gonna enjoy, and maybe even love .)
#5 - Keep Your Head Up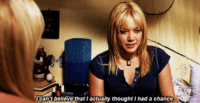 You are great; don't let anyone (or any rejection letter) make you feel otherwise. Via Giphy
If your current job is getting you down, the last thing you want is for your free time to feel like a drag too. Job searching can definitely be difficult, but try not to let it get to you. If you get a rejection email, shake it off. If you can't find the right words for your cover letter, take a break and come back to it. Better yet, join Planted -- we don't do cover letters.
Don't let the job search overwhelm you. Take it one day at a time, one step at a time. Even the smallest efforts you make will help (accumulation effect, y'all) and it won't be long before you find exactly what you're looking for. If you find yourself swimming in stress, take a break. There's no hurt in pausing your search for a few days and spending some time doing things you enjoy.
Stay positive. If you keep your head up and preach positivity, it will reflect in your actions and, more importantly, on your applications. You definitely don't want your stress and frustrations to translate to potential employers. Keep at it and you'll be surprised at just how much you can accomplish, even when you're already juggling a job.
Searching for a new job? (If you're reading this, it's a safe bet.) Let Planted help you. Join today and start getting connected to cool companies and jobs that will set you on the path for the change you're looking for.
Randa Kriss is an NY-based writer who has written about dogs, pop culture, and everything in between. When she's not typing furiously on a keyboard, she can be found glued to the latest hit Netflix series, talking to her cats and Corgi, or curled up with a book. You can follow Randa on Twitter @alwaysranda .
Original photo from featured image by Pawel Janiak .