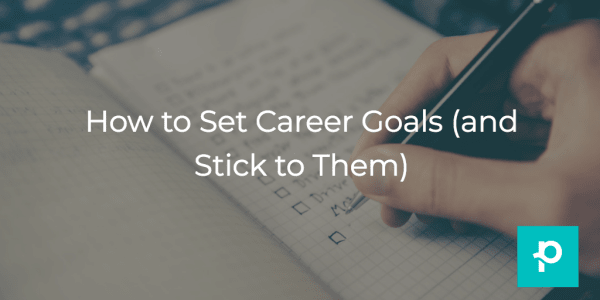 Planning out your entire career can be an intimidating task. It's kinda like asking yourself "Where do you see yourself in 10 years?" over and over again, and really, who wants to do that? But that's where goal setting comes in. It may sound cliche, but setting and working towards goals not only will help progress your career, but it will also give you added benefits along the way. Ready to get started? These tips will help you kickstart your goal planning and put you on the way to success.
Decide What's Important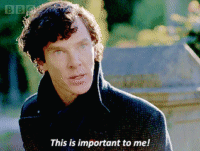 You need to know what's really important before you can set your goals. Via: Giphy
Before you can start setting career goals, you have to decide what's really important to you. Are you looking to meet a certain salary by a certain time, or manage your own team? Everyone measures success in different ways and wants different things in their career. Before you can start setting goals and striving towards them, you have to look big picture. What's your ideal career scenario? Once you figure out what will make you happy, then you're ready to take the next step.
Dive Into the Details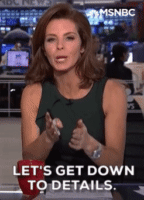 The details are important; by thinking through all the pieces, you're setting yourself up for success. Via: Giphy
Now that you've decided what's important to you, you have to start planning out your goals, both short-term and long-term. Short-term goals should be building blocks for long-term goals, so make sure they're specific, measurable, have clear timeframes associated with them, and, of course, are doable. For example, let's say you want to assume a management position down the line (long-term goal), but your manager says that you need to improve your presentation skills in order to get there (short-term goal). Instead of just thinking, "I want to improve my presentation skills," frame it like this: "In order to improve my presentation speaking skills, I'll aim to host 2 webinars this year." If your goals are detailed and measurable, it will be much easier for you to track your progress and evaluate your success.
Plan, Plan, Plan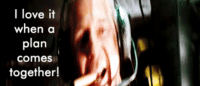 Even if everything doesn't work out as planned, you'll be happy you had one. Via: Giphy
Once you've written down your detailed long-term and short-term goals, it's time to make a plan in order to actualize those goals. What are the concrete next steps that you'd need to take in order to check them off the list?
Write out the steps, accompanied by a timeframe you want to complete them by. Let's go back to our webinar example. You could aim to brainstorm webinar topics one week, followed by coming up with best practices for developing a winning webinar the next, and slowly work your way towards achieving your short-term goal from there. If you get stuck on your plan, don't be shy about reaching out to a mentor, coworker, or friend, who might be able to offer some help or suggestions.
Evaluate Yourself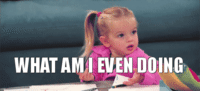 Don't be caught off guard with your own goals. Ask yourself: How am I doing? Via: Giphy
Sometimes it can feel like your building blocks are getting smaller and smaller, but it's important to remind yourself why you're tackling them in the first place. With every step you take, reflect. Was your step productive? Successful? Are there new variables you need to consider in your goal setting process? Don't be afraid to readjust your plan and take it from there. Sometimes there are things that you can't control, and that's okay. If you're prepared for hiccups and think about how to deal with them, you'll continue to succeed in achieving your career goals.
Stick to It!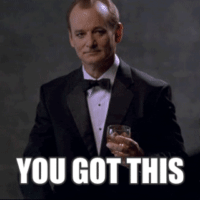 You've got this, but a pointing Bill Murray makes it even more true. Via: Giphy
Stick to it! Keep a positive attitude and exercise self-encouragement. Don't beat yourself up if things don't go according to plan or if things are progressing slower than you'd like. If you experience a big life change and need to totally reevaluate, don't be afraid to do so. After all, it's your career, and as you go about trying to reach your goals, you might decide you want something else altogether. No matter what happens, keep your head in the game. As long as you're realistic with yourself and trying your best, you're going to succeed and learn a lot along the way!
Want some extra help in reaching your career goals, big and small? We can help. Join Planted today and we'll help you find your next great opportunity.
Randa Kriss is a CT-based writer who has written about dogs, pop culture, and everything in between. When she's not typing furiously on a keyboard, she can be found glued to the latest hit Netflix series, talking to her cats and Corgi, or curled up with a book. You can follow Randa on Twitter @alwaysranda.