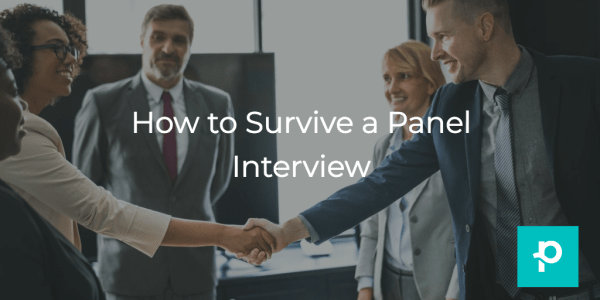 Congratulations, you've made it to an in-person interview! One catch—your point of contact at the company lets you know that you'll be talking to MULTIPLE people. Cue the nerves.
Whether you're facing a group interview or speaking to a number of people consecutively, the thought of interviewing with more than one person can make even the most outgoing job seekers shudder. That said, group and consecutive interviews are pretty common these days, and there are some easy ways to take the edge off during these stressful times and straight up crush it.
1. Do Your Research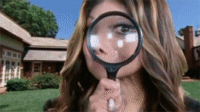 Don't be afraid to do some extensive internet searching to learn about the people you'll be talking to. Via Giphy .
Not only do you need to know about the company and role that you're interviewing for inside and out, but you should also know as much as you can about the people you're interviewing with. It's pretty common for your point of contact to provide the names of the people you'll be talking to, so start by searching each person on LinkedIn to get a background on their work history. This way, you can reference the work they've done previously and ask educated questions about their time with their current company. Be sure to also note where they went to school. This may seem trivial, but it can be a good conversation topic, especially if you or someone you know attended the same school as an interviewer did.
Aside from LinkedIn, you can also poke around Google to see if there is any other background info you can find out about your interviewers. It's of course not necessary to go into full-blown stalker mode, but just look for any neutral details that you could reasonably work into a normal conversation. Don't jump through hoops to make an effort if it doesn't feel natural to you, though. Although companies prioritize cultural fit, you don't want to pretend to be someone you're not (or come off as a total creep).


2. Be Presentable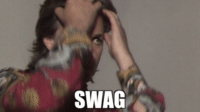 You should feel confident even when faced with interviewing with multiple people. Via Giphy .
Your wardrobe and body language may seem like surface-level issues, but they can make or break an interview for you, especially when you're faced with speaking with multiple people. As with any in-person interview, if your point of contact doesn't specifically tell you what kind of style (business professional, casual, etc.) to dress in, you should definitely ask. There are few things worse than getting to an interview and feeling either over or underdressed.
You should also be mindful of your body language. If you're interviewing with multiple people at the same time, it can be difficult to properly split your attention. Be sure to give each person in the room direct eye contact when speaking with them and try not to speak over anyone. If you're prone to a dry mouth (especially when you're nervous), bring a water bottle with you and have it on the table next to you before the interview begins so it's easily accessible. Another helpful body language tip: don't cross your arms or slouch in your chair. These actions can make you appear disinterested or closed off.


3. Keep Your Energy Up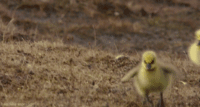 Staying energized can prove difficult, but it's vital when interviewing with multiple people. Via Giphy .
Talking is exhausting. Talking to multiple people is...well, even more exhausting. But in a group interview setting, it's especially important that you stay engaged throughout and don't miss a beat. As hard as it may be, you should actually listen to and absorb what each and every person is talking about. In turn, stay animated and give thoughtful answers. It can be tempting to start to zone out or speak with less enthusiasm as the day wears on, but the last person you speak to is no less important than the first, so keep your game face on. In some cases, you'll be asked the same question multiple times by different people throughout the day. You can reply to these questions with the same information, but try to word your answers slightly differently to keep your conversations fresh.
And not to sound too mom-like here, but eating a filling and nutritious breakfast is an important way to keep your energy up during a group interview. Because no one wants their stomach chiming in the conversation!
Remember, if you're interviewing at a startup or growing company, you can expect to be talking to a lot of people at once on the job. A group interview is just a nice way to test out how you'll do. Just prepare, relax, and most importantly: be yourself!
On the search for your next career-building opportunity Sign up for Planted today and we'll match you to awesome jobs at!
Cat Hausler is a self-proclaimed grammar nerd with a passion for the power of the written word. Based in Denver, Cat enjoys going to see live music, practicing yoga, exploring the mountains, and park days with her friends.