"Oh you're majoring in English, what do you plan on doing with that?"
If you happened to major in something non-technical you've probably heard this question all too often. Maybe you've started introducing your major with a qualifier to avoid the question all together. "I'm majoring in English but I want to be a teacher." "I'm a philosophy major but I'm definitely going to law school." "I'm majoring in poli-sci because one day I'm planning on running for office."
We get it. You pretended to try out pre-med to please the parents. As you looked through the course catalog and branched out to try new things, you fell in love with the liberal arts courses. Now you have to interview for jobs and you can't stop crying to the Avenue Q soundtrack. You're probably mainly worried about how to apply what you learned in the classroom to how you can best contribute to a company. The truth is startups don't care what major you studied as long as you can defend your choice and pitch what you learned to a hiring manager.
We've compiled some ways of how to best present your liberal arts major during an interview:
English
You like big books and you can not lie!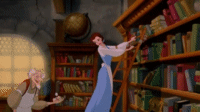 Via Giphy
You're probably awesome at analyzing text which means you won't be intimidated by complicated contracts, data dense presentations, and market research reports. You probably also rock at SEO, technical writing, and can even spearhead your company's blog.
Another point that's not emphasized nearly enough is how important it is to write well and succinctly. Almost every job at a startup has a written component, whether it's writing emails to a customer, copy for an app, or marketing emails that will be sent out to all your users. Also, most successful people read every day and the fact that you're well-read can pay dividends when building relationships with your clients and your boss.
Successful English majors include Peter Frank (CEO of Texts.com), Andrea Jung (former Avon CEO), and Mitt Romney (Founder of Bain Capital).
Psychology
"And how do you feel about that?"
Photo Source: Independent.co.uk
If you're a Psychology major, you probably learned a lot about how people think and react. Luckily, no startup can be successful without people.
You might consider joining the human resources or recruiting teams at a startup, two jobs that are obsessed with the decisions people make, and optimizing the team's happiness. You may also have the potential to be a customer experience wizard, as you've spent four years understanding what makes people tick. Perhaps you've learned about how to be a master persuader and negotiator in your social psych class which are all valuable traits for sales and business development.
Successful Psychology majors include Jerry Bruckheimer (Hollywood super-producer), Guy Kawasaki (original chief evangelist at Apple), and Jon Stewart (Host of the Daily Show).
Philosophy
What is a job?
Photo Source: memegenerator.net
In Philosophy classes, you might have heard lecture upon lecture about the history of human thought and spent long hours analyzing difficult texts and complex arguments. You probably learned how to clearly state your opinions and understand other points of view - which is great, because you make arguments rewarding. Your clear understanding of logic helps you to evaluate which ideas are the best and which ones are predicated on false assumptions. Plus, after spending all that time working through axioms and conclusions, you probably have flawless attention to detail, a skill that will come in handy in any role you land.
Project management roles need someone to work through steps and problems logically, something philosophy majors have been doing constantly for four years. In fact, working through steps and problems in a logical and organized way is important to ANY job at a startup. If you're able to find unique solutions to problems - you might follow the urge to venture out on your own and become an entrepreneur yourself.
Success Philosophy majors include Peter Thiel (Founder of Paypal and all-around startup guru), Carly Fiorina (Former HP CEO) and George Soros (One of the world's most successful hedge fund managers).
Foreign Language
It's all Greek to me!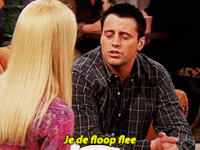 Photo Source: tumblr.com via giphy.com
Aside from using your language major to party abroad, you probably went out of your comfort zone to learn how to view the world from a new perspective. You were not only able to learn how to communicate effectively in a new language, you routinely presented your ideas and argued using that language. Compared to that, memorizing and presenting sales pitches should be a piece of cake. Plus as the economy becomes more globalized, the ability to communicate with customers and clients in their native languages becomes a vital skill.
Successful Foreign Language majors include Mary Sammons (CEO of Fred Meyer and Riteaid), Fredy Joyal (CEO of 1-800-DENTIST), and Bill Richardson (Former Governor of New Mexico).
Political Science
Knowledge is power!
Photo Source: cheezburger.com
Politics is all about studying relationships of power and influence. How do countries exert power over their people? How do people influence each other? How do countries gain or lose power and influence? Understanding how large groups of people are influenced is also vital in marketing roles, which are positions concerned with how to increase brand familiarity and acquire users (among other things). When marketing to a group of people, it's important to be cognizant of what their motivations are and why they're influenced to behave in certain ways. Plus, if you've ever interned at a political campaign you'd have a solid idea of the dedication and team mentality that go into working at a startup.
Successful Political Science majors include Richard Anderson (CEO of Delta Air Lines), Larry Fink (CEO of BlackRock), and Fareed Zakaria (author, journalist, and TV host).
As you can see, liberal arts majors come away from their college experiences with real, marketable skills that could be useful to many different high-growth companies.
The key is recognizing where the skills learned in your major intersect with the responsibilities of the job you're applying for. If you're an English major and you're applying for a copy-writing job, make sure to emphasize your writing background. If you're a Psych major applying for a sales position, don't be afraid to demonstrate your understanding of persuasion.
It's also important to remember that even though a lot of emphasis is put on what you majored in, it doesn't need to define you. You have the ability to constantly learn, adapt, and improve based on where you see your career going long-term. We've met History majors who are more analytical than engineers and Physics majors who are better writers than those who studied English. While what you studied can definitely help you get the job you want, you're more than just the major you picked in college.
If you need help talking about what you're great at, Planted offers career coaching that can guide you throughout the job seeking process. Sign-up in seconds and let us take the work out of finding a job.