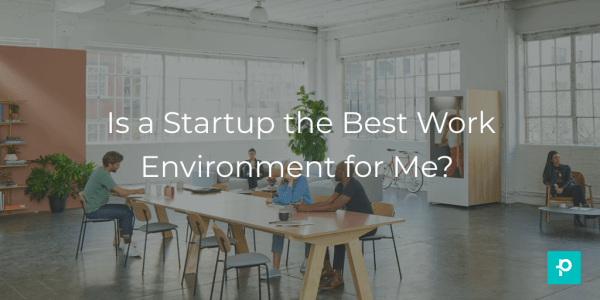 When you hear the word startup, you probably picture free lunches, beer fridges, in-office yoga classes, and BYOD (Bring Your Own Dog). Sure, awesome and unusual benefits are common parts of the culture, but they're not the only things you should focus on when deciding to take the plunge into a startup. Before you buy yourself that new pair of yoga pants, learn the pros and cons of working in a startup environment.
Can you take the risk?
When you have student loans to repay and a desire to not live in your parents' basement forever, you might reconsider joining a startup that may or may not be in business one year from now. According to CB Insights, a tech startup that crunches private company data — like funding rounds, competitors in a given industry, etc. — and charges for access to that data, as many as 70 percent of upstart tech companies fail. Ouch.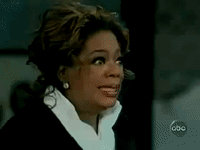 Via Giphy.
However, there are a great many rewards that come with working at a startup. From expedited growth opportunities to working alongside the executive team, a startup can be your ticket to rising up the ladder much more quickly than you'd be able to do at a large corporation. Even if your company doesn't get its next round of funding and shrivels up like a raisin, you can always take the skills you've learned with you to your next opportunity.
Are you ready to hustle — all day, every day?
At a startup, everyone is expected to pitch in as needed. You might see the VP of Technology leading a company meeting one day and stocking the M&M dispenser the next. In other words, roles are open and flexible, and startup employees are not only expected to wear multiple hats, they're the type of people who want to help out just because. If you're also the kind of person who hates going through the mindless daily grind, a startup could be just what you need to stave off boredom—as long as you don't mind rolling up your sleeves and trying new things.
On the flip side, startup life can mean long hours, especially in the weeks and months leading up to a big product launch or major event. If you can't imagine working outside the 9-5, it might not be for you.
How important is work flexibility to you?
Sure, there are the 40+ hour weeks, but there's also a good chance that your company will offer flexibility with things like working from home, casual dress code (leggings + sneakers for the win), and adjusted work schedules when you need them. NYC-based DigitalOcean even boasts Slipper Fridays, which is pretty much the greatest thing ever.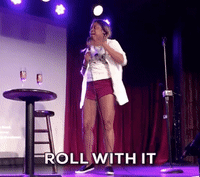 Via giphy
Can you vibe with the startup lifestyle?
On the one hand, startup culture is mission-driven and full of heart, a kind of utopia where tight-knit teams bond over shared goals, late nights, and a love of Mario Kart.
On the other hand, there's a sink-or-swim mentality that some people just can't stomach. When there's a boatload of work to do and the stakes are high, you either rise to the occasion and figure sh*t out, or let stress get the best of you and, well, sink.
Are you willing to take a pay cut for the chance at feeling more fulfilled?
CBInsights noted that less than one percent of startups reach $1B+ unicorn status. Many of the other 99 percent are working with tight budgets and uncertainty, which sometimes translates to lower salaries than you'd find at the big corporations. But we've seen startups offer things like stock options and full healthcare benefits. It varies by company, so it's up to you to do the research beforehand or to ask that information during the interview process.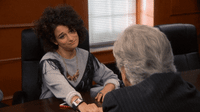 Via giphy
Think a startup might be the right fit for you? Join Planted and we can help you find the right opportunity. Who knows, it might even come with a pair of free slippers.