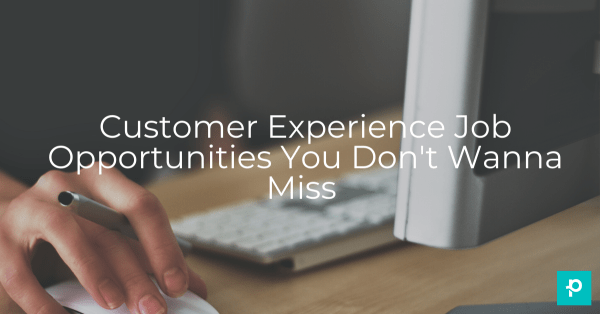 Last updated 9/23/2020
Calling all CX gurus! Looking for your next big opportunity to work directly with customers? Are you excited to serve as a voice for your company and become a pro in products, platforms and people? In that case, these hot openings in Customer Experience are a must-see. From San Francisco to Boston and NYC, here are our top CX openings available on Planted right now.

About Teachable
Teachable believes that everything is well .... teachable! Whether your expertise is pottery, liquid hydraulics, underwater basket-weaving or e-commerce, if you're looking to share your knowledge with others, Teachable is the place to do it. Used by hobbyists, professors, solopreneurs and growing enterprises, Teachable is an online platform where anyone can build and sell instructional courses online. Getting set up on Teachable is easy, so that within just a few clicks you can create a personalized online school to share with your students. 
About Their Position
Remote Customer Care Support Agent (Las Vegas, NV) — Apply Now
As teachers everywhere take their traditional classes online, the team at Teachable is ramping up their capabilities exponentially and looking for a Las Vegas-based Customer Care Support Agent to join their team and help guide their path to success. In this position, you'll have the opportunity to deliver solutions to Creators and their students by email while meeting or exceeding individual and team productivity and quality goals. The ideal candidate for this position has at least 1 year of experience in a metrics-based CX role along with excellent communication skills and the ability to excel in a data-driven environment. If you're curious about what it takes to work with this awesome team, click the link below to check out the full details of the position here.

About Brilliant Earth
Founded in 2005 by classmates at Stanford, Brilliant Earth is the global leader in beautiful, timeless, ethically-sourced jewelry. They follow the principle of "luxury with a conscience" by sourcing conflict-free diamonds and jewels, all in the hopes of cultivating a more transparent, sustainable, and compassionate jewelry industry. Not only are they committed to sustainability, but community impact; donating 5% of net profits to build brighter futures in mining communities. 
About their positions
Customer Experience Assistant - Sales (Washington, DC) — Apply Now!
As they work to make an impact in the world of ethically-sourced jewelry, Brilliant Earth is looking for a bright, passionate individual to join their teams as a Customer Experience Assistant (Sales). In this position, you'll have the opportunity to manage, maintain, and close inbound sales at a high-volume capacity while creating memorable experiences for Brilliant Earth's customers. The ideal candidate for this opening is a natural problem-solver and seller with experience working in an e-commerce or retail environment. If this sounds like your next big gig, hurry over to Planted to peruse the details and submit your application.
Just hit the Apply Now links above to apply to any of the positions we mentioned here! Each Planted partner we've featured is looking to hire quickly, so if you're interested, make sure to submit your application right away to secure your chance to work with one of these high-growth companies. If you didn't fall in love with any of the positions above, no worries! We're adding new opportunities to the platform all the time, so make sure to sign up to check out all of your potential job matches on Planted now.