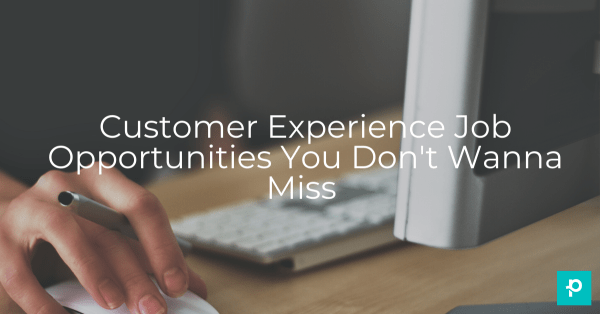 Calling all CX gurus! Looking for your next big opportunity to work directly with customers? Are you excited to serve as a voice for your company and become a pro in products, platforms and people? In that case, these hot openings in Customer Experience are a must-see. From San Francisco to Boston and NYC, here are our top CX openings available on Planted right now.

About Mirror
Don't mistake Mirror for just another home workout plan. Mirror was founded in 2016 by former professional ballerina, entrepreneur, and fitness guru Brynn Putnam. When you work out with Mirror, you're bringing a tailored personal training experience right into your living room (basement, bedroom, wherever.) With a data-backed model that delivers better results than a boutique fitness workout, Mirror is replacing your clunky elliptical bike and delivering the at-home training of the future.
About their positions
Member Experience Support Associate (New York, NY) — Apply Now
Right now, Mirror is looking for an empathetic, positive Member Experience Support Associate to communicate with Members via phone, email, chat, and/or social media, helping Members understand the full value of the Mirror and how it integrates into their lives. You don't need to be a fitness buff, but you should be fired up about building technology that's changing how people sweat! Head over to Planted to get the rest of the details and see what it takes to work at Mirror!
Member Experience Technical Associate (New York, NY) — Apply Now
Right now, Mirror is looking for great listeners, communicators, and problem-solvers to join their team as a Member Experience Technical Associate. In this role, you'll become a product expert, communicating with Members via phone, email, chat, and/or social media to deliver excellent service, resolve their issues, and answer any product-related questions. Head over to Planted to secure your chance to work with this growing fitness-tech company in NYC! 
About Brilliant Earth
Founded in 2005 by classmates at Stanford, Brilliant Earth is the global leader in beautiful, timeless, ethically-sourced jewelry. They follow the principle of "luxury with a conscience" by sourcing conflict-free diamonds and jewels, all in the hopes of cultivating a more transparent, sustainable, and compassionate jewelry industry. Not only are they committed to sustainability, but community impact; donating 5% of net profits to build brighter futures in mining communities. 
About their positions
Customer Experience Assistant - Sales (Boston, MA) — Apply Now
As they work to make an impact in the world of ethically-sourced jewelry, Brilliant Earth is looking for a bright, passionate individual to join their Boston-based team as a Customer Experience Assistant (Sales). In this position, you'll have the opportunity to manage, maintain, and close inbound sales at a high-volume capacity while creating memorable experiences for Brilliant Earth's customers. The ideal candidate for this opening is a natural problem-solver and seller with experience working in an e-commerce or retail environment. If this sounds like your next big gig, hurry over to Planted to peruse the details and submit your application.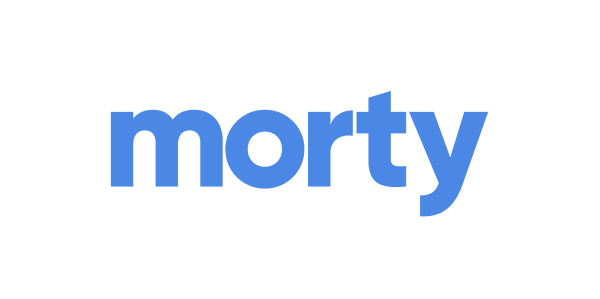 About Morty
Morty is the world's first fully digital, automated mortgage marketplace. They're on a mission to revolutionize the outdated mortgage industry by letting people shop, compare, and close any mortgage option from any lender, completely online. Purchasing a home is the largest, most important financial transaction of many people's lives, so Morty believes that getting a mortgage should be just as simple, modern, and transparent as buying anything else online.
About their position
Loan Processing Associate (New York, NY) — Apply Now
As Morty scales up their online operations and begins servicing more users, they're looking for a resourceful, self-sufficient Loan Processing Associate to join their NYC-based team. In this position, you'll have the opportunity to manage a pipeline of loans, making sure each loan gets to the closing table, manage the relationship with partners and service providers, and anticipate problems along the way. The ideal candidate for this position is a results-driven communicator with 2 years of experience in mortgage, lending, or financial services. Head to this link now to submit your application on Planted!

About Tire Agent 
Tire Agent is reimagining the way we shop for tires. Their e-commerce shop provides a seamless, cost-effective experience with perks thrown in. When you make a purchase with Tire Agent, at-home and on-site installation is included, guaranteeing customers a premium service at a budget price. They pride themselves on providing an easy ordering process, seamless delivery and installation, and top-notch customer service. 
About their position
Customer Experience Specialist (New York, NY) — Apply Now 
As one of the fastest-growing startups in their industry, Tire Agent is looking for dedicated Customer Experience Specialist with a 'no-task-too-small' mindset to skyrocket growth through this season of expansion. When you work with Tire Agent, you'll have the opportunity to jump in on the ground floor and cut your teeth with a disruptive e-commerce powerhouse as they make major strides. Check out this opportunity and head over to Planted to apply before it's gone! 
Just hit the Apply Now links above to apply to any of the positions we mentioned here! Each Planted partner we've featured is looking to hire quickly, so if you're interested, make sure to submit your application right away to secure your chance to work with one of these high-growth companies. If you didn't fall in love with any of the positions above, no worries! We're adding new opportunities to the platform all the time, so make sure to sign up to check out all of your potential job matches on Planted now.