Ho ho ho! Merry Employment to all! You may laugh but we really do believe in Startup Santa. Job seekers often ask us "when is the best time to look for a new job?" For startups, there's no easy hiring timeline. Startups realize they need folks only when they actually need them, and by then they REALLY need them. For millennials trying to get into the hottest startups, the holidays are the perfect time to get hired and start adding value. Once you help a startup through the crazy holidays, you'll be a seasoned pro by January 1st. Here's why the holidays are a great time to snag your dream job:
1. Other Candidates Are Being Lazy!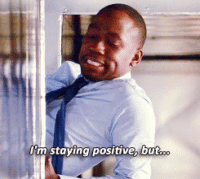 Photo Source: Giphy
The holidays are a time for being with family. Travelling to see grandparents and uncles and second half-step-cousins three times removed. It's a time to stuff your face with turkey, eat pie, and veg out while watching football/cheesy holiday themed car commericals. That's exactly why now's the perfect time to act! Other job seekers - your competition - are taking it easy for the holidays. They're planning to relax for a month and then spruce up their resume for a new year job search. If you move now, you can beat the New Year's rush.
Many experts will tell you that the summer and the holidays are generally a slow time for hiring. And they are generally right… when talking about larger Fortune 1000 companies. Many hiring managers at larger, more established companies tend to take off for large chunks of the holiday season. Not as true at early-stage startups where growing the company is the main mission. On the other hand, many startups can't wait until the New Year and would be happy to make some all-star hires in December. Why? Because...
2. Startups Have a Lot on Their Plates!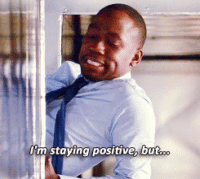 Photo Source: THATS-ALLIWROTE.TUMBLR.COM via Giphy
Whether a startup's still in proof of concept or it just raised a brand new round of funding, if a company is in the ecommerce space, then the holidays can potentially make or break the business. According to kissmetrics, the holiday season generally means increase in ad impression of 50%, click-through rate increases of 100%, direct traffic increases of 150%, and average order value growth of 30%. Additionally, consumers are expected to spend 14% more while holiday shopping this year, when compared to 2014. All of this means that startups can, and should, expect to sell more. The catch is that startups have to prepare wisely for the extra traffic and sales - it doesn't just happen! They need to have the right infrastructure and they need to build up their teams to handle all that demand. Which leads to our next point...
3. There Is An Open Spot Just For You!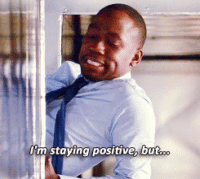 Photo Source: legomovie.tumblr.com via Giphy
As startups aim to dominate during the holidays, they need to beef up (turkey up?) several areas of their business. Here are a few areas where openings are pretty much guaranteed:


Marketing: People want to buy things during the holidays but they'll have trouble buying something that is not marketed effectively toward them. Startups, especially earlier stage ones, are probably looking for email marketers, SEM experts and social media advertisers right now.


Customer Service: Assuming the startup pushes enough product, the customer service department will have their work cut out for them. A smart startup realizes that customer service is the backbone of the customer's experience and is key to retention and loyalty. Therefore, smart startups will be building their customer service teams with stellar talent this holiday season.


Sales: When considering startups that sell a service to other companies, year end sales are crucial. While it's obvious that a startup selling corporate gifting solutions has an obvious holiday advantage, startups selling HR software or other B2B services have a huge opportunity as well. Many large companies (i.e. prospects) are approaching the ends of their fiscal year. This means that startups have to sell sell sell! They need to meet their year end quotas and close all those deals that have been dragging along. But they also need to take advantage of the fact that some of their prospects and clients might have left over money at the end of the year that will disappear in the new year. Rather than let that money vanish, a clever sales team can help a client spend that extra cash.
---
As you think about what to get everyone for the holidays this year, think about giving yourself the gift of a dream job. Luckily, while you're getting ahead of the job race, your competition will likely be spending the next few weeks in a food coma.
The fact of the matter is, many startups need people like you this second. Starting the job search while the calendar still says 2015 would give you a distinct advantage. As for some hiring managers taking vacation? By applying in December you're pretty much guaranteeing your resume is the first one they look at come the New Year. And what's better than being on top?
If you're feeling the holiday job searching spirit, sign-up on Planted. We're making a list and checking it twice to find jobs that you'll find very nice!
---
Nick Alexander is a marketer, tech enthusiast and a Planted success story enjoying his new life in the tech startup world. Prior to that, he studied Marketing, Entrepreneurship and Sociology at the College of William and Mary and then spent a few years at a boutique consulting firm. In his spare time, he enjoys rock climbing, cooking, and feeding his dog cheese.