Welcome to New York, where competition is tough (and so are the people). If you're trying to land a hot startup job here, knowing the NYC tech scene is crucial. Not only is it important to get out there and meet the right people, but there's also a ton to be gained from staying up to date on NYC startup news and local developments.
We've pulled together the best NYC startup resources that you need to know about. Check them out below and get cracking on breaking into the startup scene!
Tech Newsletters & Startup Events
"But I get too much email already," you protest softly to yourself. Well, we think that's the wrong way to look at it. These newsletters will keep you up to date on the most important startup news and events happening near you. In the cases of these great tech newsletters, the info you'll get just from skimming through on your lunch break is definitely worth an extra notification a week.
GARY'S GUIDE
If there's a tech event going on somewhere in NYC, chances are, it's on Gary's Guide. Skill-building workshops. Pitch events. Job fairs. Showcases. Roundtables. Panels. Free classes. Gary's Guide is the centralized events calendar of pretty much everyone in NYC Tech, and way more dependable than waiting for the right event to float into your Facebook News Feed.
Everything is listed on the site for your skimming pleasure, but to be sure that you don't miss that awesome networking event at your dream startup, subscribe to the weekly newsletter.
STARTUP DIGEST
There's a carefully curated Startup Digest for pretty much all major (and some not so major) cities in the US. Each city has a superstar duo of dedicated curators, who carefully comb through each week's events, news and resources to deliver you the most relevant, helpful content.
Plus, you can even subscribe to topic-specific Reading Lists, like the "Startup Reading List", "Artificial Intelligence", and "Growth Hacking". Subscribe to all the topics and cities that resonate with you, and you'll be on your way to becoming a startup insider in no time.
STARTUP WEEKEND

Hungry to build something, but don't know how to code? Curious how well you'd do in a fast-paced startup with aggressive deadlines? Startup Weekend is a great way to get a taste of what it's really like to build something from scratch with a multi-talented team. Participants from all backgrounds are welcome, and you'll be matched up with folks that have skills complementary to yours. If you think you might be a great asset to a startup, prove it!
At Startup Weekend, you spend your first day networking, meeting other participants, and building a cross-functional team. The next day, you'll hear from mentors, then jump right into building. The weekend wraps up with product pitches and more networking. Not only does this give you a sense of what it's like, but it's also a great experience you can talk about when you interview--your hunger and love for startups won't be questioned for a second.
Skill-Building
Everyone needs to brush up once in a while. Some learn best online, while others absorb skills most quickly in a classroom setting. Whatever your learning style, check out these resources to get startup skills that'll land you a job.
GENERAL ASSEMBLY
If you don't know about General Assembly by now, you should. General Assembly hosts everything from free events (like our startup panels!) and one-off skill workshops, to part-time and full-time courses on marketing, analytics, product management, and web development. Because almost all of the workshop and course leaders are also currently working in tech, it's a great place to learn and absorb from industry experts.
Plus, because they host so many free events, you never know who you could run into at their next happy hour or fireside chat! Check out GA's site and subscribe to their newsletter so you can network and build valuable skills in one fell swoop.
STARTUP SALES BOOTCAMP
Sales is a complicated beast, and it can be hard to distill years of experience selling software to enterprise customers. Luckily, the good people at Startup Sales Bootcamp did just that. They've pulled together their valuable knowledge of the nitty-gritty nuances of B2B enterprise selling into a 6-email course. The best part? It's totally free, so there's literally nothing to lose.
Whether you're an aspiring tech salesperson, already hitting the phones hard as a startup SDR, or closing deals as an Account Executive, the knowledge you'll gain from Startup Sales Bootcamp's free course could be the extra boost you need to land that job, get that promotion or smash sales records.
STARTUP INSTITUTE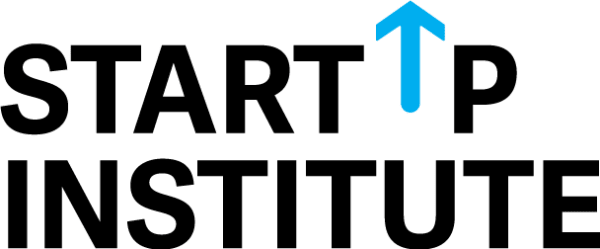 So you know what you wanna do at a startup, but you don't know how to transition. Maybe you're working in an entirely different environment and just don't know the ropes yet. Job applications aren't going anywhere, and you have a hunch that you might need a bit more help than just a resume facelift. That's where Startup Institute comes in.
Not only do they offer part-time and full-time courses to build technical and non-technical skills (after our own hearts here!), but the career support part of the full-time program is just as long as the course itself! Plus, they focus heavily on making sure that you're reflecting on your dreams and goals, and that you understand what it really means to become a startup salesperson, marketer, developer, or designer. That translates to knocking interviews out of the park!
---
These are our favorite partners-in-crime (that is, if spreading the startup love was a crime). So you've subscribed to all those tech newsletters, saved the dates for can't-miss events, and are brushing up on those resume-boosting skills, but now what? Sign up for Planted to get daily job batches full of the coolest junior, non-technical startup jobs. (We want to see you blow your interviewers away with your newfound knowledge of the startup scene!)