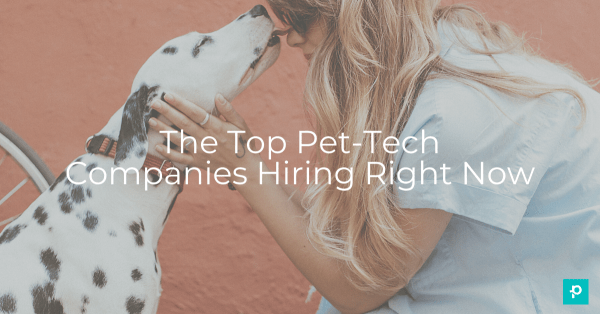 Pet owners — you know that providing the best possible care to your furry family members is a tall order — one that comes with a lot of questions. What should I be feeding my pet? Are they getting enough exercise? How do I find the best vet in my area? It's tough to know where to get started — luckily, hundreds of innovative startups have stepped up to the plate to make it all a little easier. 
A huge sector of the tech industry that's taking the spotlight this week? We're talking about pet-tech! We want to highlight some of our favorite barrier-breaking, animal-loving companies working to make life simpler for pets and the people who love them. Read on to learn more about our favorite pet-tech companies and how they got started. (And head's up — they're all hiring!)

Embark
Why We Love 'Em 
Did you know that the American Kennel Club recognizes over 195 dog breeds? That means 195 distinct genetic makeups that will dictate your dogs' behavior, health needs, and life expectancy. And that's just the purebreds! Of the millions of dog owners out there, very few can actually be certain of which breed their dog belongs to. And as it turns out, having a more complete idea of your dog's breed is vitally important to giving them a long-lasting, healthy life. That's where Embark steps in. Their dog DNA test not only gives pet parents a full breakdown of their dog's ancestry and breed, but tests for over 190 genetic health risks with reports that can be shared directly with veterinarians. 
How They Got Started 
Embark was founded in 2015 by brothers, dog lovers, and Ivy-League graduates Ryan and Adam Boyko. The Boyko brothers came together with respective backgrounds in computer science and canine genetics with the idea of building a "23andMe for dogs." As lifelong dog lovers themselves, they understood the idea that dog owners want to know everything they can about their beloved family members. Even further, they knew that providing pet owners with these powerful genetic insights would ultimately improve the quality of life for dogs everywhere — and who could argue with that? Thus, Embark was born.  
Funding 
Since 2015, Embark has raised $16.3 million in funding across 4 rounds.
Who They're Looking For 
Embark's team isn't just made up of scientists and dog people, — they're a group of hard-working professionals with a vision to enhance the quality of life for dogs and the people who love them. Right now, they're seeking new talent to join them across a number of teams in Ithaca, NY and Boston, MA.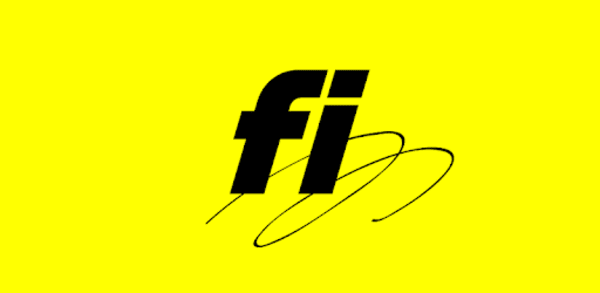 Fi
Why We Love 'Em 
Having developed the smartest dog collar for tech-loving pet owners, Fi is here to make life off-leash more intuitive than ever. With their smart collar and companion app, dog owners can monitor their dog's location via GPS, track their fitness levels, monitor walks, set up geofencing, and more. This means that dog owners who use Fi collars are never in the dark when it comes to their pet's location or activity. 
How They Got Started 
The idea for Fi was first brought to life in 2017 by co-founders Jonathan Bensamoun and Loren Kirkby. Considering that 1 in 3 dogs will go missing at some point in their life and child-free millennials (a growing cohort) think of their dogs like actual children, the demand for a first-of-its-kind, high-tech dog collar was obvious. Especially after Bensamoun's own experience struggling to track his dog Thor's routes while out with a walker. With a wealth of expertise in the consumer and hardware industries and support from top investors in pet-tech, Bensamoun and Kirkby set out to build Fi. 
Funding 
Since 2018, Fi has raised $40 million in funding across 3 rounds.
Who They're Looking For 
Having raised a $30 million funding round just weeks ago, Fi is in growth mode, and looking for talented team members and dog people to adopt their mission and join them. Right now, they're hiring across their Engineering, Operations, and Data Analytics teams in NYC. 

Good Dog
Why We Love 'Em 
Good Dog is here to help you find your new best friend. With a team of researchers, scientists, and pet lovers, they've developed the most ethical, thoughtful way to adopt a new dog. The system of pet adoption is broken, and seldom has the animal's best interest in mind. As a result, well-intentioned pet owners-to-be don't know who they can trust when it comes to finding a new family member. Good Dog is here to change all of that. Their trusted network of breeders, shelters, and rescues make it simple to connect dogs from loving homes to new owners, and they provide all of the support and guidance needed along the way. 
How They Got Started 
The idea for Good Dog came about when partners Josh Wais and Lauren McDevitt were searching for their first dog. There were a lot of questions, but their most pressing concern was how to know you're dealing with a breeder who is trustworthy — that your new dog has come from a humane environment? As it happens, the typical adoption process is pretty dicey. Dogs are in high demand, and there's no telling how many dogs on the market come from puppy mills, backyard breeders, and commercial breeding farms. Wais and McDevitt discovered a broken system with gaps, and became determined to fill them. As self-identified tech people with entrepreneurial backgrounds, these co-founders set out to build the safest, most reputable way to add a four-legged friend to your family. 
Funding 
Since 2019, Good Dog has raised $6.7 million in funding across 1 round. 
Who They're Looking For 
Good Dog was founded by people who believe that dogs are more than pets, they're members of the family, and are always looking for hardworking, talented dog lovers to join their team. Right now, they're looking to achieve major growth across several of their teams in both NYC and Salt Lake City, Utah. 

Modern Animal
Why We Love 'Em 
Modern Animal is here to make going to the vet suck a whole lot less. They're taking all of the best things about today's most innovative technology and applying them to veterinary care — thus pioneering a more modern experience, for modern pet owners. Their membership approach helps them do things a little bit differently: giving the ax to exam fees and providing a one-way ticket to better, more personalized pet care. 
How They Got Started 
When talking about the many reasons for starting Modern Animal, founder Steven Eidelman outlines an undeniable truth that many pet owners know too well: "The average clinic looks ugly, it stinks, wait times are long, the staff usually isn't friendly and the phone is ringing nonstop," While none of this matters to the animals, Eidelman knows how much it does matter to pet owners. With this in mind, Eidelman set out to build a beautiful, seamless experience that gets rid of the, 'Ugh, again!?' feeling many of us experience before taking our pets in for a check-up. Modern Animal opened its first on-site clinic in West Hollywood in April of 2020. 
Funding 
Since 2019, Modern Animal has raised $13.5 million in funding across 2 rounds. 
Who They're Looking For 
As they work to give veterinary care the high-tech treatment, Modern Animal is looking for passionate, animal-loving, tech-savvy team members to join them. Right now, they're working to expand their Clinical, Engineering, and Real Estate Development teams in Los Angeles.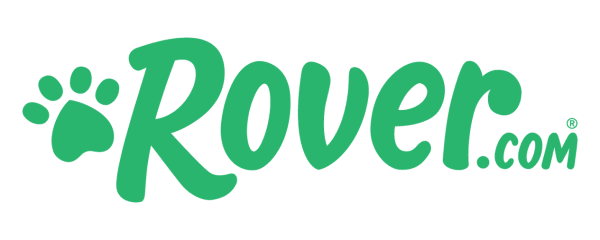 Rover
Why We Love 'Em 
We love our pets, they bring out the best in us, and we want to be with them all the time. However, as any pet parent knows, life gets in the way — there are commutes to travel, meetings to attend, and vacations to take. For all of the moments where you have to be away from your pet, but need to know they're still happy and healthy, there's Rover. Their app connects pet parents with trusted, vetted pet sitters and walkers so that no matter what you have going on, there's always someone there to make sure your pet is walked, fed, cuddled, and cared for. 
How They Got Started 
Rover was founded by then-Washington University student Philip Kimmey over the summer of 2011 (which is pretty funny to think about, considering the company was recently valued at $1.3 billion dollars.) While participating in a Startup Weekend, Kimmey was struck by venture capitalist Greg Gottesman's story of retrieving his yellow lab from the kennel after vacation with a terrible case of kennel cough. After teaming up with Gottesman and co-founder Aaron Easterly, the summer project that would kickstart Rover began to take shape. By December of 2011, Rover.com was taking on local businesses with a team of five in Seattle. Now, with pet-care services in over 10 countries, Philip Kimmey feels pretty grateful that he didn't take a part-time internship during the summer of 2011, instead.
Funding 
Since 2012, Rover has raised $310.9 million in funding across 11 rounds. 
Who They're Looking For 
The team at Rover is made up of a diverse group of folks combining a lot of heart with the power of technology to provide exceptional care and peace of mind to pet parents. As they continue to expand their mission across the globe, they're on the lookout for passionate pet people to join their Business Analytics, Customer Experience, Trust & Safety, Engineering, and People teams. 

Smalls
Why We Love 'Em 
Smalls was built for cats and cat people with the mission to make traditional pet "food" a thing of the past. They're here to preserve each one of your feline's 9 lives by cutting out the harmful carbs, grains, and chemicals often found in traditional cat food. What sets Smalls apart is their focus on creating nutritious meals that include everything that cats need, and nothing they don't — bringing cats the cleanest high-protein food with no fillers of any kind. 
How They Got Started 
Smalls was founded in 2017 by longtime friends, entrepreneurs, and foodies Matt Michaelson and Calvin Bohn. They were looking into starting a joint venture that combined their interests in tech and food, and coincidentally, had a lot of cat-owner friends. After noticing that cats (and cat owners) are practically everywhere, Michaelson and Bohn started to wonder why felines, in particular, had been left out of the then-emerging fresh pet food movement. They decided to start by making small batches of real food for friends' cats. Turns out, their test subjects couldn't get enough of this new, wholesome, and nutritious food, and Smalls was born. 
Funding 
Since 2018, Smalls has raised $9 million in funding across 5 rounds.
Who They're Looking For 
As Smalls works to provide the best of the best nutrition for cats everywhere, they're looking for passionate, high-energy animal lovers to hop onboard. Right now, they're looking for new faces to join their Marketing, Operations, and Analytics teams in NYC and Canada.  

Vetsource
Why We Love 'Em 
Meet Vetsource — built by lifelong animal scientists, pet owners, and veterinarians, they're here to provide vet clinics everywhere with the exact tools they need to run profitable businesses, deliver best-in-class care, and excel in customer experiences. Their smart, modern suite of tools are designed to help vets improve compliance, enhance client relationships, and increase revenue for thousands of practices across the US. 
How They Got Started 
Vetsource was founded in 2005 when a group of pet-loving pharmaceutical professionals recognized a major issue: predatory vet medicine websites pushing prescription pet care products without consultation. Since then, Vetsource and its team of trusted veterinary experts have worked to provide a foolproof suite of tools built for vets to promote patient-provider trust, evolve animal care, and create an overall more effective veterinary system. 
Funding 
Since 2015, Vetsource has raised $60 million in funding across 2 rounds. 
Who They're Looking For 
The team at Vetsource is passionate about pets of all kinds and have dedicated themselves to the care and support of veterinary professionals. Right now, they're looking for tech-savvy animal-lovers to adopt their mission and join their teams in Accounting, Marketing, Pharmacy, Engineering, and more. 
Whether you're determined to find that perfect career match with a pet-tech company this year or just diving back in to see what's out there, we'll be here with top career recommendations all year long! If you think you'd make a great match for any of the companies listed above, get out there with your resume and get after it! If you're looking to get an insider referral to a top, fast-growing startup, make sure to sign up for Planted now.