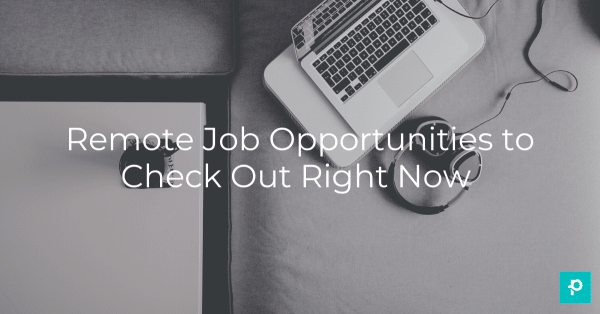 Updated July 8, 2020
In our recent blog post, we talked about the challenges that employees and companies might face as they transition to company-wide work from home policies. The reality is, as long as we have to stay indoors, jobs will continue to move online with companies opting for remote openings to replace traditional in-office opportunities. 
For example, take these Planted partner companies hiring right now! They've recently opened up some must-see positions to remote candidates, so if you're looking to join an amazing team from the comfort of your home, keep reading for the details:
About Diagnostic Robotics
Diagnostic Robotics is helping today's technology work for the healthcare of tomorrow. Their mission is centered around creating a world where clinicians, consumers, and payers have access to all of the information they need to make smarter, more cost-effective decisions about patient care. Their intuitive, user-friendly diagnostic solutions leverage artificial intelligence and smart data analysis to make this mission a reality.
About their position
As Diagnostic Robotics continues to expand globally, they're looking for an experienced executive to with a strong track record of success to join their team as a Sales Director and lead their next stage of growth in the US market. In this position, you'll have the opportunity to work from home while upholding revenue performance standards and leading the US business to overachievement on defined goals. The ideal candidate for this position has more than 5 years of experience in healthcare sales, a deep understanding of health-tech and payer companies, and previous experience hiring, managing, and building teams. To see if you're a fit for this revolutionary player in diagnostic tech, make sure to check out the details on Planted here.

About Zola
In 2013, Zola co-founders Shan-Lyn Ma and Nobu Nakaguchi spent nearly every weekend attending a wedding. Despite the joy of being invited, they were buried under outdated, impersonal wedding registries and invitations that didn't do their friends' love stories justice. They were left feeling uninspired and flooded with their own memories of cumbersome wedding planning. So, with their backgrounds in tech, product design, and merchandising, they joined forces with Kevin Ryan of Gilt Groupe to reinvent and revive the wedding planning and registry experience. 
About their position
At the core of Zola's mission is their people, and as they position themselves for growth in 2020, they're looking to add a Remote Vendor Onboarding Coordinator to their team! In this position, you'll have the opportunity to provide vendor support while helping to grow the number of active wedding vendors on the platform. The ideal candidate should have some degree of experience in customer service, sales, retail, or hospitality with a friendly, upbeat communication style and an ability to learn quickly. If you think you'll make a great addition to the team at Zola, head over to Planted to check out the details and submit your application.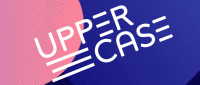 About Uppercase
Based New York City, Uppercase is an e-commerce agency and software shop for growing businesses. They're a data-driven company founded by Ex-Googlers and Facebookers and made up of practiced growth advisors working to provide top-of-line strategies and campaigns for Facebook, Instagram, and Shopify. Above all, Uppercase is committed to building a catalyst and enabling growing businesses to scale their operations with smarter software solutions.
About their position
Uppercase is looking for a passionate and experienced B2B marketing professional to join their fast-paced team as a Facebook Marketing Strategist. As they start to achieve major momentum in growth, Uppercase is looking for a talented, enthusiastic, and experienced marketing strategist to manage their paid presence on both Instagram and Facebook. The ideal candidate for this position should have at least three years of experience in paid social advertising and a lot of enthusiasm about building a growing company from the ground up! To learn more about Uppercase and submit your application, head over to Planted with this link ASAP!