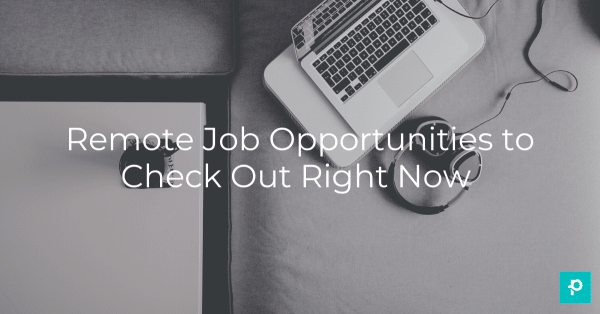 Updated November 17, 2020
In our recent blog post, we talked about the challenges that employees and companies might face as they transition to company-wide work from home policies. The reality is, as long as we have to stay indoors, jobs will continue to move online with companies opting for remote openings to replace traditional in-office opportunities. 
For example, take these Planted partner companies hiring right now! They've recently opened up some must-see positions to remote candidates, so if you're looking to join an amazing team from the comfort of your home, keep reading for the details:

About Bear Mattress
Bear Mattress is a direct-to-consumer e-commerce brand providing the best in sleep and wellness products, from mattresses and bed frames to pillows and weighted blankets. Not only have they been ranked the #1 fastest growing company in New York, they work constantly to help people sleep better, recover faster, and improve athletic performance.
About their position
Affiliate Marketing Manager (Remote) — Apply Now
Bear Mattress' network of publisher and influencer partners needs a steady hand to manage strategy, relationships, and campaign management, so they're looking for an Affiliate Marketing Manager to hop onboard their team remotely. In this position, you'll have the opportunity to delve into project management, strategy, relationship management, and performance by owning all performance-based marketing campaigns for Bear. The ideal candidate has at least 5 years of experience in direct-response and affiliate marketing with a product-focused e-commerce company and proficiency with 3rd-party tools like Shareasale, Impact Radius, and Skimlinks. Think you've got what it takes to jump into a career at Bear Mattress? Hit this link to get all of the details and apply on Planted now.

About Teachable
Teachable believes that everything is well .... teachable! Whether your expertise is pottery, liquid hydraulics, underwater basket-weaving or e-commerce, if you're looking to share your knowledge with others, Teachable is the place to do it. Used by hobbyists, professors, solopreneurs and growing enterprises, Teachable is an online platform where anyone can build and sell instructional courses online. Getting set up on Teachable is easy, so that within just a few clicks you can create a personalized online school to share with your students. 
About their position
Remote Customer Care Support Agent (MDT/PST Time Zones) — Apply Now
As teachers everywhere take their traditional classes online, the team at Teachable is ramping up their capabilities exponentially and looking for a Las Vegas-based Customer Care Support Agent to join their team and help guide their path to success. In this position, you'll have the opportunity to deliver solutions to Creators and their students by email while meeting or exceeding individual and team productivity and quality goals. The ideal candidate for this position has at least 1 year of experience in a metrics-based CX role along with excellent communication skills and the ability to excel in a data-driven environment. If you're curious about what it takes to work with this awesome team, click the link below to check out the full details of the position here.



About SiteCompli
Meet SiteCompli, their platform helps real estate owners, property managers, and financial institutions find a quicker, smoother road to compliance when it comes to the properties they own and build. Their unique technology continuously aggregates, analyzes, and sends alerts on compliance data from various New York City government agencies to ensure properties are always up-to-par with local laws. This ultimately saves time, money, and allows property managers to focus on solving problems instead of identifying them.
About their position
Account Executive (East Coast - Remote) —  Apply Now
SiteCompli is growing rapidly and looking for an East Coast-based Account Executive to join their team remotely. In this position, you'll have the opportunity to prospect and close deals while working leads provided by the demand generation team. The ideal Account Executive is data-driven about sales, passionate about prospecting and closing pipeline, and excited to help potential customers run more efficient property teams. If you're ready to take a shot towards a career at SiteCompli, head over to Planted now to check out the rest of the requirements and make sure to submit your application ASAP!