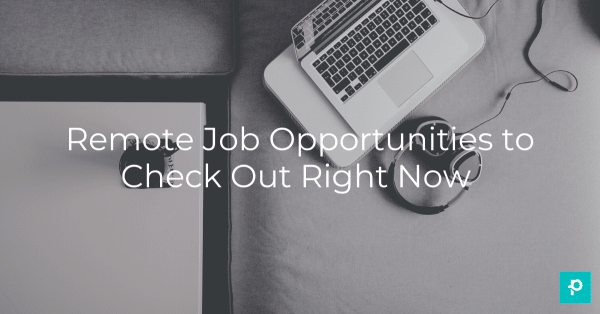 Updated May 13, 2020
In our recent blog post, we talked about the challenges that employees and companies might face as they transition to company-wide work from home policies. The reality is, as long as we have to stay indoors, jobs will continue to move online with companies opting for remote openings to replace traditional in-office opportunities. 
For example, take these Planted partner companies hiring right now! They've recently opened up some must-see positions to remote candidates, so if you're looking to join an amazing team from the comfort of your home, keep reading for the details:
About Government Business Results
Based in San Francisco, GBR is a woman-owned & operated marketing firm that specializes in delivering meaningful growth to government-based agencies and organizations. With 100 years of combined industry experience, the team at GBR works with Fortune 1000 technology firms to help them grow their businesses in the public sector market (government, education and healthcare).
About their position
As they approach their 10th year in business, they're looking to help even more firms grow in the public sector market and are looking for an experienced, remote marketing manager to join their team. The B2B/B2G Marketing Manager will have the opportunity to connect with GBR's target audience through content and messaging as well as plan, manage, and execute marketing events and more! They're looking for someone with 5+ years of experience with marketing tech or B2B marketing as well as a background in campaign development, government, healthcare, or education. If you think this sounds like a great fit, hit this link to submit your application on Planted now.
About SendSafely
Based New York City, SendSafely is an end-to-end encryption platform for modern businesses. With technology originating from the Research Labs at Gotham Digital Science, SendSafely is trusted widely by their customers and partners to ensure the safest possible transmission of encrypted sensitive information. Everything they do comes down to security and privacy because in a digital world, there's no such thing as having too much peace of mind when it comes to your data and personal information.
About their position
As they work to maintain excellent relationships with their Enterprise customers, they're looking to hire a new Customer Success Associate with a passion for working with new clients and an interest in security and privacy. In this role, you'll have the opportunity to maintain regular correspondence with new and existing customers, offer guidance and training, and play a critical role in relaying and implementing customer feedback. SendSafely is looking for someone with at least 6 months of experience in a customer-facing role with an emphasis in marketing, SaaS business models, or Sales Development. If you think you've got what it takes, head over to Planted to browse the details and submit your application!