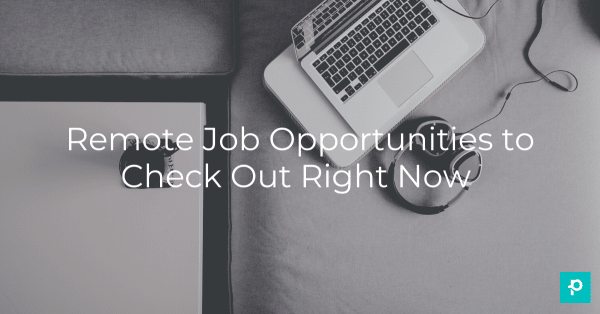 In our recent blog post, we talked about the challenges that employees and companies might face as they transition to company-wide work from home policies. The reality is, as long as we have to stay indoors, jobs will continue to move online with companies opting for remote openings to replace traditional in-office opportunities. 
For example, take these Planted partner companies hiring right now! They've recently opened up some must-see positions to remote candidates, so if you're looking to join an amazing team from the comfort of your home, keep reading for the details:
About Goalbook
Based in San Mateo, California and co-founded in 2011 by Daniel Jhin Yoo and Justin Su, Goalbook has figured out what teachers have always known — that no two students learn the same. They've created a collaboration platform to help teachers bring research-based best practices into the classroom, so each student is given the individual attention and instruction they need to succeed. Goalbook has student success at top-of-mind, so they've created a network of students, teachers, and parents to bring everyone in the loop and facilitate the best learning outcomes for each student.
About their positions
This is also not your typical Sales role, as Goalbook's Sales & Partnerships team operates without quotas; they're focused on quality rather than quantity. This position is also focused on collaboration rather than competition. You'll be expected to support Partnerships & Customer Success teams by driving operational excellence, gathering and analyzing data, and increasing sales & retention numbers. Ideal candidates have 2+ years of experience as a Salesforce admin with experience in sales, customer success, or business operations. Head over to Planted to check out the rest of the details and submit your application! 
District Partnerships, Northeast
In this position, you'll work closely with district and school leaders to plan effective implementations and conduct training, work to qualify district leads via sales development, manage pipelines, and close deals with district partners across the northeastern United States. Ideal candidates for this position have at least 2 years in both education sales and teaching, an entrepreneurial spirit as well as excellent interpersonal and persuasion skills. Head over to Planted now to see if Goalbook is a fit and submit your application! 
About Teachable
What's your expertise? Pottery, liquid hydraulics, underwater basket-weaving, e-commerce? Whatever it is, if you're looking to share your knowledge with others, Teachable is the place to do it. Used by hobbyists, professors, solopreneurs and growing enterprises, Teachable is an online platform where anyone can build and sell instructional courses online. Getting set up on Teachable is easy, so that within just a few clicks you can create a personalized online school to share with your students. 
About their position
This unique position with Teachable's Customer Care Team is available both remotely and out of their Durham, North Carolina office with flexibility to work from home. As a Customer Care Support Agent at Teachable, you'll have the opportunity to support the platform's network of creators, many of whom are using an online learning platform and moving their content online for the first time. Ideal candidates for this position have at least one year of experience in a customer service-oriented role, are highly self-aware and data-driven with excellent verbal and written communication skills. If this sounds like you, head over to Planted and submit your application while this position is still open! 
About Segovia
Based across the US, the UK, and East Africa, Segovia is a financial tech company simplifying frontier market management. With modern API, scalable architecture, advanced security and 24/7 support, Segovia is making it easy for organizations to pay anyone, anytime, anywhere in the emerging markets. Having recently joined the Crown Agents Bank Group, they help nonprofits provide assistance to the impoverished, agriculture firms pay farmers for crops, gig economy startups pay employees, and more. 
About their position
As they continue expanding their global efforts and elevating their goals, Segovia is looking for dedicated team members who share their mission and align with their values. As a Deployment Manager, you'll have the opportunity to spend time with customers, helping them understand and utilize the Segovia payment portal, manage projects for a wide variety of stakeholders, act as the internal voice for customers, and more. The ideal candidate has at least 3 years of experience as a product manager, sales engineer, or integration engineer with keen listening skills and an empathetic disposition. If you think you've got what it takes, head over to Planted to browse the details and submit your application!