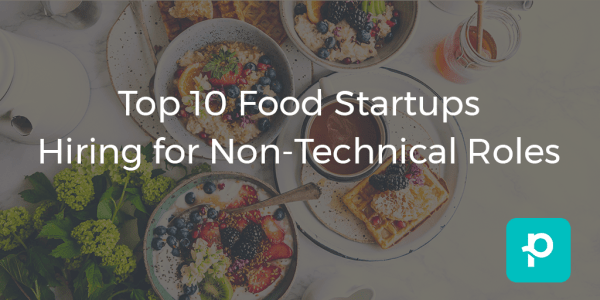 Startups are a foodie's dream: a chance to dive deep into your passions, get to know a slew of trendy comrades and do really cool work. While Silicon Valley and giants like Google and Apple have put tech startups on the map, there's no need to be a techie to land your dream job as a young entrepreneur on the rise. If you've got a knack for networking, helping others live a healthy lifestyle or transferrable skills, then these roles will be right up your alley! Dust off your CV and browse the list of food heaven opportunities below: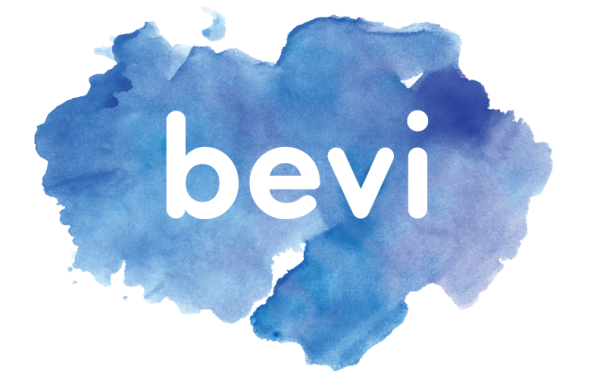 Bevi - Water with a twist
Why they're hot : With the rise of social entrepreneurship, it's easy to see why Bevi is hitting it out of the park: their internet-connected water coolers are on a mission to do away with harmful bottling practices (like plastic) and provide easy access to clean water. Their delicious flavors range from refreshing blueberry cucumber to sparkling 0 cal raspberry water, all with the touch of a button. Bevi 's eco-friendly mission is great for any conscious-driven self-starters who really want to change the world while doing work that sparks the soul.
The brains : Friends Sean Grundy, Eliza Becton, and Frank Lee joined forces in 2013 after learning about the harmful effects of water bottles on the Pacific Garbage Patch and our planet.
Who They're Looking For: Business Development Managers, Sales Reps, Product Managers

SnackNation - Keeping employees well-fed
Why they're hot : Ever check the clock, hear your stomach grumbling, and go in search of a quick bite? If creating a positive work culture is high on your list of to-dos then give this modern day leader a look. Instead of reaching for a sugar-laden candy bar or air-filled option, SnackNation makes it easy for offices to pack healthy and money-saving eats to keep employees energized throughout the work day. Each box comes packed with a quick and easy display case, with a variety of yummy edibles: from jerky, to dried fruit and nuts, to popchips and grab-and-go squeeze packs. A healthy plus? Every snack box sold helps donate 10 meals to combat hunger relief. Talk about top notch delivery!
The brains : Co-founded by CEO Sean Kelly and CMO Andy Mackensen in 2014 to make "healthy food more convenient than junk food".
Who They're Looking For: Account Executives, Customer Success Managers, Sales Development Reps

Food52 - The go-to destination for food lovers
Why they're hot : Swipe through Food52 's social media platforms and you'll be in for a mouthwatering delight. This little powerhouse stays true to its roots: they're all about bringing love, family, and connection to the kitchen. 3 years after inception, the James Beard Foundation awarded Food52 publication of the year, rooting them as a mainstay of New York City's food community, and their healthy appetite for food specialists and cooking mavens is still growing!
The brains : New York Times food writers and entrepreneurs Amanda Hesser and Merrill Stubbs co-founded Food52 in 2009
Who They're Looking For: Email Marketing Managers, Account Managers, Staff Writers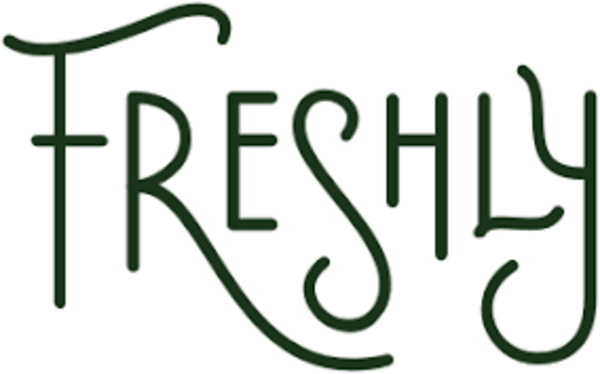 Freshly - Nutrition made fresh
Why they're hot : How would you like to have a personal chef right in your own home? With Freshly , you can. Work-life balance may seem like an elusive concept if you're clocking 9 and 10 hour days during exciting projects and important ventures, so Freshly is making it easy for millennials like us to have star quality food ready for us at home. Freshly focuses on delivering healthy, convenient and 100% all-natural meals for less stress and more joy. Want to be part of a sustainable food startup? Freshly is currently hiring in Phoenix and New York!
The brains : CEO Michael Wystrach moved to New York and opened shop with co-founder Carter Comstock in 2012
Who They're Looking For: Search Engine Marketing Managers, Human Resources Managers, Customer Experience Webchatters

Copia - Making it easy to give back and fight hunger
Why they're hot : According the Atlantic's recent 2016 piece " Why Americans Lead the World in Food Waste ," Americans waste 60 million tons annually, roughly $160 billion, of food. With their app and user-friendly online platform, Copia is making it easier for us to donate food -- helping Americans save money and pave a new way to provide for communities in need. We love the social impact Copia is making through partnerships with companies of all types, from big known brands like Slack and the San Francisco Giants to local organizations and nonprofits! Dig it too? Check their page to join them in the fight.
The brains : Pakistani-born Komal Ahmad launched Copia in 2011 as CEO and Founder to lead the charge in solving world hunger
Who They're Looking For: Executive Assistants, Office Managers, Business Development "City Launchers"

Boxed - Bulk-shopping made seamless
Why they're hot : For big-city dwellers, stocking everyday household items may seem like a non-option: anyone who's ridden the New York City subway knows the challenges of trying to lug a week's worth of supplies just as much as Los Angelenos dread the thought of getting stuck in traffic because there's no more toilet paper. Well, friends, Boxed is tackling all of those grocery shopping challenges with their online platform! They're not just big on keeping your home stocked, they also maximize on their company culture with team building events, wedding reimbursements, and employee stock options. Here, you definitely get the bulk of your gains!
The brains : 2013 was the year of the box: Chieh Huang, Jared Yaman, Christopher Cheung, and William Fong founded the online and mobile retailer in Edison, New Jersey
Who They're Looking For: Associate Marketing Designers, Part Time Customer Service Agents, B2B Sales Associates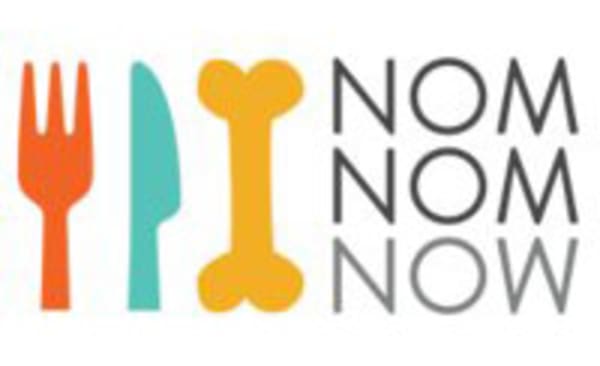 NomNomNow - For a man (& woman's) best friend
Why they're hot : It's not just employees and on-the-go professionals who are getting the red carpet treatment in startups: Fido is too! On their site, NomNomNow lets you gush about your dog, and follow up with delicious, fresh-made meals that will keep your pet living longer, healthier, and stronger for years to come. This innovative team also donates 1% to KetoPet Sanctuary, a nonprofit helping dogs with cancer and their families. If you've got a soft spot for a furry friend, consider joining the team at NomNomNow.
The brains : The four-person team, comprising of Zach Philips, Alex Jarrell, Nate Phillips, and Wenzhe Gao, founded NomNomNow in 2015 with a mission to serve pets with optimal nutrition
Who They're Looking For: Operations Associates, Customer Support Specialists, Commercial Kitchen Managers

Red Rabbit - Jazzing up school lunches
Why they're hot : Boring school lunches can now be a thing of the past with this 2013 NYC Small Business of the year. Red Rabbit is empowering the next generation of thought leaders, thinkers, and teachers with made-from-scratch meals and community garden spaces. Each meal is made with love in Red Rabbit's Harlem kitchen and hand delivered to over 150 schools throughout the city of New York. This B-corp takes both nutrition and their mission seriously: in addition to providing healthy meals for kids, they also practice sustainability through their waste management and reusable dishware.
The brains : Wall Street Trader, Rhys Powell, hung up his Finance expertise for a career helping kids in 2005
Who They're Looking For: Communications Managers, Operations Managers

Local Bushel - Ingredients sourced at the ground-level
Why they're hot : Without farms and local markets, our biggest food dreams wouldn't even be possible today. Local Bushel is taking farm-to-table to a new level: they partner with small to medium farms to deliver seasonal ingredients straight to a restaurant's backdoor. Instead of worrying about travel, Local Bushel makes it easy for food enthusiasts to source local produce within a 250 mile radius. It's like a farmer's market to-go!
The brains : Yusha Hu drives the helm at Local Bushel, founded in 2014
Who They're Looking For: Sales Executive, Financial Analyst Interns, Sales Coordinators

Forkable - Let lunch come to you
Why they're hot : Catering for odd some of 50-100 people is no longer a headache with the help of Forkable , a smart ordering platform that allows colleagues to add in their preferences and rate their meals for future orders. Forkable takes into account diet restrictions, eliminating one more barrier between office lunches and well-fed employees. When it's time for lunch, Forkable delivers their hand-picked options, right on time!
The brains : Co-founders Joseph Kumph and Nick Naczinski put their heads together to found the lunch delivery service in 2013
Who They're Looking For: Operations Associates, Social Media Gurus, Restaurant Scouts/Content Editors
No matter where you reside in the US of A, food startups are shaking up the industry and making way for a new generation of restaurateurs, retailers and social media editors. Your skills as a people person, big-time planner, or general food lover are needed at a number of up and coming ventures, like the ones above. Ready to make the leap into farm fresh paradise?
Sign-up for Planted to get up to date tips and advice on how to make your startup dreams come true!
Dronile Hiraldo is a New York city born and bred writer with a love for writing, travel, entrepreneurship and wellness. She credits her East-coast upbringing in Washington Heights for empowering her love of Selena, pop culture and social activism. When she's not deep in a new book, she loves tinkering with photography, eating donuts and listening to Michael Jackson.