San Francisco. Silicon Valley. Berkeley. Sunnyvale. Oakland. Menlo Park. Orinda. Wherever your loyalties lie, one thing is for sure -- the startup scene was born and continues to thrive in the Bay Area. Lucky for you, Planted has officially expanded to helping non-techies find the best startups hiring in NorCal, no coding required. Check out some of our favorites and start thinking about your next adventure!
Head's up! We've updated this list for 2020 — check it out here!
1. Brilliant Earth -- Guilt-Free Bling
Photo Source: Brilliant Earth
Claim to Fame: Rejoice, socially-minded millennials! You can now shove your engagement down your friends' throats and dazzle them with your ethically-sourced diamonds, too! But, in all seriousness, Brilliant Earth has rocked the jewelry industry in the best way possible with their carefully crafted and customizable gems using only ethically-sourced diamonds and recycled metals. A much needed solution to overcoming the environmental and human rights violations of the jewelry industry, the company is showing no signs of slowing down the expansion of their impending Blingdom.
The Masterminds: Beth Gerstein was nothing less than traumatized by the lack of transparency plaguing the diamond industry after her boyfriend proposed to her in 2004. She quickly teamed up with Stanford classmate Eric Grossberg to co-found jewelry e-commerce company Brilliant Earth in San Francisco.
Currently Hiring: CX/Sales Associates, Sales Manager, Assistant Controllers, Business Systems Analyst, HR Recruiting Associate, Merchandising Manager, Online Marketing Associate
2. Navdy -- Driving in the ~FuTuRe~
Photo Source: Navdy
Claim to Fame: Navdy is a small voice-controlled projector that puts driving directions, music platforms, texts, tweets, and phone calls onto the windshield of your car. Huzzah! No more getting pulled over or almost crashing when you drop your phone between the seats while simultaneously yelling at Siri to direct you to the nearest In-N-Out. The future is here, y'all.
The Masterminds: Doug Simpson and Karl Guttag are co-founders terrified by the fact that drivers going 60mph who take six seconds to look at the map on their iPhone just drove the length of a football field blindly.
Currently Hiring: Community Manager, Technical Support Representative, Sales Specialist, Finance Manager, Global Supply Manager
3. Kiwi Crate -- What to get your niece and nephew this Chrismahanakwanzukah
Photo Source: Kiwi Crate
Claim to Fame: Kid-tested and parent-approved, Kiwi Crate isn't just another monthly box subscription -- these babies are filled with engaging DIY projects for kids (and parents!). Each box is so carefully planned out that it actually takes 8 months for one box to go from the design table and intensive kid-testing to your door. These projects are so fun it'll come as no surprise when you end up stealing the glow-in-the-dark dinosaur nightlight from your nephew for your own apartment.
The Masterminds: Inspired by a kiwi bird stuffed animal, mother of two Sandra Oh Lin decided busy parents needed more ways to easily share New Zealand's love of exploration with their children. Thus, Kiwi Crate was born in Oh Lin's garage and eventually moved to a larger space in San Francisco.
Currently Hiring: Editorial Associate, Customer Support & Social Media Ninja, Supply Chain/Sourcing Associate, Warehouse Team Lead, Associate Graphic Designer
4. Rinse -- Easier than Buying new Socks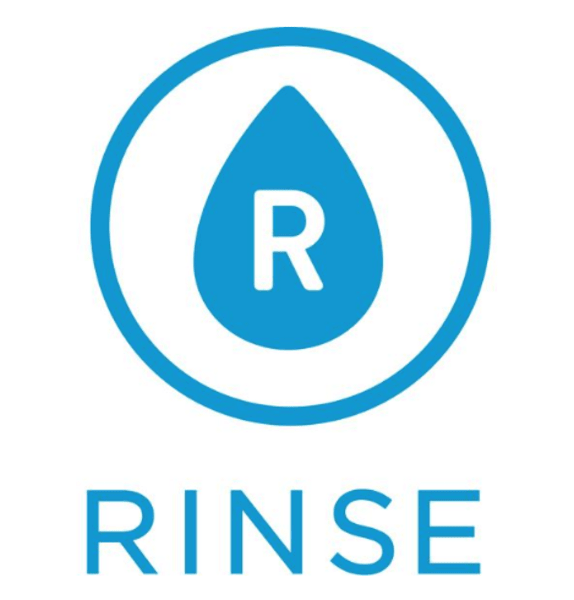 Photo Source: Rinse
Claim to Fame: Dry Cleaning, launder & press, wash & fold, hang dry, repairs, leather cleaning, and clothing donations, oh my! Rinse is LA and SF's most convenient drop off service. Using valets with their own cars and customer service on SMS (with real people texting you back!), Rinse promises to pick up and drop off your laundry between 8pm-10pm. Eventually, the company hopes to be offered as a perk to the hard working folks of San Francisco and beyond.
The Masterminds: Ajay Prakash and James Joun pride themselves on NOT being the über for laundry, but instead, a service that understands the hassle of doing laundry when you spend more time at the office than with your own roommates.
Currently Hiring: Rinse Valet, Operations Associate, CX Associate, Digital Marketing Manager, DC City Manager
5. Nerdwallet -- Yelp for the Financial Abyss
Photo Source: Glassdoor
Claim to Fame: For the average millennial, credit scores, mortgages, and 401k's are as incomprehensible as last Saturday's 3:30am pizza purchase. To solve this, Nerdwallet provides Yelp-like transparent and comprehensive reviews of credit cards and other financial services to those who are overwhelmed and clueless (aka all of us who don't work on Wall Street).
The Masterminds: After the all-too-familiar post-grad Murray Hill finance spiel, high school buddies Tim Chen and Jake Gibson decided to create Nerdwallet on the free wifi of a local Starbucks.
Currently Hiring: Accounts Payable Specialist, Business Development Lead, Business Development Team Leader, Communications Analyst, Writers, Assigning Editor, Business Operations & Strategy Associate
6. Tile -- "I swear I put my keys here"
Photo Source: Shoplitepromo
Claim to Fame: What number iPhone are you on? It's okay, you don't need to actually admit it. With Tile's GPS technology and Bluetooth low-energy radio, you can now locate any and all lost, stolen, or temporarily misplaced items that the small waterproof keychain is affixed to.
The Masterminds: Mike Farley was confused by the fact that we could find everything we could ever want on Google, but not our keys. Enter: tile.
Currently Hiring: Marketing Analyst, Customer Care Advocate, Email Manager, and Sales Analyst
7. ZOZI -- OpenTable for Booking Adventures
Photo Source: Houdini-escape.com
Claim to Fame: From planning six months in advance for Bay to Breakers to squeezing in one last spin class before your high school reunion, ZOZI hopes to dominate the experience booking industry. In a few clicks, vendors can update ticketing information or online specials, while customers can browse round trip tickets to Sonoma vineyards equally as fast.
The Masterminds: After a year of backpacking solo around the world, founder TJ Sassani was fed up with the tourism and experience booking industry. The much-needed solution to his frustration? ZOZI.
Currently Hiring: Business Operations, Account Executive, Account Support Representative, Customer Success Manager, Enterprise Support Manager
8. ThirdLove -- Bras for Real Women
Photo Source: blogspot.com
Claim to Fame: Frustrated, tired, and defeated when it comes to bra shopping? Each ThirdLove bra is designed keeping in mind common bra problems so you can say farewell to all of your uncomfortable undergarment woes.
The Masterminds: Ex-Googler Heidi Zak joined forces with lingerie designer Ra'el Cohen to create the company every woman who struggles with loose bra straps and painful underwires has been waiting for.
Currently Hiring: Designer, Sourcing & Production Manager, Customer Experience Associate, Operations Associate, Supply Chain Analyst, Supply Chain & Logistics Lead, Communications & PR Manager, eCommerce Analytics Lead, Retention Marketing Manager
9. Shyp -- For the Lazy & Impatient Alike!
Photo Source: businesswire.com
Claim to Fame: The #1 first world problem in today's urban areas? Easy -- standing in a way-too-long line at FedEx surrounded by people who definitely don't know the phrases 'personal space' or 'deodorant'. Enter: Shyp, the SF on-demand courier service here to help the everyday millennial find a new first world problem.
The Masterminds: Shyp couriers are called "Shyp Heroes", but who is the real MVP? CEO Kevin Gibbon who had two main goals: increasing efficiency and decreasing pain when it comes to shipping.
Currently Hiring: Field HR Manager, Sales Development Representative, Sales Associate, Communication Designer
10. Insikt -- Lending as a Service (LaaS)
Photo Source: Greenhouse
Claim to Fame: If you've ever applied for a loan unsuccessfully, Insikt is here for you. Rather than working with banks, Insikt works with media companies, retailers, and brands to help regular people and small businesses alike get the loans they need without the red tape of the modern day banking industry.
The Masterminds: Born out of a passion project, CEO James Gutierrez initially founded Progreso Financiero. After successfully helping low-income immigrants secure loans despite their limited or non-existent credit histories, Gutierrez went on to create Insikt.
Currently Hiring: Bilingual Corporate Trainer & Spanish Customer Service & Collections
This is just a tiny sliver of the awesome startups doing awesome things in the Bay Area, and we think they rock. And all of them are hiring non-techies? It IS possible to break into tech without a background in engineering! We knew it.
Don't have time to send out applications to all 10 right now? Sign up on Planted, and start applying to tons of jobs just like these in seconds!