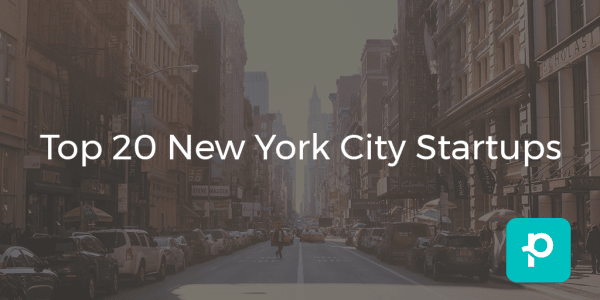 Head's up! We've updated this list for 2020 — you can find the most up-to-date startups hiring over on our most recent blog post here!
Ahh, New York City. The City That Never Sleeps. We love this beautiful, hectic, crazy city. We love the bustle and the towering buildings and the colorful personalities we see on the subway every morning. We don't love the sewage smell or the sweltering summer humidity, but we'll suffer through it, because the view from our office roof is pretty breathtaking.
Planted isn't the only startup that calls The Big Apple home -- NYC is chock-full of high growth companies that are disrupting markets, changing minds, and growing fast. We've compiled a list of our favorite startups that need people like you to help them take things to the next level! These are the names to keep an eye out for in 2018 (Check out our top 20 list of 2019 here).
1. Squarespace

Why they're awesome: Squarespace helps people create simple and beautiful websites. Whether it's for a side-hustle (holler to the photographers and cartoonists out there), or for a local organization, Squarespace is the one-stop shop to make your site professional and awesome. The service is easy to use, and it's making the internet a prettier place!
Mastermind: founded by Anthony Casalena
How to infiltrate: Hiring for Sales and Marketing positions
2. ZocDoc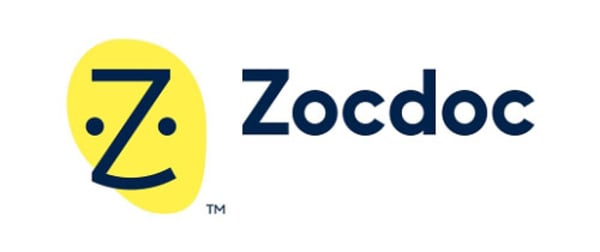 Why they're awesome: It's SUCH a pain to decide which doctor to visit. There's a ton of steps you need to take before even making the appointment: figuring out which ones take your insurance, strategizing how and when you're gonna get there from your office or home, and digging into other patients' experiences with them. Until now, the process has been outdated and inefficient. But now there's ZocDoc, a simple and fast database where you can do all of your research at once to find the best doctors. It's bringing convenience -- a welcomed friend in today's world -- to healthcare.
Masterminds: founded by Oliver Kharraz MD, and Nick Ganju
How to infiltrate: Hiring for Sales, Marketing, and Operations positions
3. Delivery.com

Why they're awesome: Let's face it, we hate leaving our apartments, especially for errands. Delivery.com makes it easy to stay comfortably cocooned in the comfort of our own homes -- you can get food, alcohol, groceries, and even laundry delivered to you, all from one app! That's living in 3018.
Masterminds: Founded by Paul Geller and headed up by Jed Kleckner, Jay Winters, and Tim O'Malley
How to infiltrate: Hiring for Operations, Customer Service, and Sales positions
4. Plated

Why they're awesome: Good food -- enough said. Plated offers chef-designed, customizable meal kits with pre-proportioned ingredients. They place a focus on sourcing organic, fresh, and sustainable food so you can live and eat better. And now you can get your kits delivered or pick them up right at Albertson's! Yum.
Masterminds: Founded by Nick Taranto and Josh Hix
How to infiltrate: Hiring for Customer Service and People Operations positions
Insider tip: You get one free box of Plated weekly.
5. OS33

Why they're awesome: OS33 really, really believes in security and freedom. No more forgetting to backup your data, and no more worrying about someone spying on your stuff (other than when someone's looking right over your shoulder in the coffee shop).
Their platform, Workplace, lets businesses run their applications, tools, and data off of the cloud -- securely. In other words, they'd be an awesome company to work for because they're in support of the "free and productive individual".
Masterminds: Founded by Jacob Kazakevich and David Matalon
How to infiltrate: Hiring for Customer Service positions
6. App Academy

Why they're awesome: App Academy is a programming school with a mission -- students only pay if they get a job within 12 months of graduation. This evens the playing field, and that's a pretty fulfilling mission to jump onboard with! Their curriculum is structured into an intensive 12-week program, so this isn't for the faint of heart. Not only that, their course boasts inclusivity, conscientiousness, and all-around diversity.
Mastermind: Founded by Kush Patel
How to infiltrate: Hiring for Career Coach positions
7. KeyMe

Why they're awesome: Ever get stranded outside your home or apartment? Ever have to rely on the kindness of neighbors to lend you a phone so you could get back into your home? Never again, my friend. KeyMe is the reason we will never have to worry about losing our keys or getting locked out again.
Scan a key once and email it to friends and neighbors, or just keep it as a backup. You know, just in case. And if you ever lose your keys but your friends or family have a copy, they can scan your key through the app so you can access it at one KeyMe's conveniently located kiosks!
Mastermind: Founded by Greg Marsh
How to infiltrate: Hiring for Sales and Customer Service positions
8. Unite US

Why they're awesome: Military veterans and their families deserve better, and Unite US is putting forth the effort to connect health and social service organizations directly with the communities they serve. Their online platform makes it easier for organizations to share records with one another and to track patient progress, ensuring proper care from the start.
Masterminds: Founded by Andrew Price, Taylor Justice, and Daniel Brillman
How to infiltrate: Hiring for Customer Service and Sales positions
9. Ellevest

Why they're awesome: Ladies, we all know about the wage gap and double standards we face if you identify as a woman. But have we had the chance to talk about the investment gap? Yep, it's a real thing. The investment industry, and all the tools that go with it, were built by men, for men.
Women don't get the same raises as men, and their salaries often peak sooner than men's. The result? Even if you're doing everything "right" when it comes to investing, you can still be making hundreds of thousands of dollars less than your male counterparts over your lifespan. That is SO much money!
That's where Ellevest comes in. They're an investment platform designed for women, by women, and they think you deserve to get paid. They not only take your current salary into account when designing your investments, but also your unique lifetime salary curve so that you can get the biggest bang for your buck. Now that's feminism at work.
Masterminds: Founded by Sallie Krawcheck and Charlie Kroll
How to infiltrate: Hiring for Finance, Operations, Marketing and Analytics positions
10. Common

Why they're awesome: Enter Common, a startup banking on the idea that post-grad folks want to be included in a welcoming community just as much as college freshmen. They're doing their part to end the plague of urban loneliness by offering rentable rooms with communal living spaces. This housing startup is so focused on actually building relationships that they host regular talks, house dinners, and other communal events meant to bring neighbors together. Plus, all utilities are included in the rent price including WiFi, heating, and AC.
Best part? Common homes have washers and dryers ON-PREMISES, which in New York is like being told your apartment comes with a robot butler.
Mastermind: Founded by Brad Hargreaves
How to infiltrate: Hiring for Project Coordinator, Marketing, Community and Events, People Operations, and Sales positions
11. Compass

Why they're awesome: Looking for a new home is the worst, and Compass makes it better by "pairing the industry's top talent with technology to make the search and sell experience intelligent and seamless." Basically, they're bringing technology to the real estate market -- and in a very aesthetically pleasing way! Even if you're not looking for a home, this is the website to browse as you dream about all that money you're going to make someday (after you curb your avocado toast diet, of course).
Masterminds: Founded by Ori Allon and Robert Reffkin
How to infiltrate: Hiring for Operations, People and Culture Positions
12. FanDuel

Why they're awesome: FanDuel is bringing fantasy sports leagues mainstream -- and for almost every professional sport under the sun! So if you're striking out on getting your friends to join a league with you, you've got options. Or if you're trying to make your own friend group league legit, FanDuel's got you covered with their Friends Mode option. You can bet your bottom dollar that they're doing something awesome here.
Masterminds: Founded by Nigel Eccles, Lesley Eccles, Tom Griffiths
How to infiltrate: Hiring for Research, Product Ops, and Business Analyst positions
13. Oscar

Why they're awesome: Oscar is trying to fix healthcare, and we dig 'em for it. They're bringing a human touch to the healthcare system, but without all the inefficiencies. Imagine getting revolutionary insurance + top-notch healthcare! And they love working with startups and small businesses, so we know they got our backs.
Mastermind: Founded by Joshua Kushner, Mario Schlosser, and Kevin Nazemi
How to infiltrate: Hiring for Finance, Marketing, and People Operations positions
14. Genius

Why they're awesome: Have you ever stopped mid-song because you suddenly realized there was a lyric that didn't make any sense? Genius has the answers to all the questions that we didn't know we had, about all the songs. In addition to the crowd-sourced insight, you can sometimes find insights written by the artists themselves! Plus, Genius is doing exciting new things, like striking a partnership with Spotify and taking crowd-sourced annotation to the rest of the web!
Masterminds: Founded by Tom Lehman, Ilan Zechory, and Mahbod Moghadam
How to infiltrate: Hiring for Sales, People, and Operations positions
15. Homepolish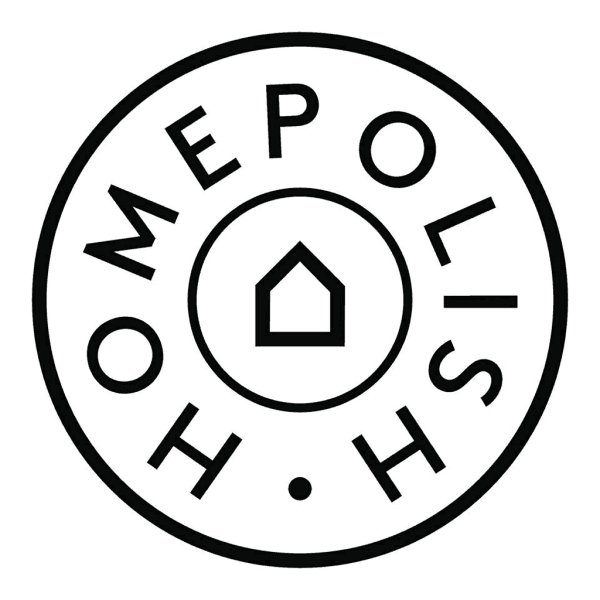 Why they're awesome: Homepolish is the one-stop shop for interior design. They make it easy to design your space the way you want it -- and you just sit back and let them do the rest. They've also worked on some lovely office spaces, including Classpass, Blue Apron, Paperless Post, and Seatgeek. This is the eye-candy startup of our dreams. Even if we aren't really looking to have our studio apartments decorated right now, we stalk their Insta because it's major inspo for our #lifegoals.
Mastermind: Founded by Noa Santos
How to infiltrate: Hiring for Business Development, Special Events, Accounting, and Operations positions
16. The Sill
Why they're awesome: Sill takes the garden shop straight to your door! So we can indulge in our green thumbs while sitting comfortably in our sweatpants, eating our Seamless, and watching Netflix. The Sill dedicates to teaching people how to care for plants, so they encourage their customers to be a little hands-on and offer weekly workshops. Why plants? Because they make people happy (but only if they're alive).
Mastermind: Founded by Eliza Blank
How to infiltrate: Hiring for Customer Service positions
17. Away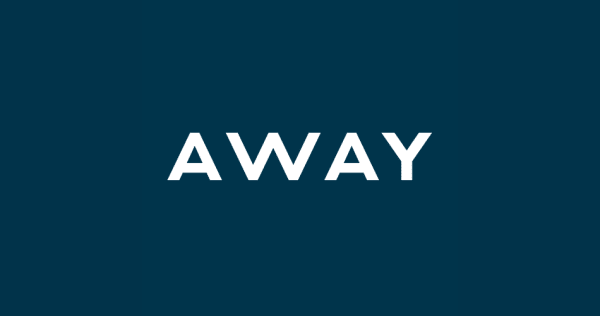 Why they're awesome: Away brought us beautifully designed and useful suitcases, so they've managed to combine aesthetics, travel, and usefulness--which are three of our favorite things. These suitcases are the holy grail of travel accessories: unbreakable shells, interior compartments, and built-in USB chargers—using the best materials in the world while still being super affordable. This company values their away time, so it's a great team to be a part of if you've got an incurable case of Wanderlust.
Masterminds: Founded by Jen Rubio and Stephanie Korey
How to infiltrate: Hiring for Customer Experience, Operations, Social Media, People, and Marketing positions
18. Daily Harvest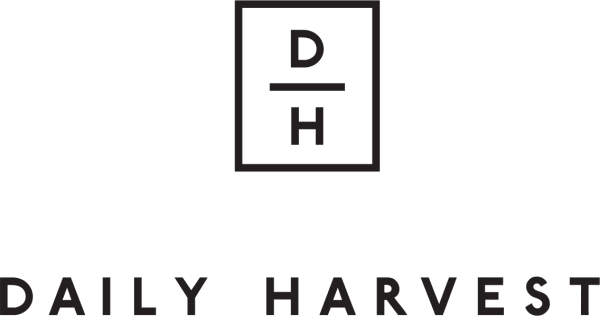 Why they're awesome: This company helps us stay healthy while still being uber convenient. Let's be real, we're more likely to eat healthy food if it requires zero effort, and breakfast smoothies have literally never been easier. Daily Harvest delivers pre-prepared frozen foods in a cup, and you have to do is pour the cup into the blender, then pour it back into the cup it came in! Now you have no excuse for your bad eating habits.
Mastermind: Founded by Rachel Drori
How to infiltrate: Hiring for Finance. Marketing, and Operations positions
19. Brooklinen

Why they're awesome: Luxury bedding that won't break the bank; 'nuff said. Not only that, the fabrics they use are totally breathable, meaning you won't suffer from those hot and humid summer nights anymore. And it doesn't hurt that they're super sleek and super cute. Plus, their bathrobes are made out of fluffy clouds and we can't get enough.
Masterminds: Founded by Rich and Vicki Fulop
How to infiltrate: Hiring for Operations and Marketing roles
20. Zola

Why they're awesome: How many wedding horror stories have you heard? We've heard a lot--maybe we've even experienced our own wedding snafus. And Zola wants to take the headache out of wedding planning, because it makes it possible to do everything on one platform. This company will do anything for love, and we love it.
Mastermind: Founded by Shan-Lyn Ma
How to infiltrate: Hiring for Customer Service, Operations, and Finance positions
If you're looking to break into the New York startup scene, this list is for you! We love the startups on this list, and think you will, too. Plus, they're all hiring.
Need to brush up on your startup knowledge before you apply? Get all the details you need with our free Non-Coder's Guide to Breaking Into Startups. When you're ready to get involved without writing 20 cover letters, sign up on Planted and find startup jobs like these in seconds!