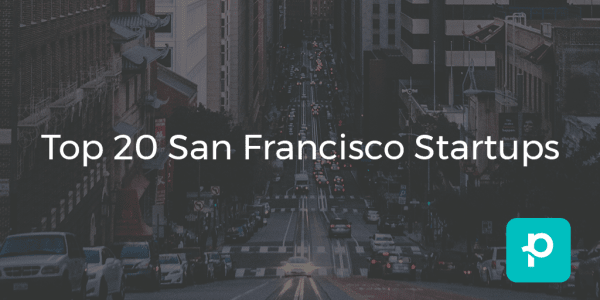 Silicon Valley is home to some of the biggest names in business today: Apple, Google, Facebook, and more. The success of these companies and others like them has led to a boom of business in Northern California. Startups are aplenty, with all types of professionals from dating app founders to business communication tool developers.
And who wouldn't want to enjoy the cool summers, rolling hills, and incredible architecture that you'll find in San Francisco?! Check out 20 of the best startups in San Fran... they're all hiring!
Head's up! We've updated this list for 2020 — check it out here!
#1 - Nurx

Who they are: Nurx is a telemedicine company that provides easy access to birth control to women all over the country. All users have to do is choose the prescription that's right for them, answer a few questions, and a doctor will review it...all on the Nurx app.
Why they're great: Nurx is driven by their mission to make access to birth control easier. The company values autonomy, diversity, empathy, and not surprisingly, health and wellness. Nurx employees enjoy snacks and meals in the office, commuter benefits, monthly health and wellness perks, and fun company events.
Who they're looking for: HR Manager, Office Manager
#2 - Zumper

Who they are: Zumper is a house and apartment rental platform. Zumper makes renting easier for both tenants and landlords; they offer real-time alerts, instant online applications, and tenant screening.
Why they're great: Zumper is growing quickly, having 26 million users in 2016. The Zumper team is hard-working, passionate, and always striving to make the rental industry better. If you work at Zumper, you can expect benefits like a new laptop, gym and transportation credits, team happy hours, and full medical, dental, and vision.
Who they're looking for: Junior Content Writer, B2B Marketer, Regional Account Executives, HR/Recruiting Manager, Office Coordinator, Sales Development Representative, Concierge, and more.
#3 - Motiv

Who they are: Motiv is a fitness technology company with the latest in wearable trackers. Motiv makes a tracker ring that monitors fitness, heart rate, and sleep.
Why they're great: Motiv aims to make incredible strides in the fitness tracking industry. This company is committed to find only the best ways to connect technology and the human body. Motiv offers their employees a competitive compensation package with meaningful equity and health benefits, in addition to a creative, casual workplace in SOMA.
Who they're looking for: Senior Product Manager, Customer Support Specialist
#4 - Postmates

Who they are: Postmates makes it easier to get goods delivered all over your city. The Postmates platform connects customers and local couriers, who purchase and deliver goods from any restaurant or store in under an hour.
Why they're great: Postmates is dedicated to transforming the way goods move, improving transactions for both communities and businesses. The Postmates team constantly thinks outside the box and challenges the status quo. Employees receive benefits like great health insurance, stock options, competitive salaries, and group outings.
Who they're looking for: Executive Assistant, Recruiter, Strategic Communications Manager, Social Media Manager, Growth Marketing Manager, and more.
#5 - HotelTonight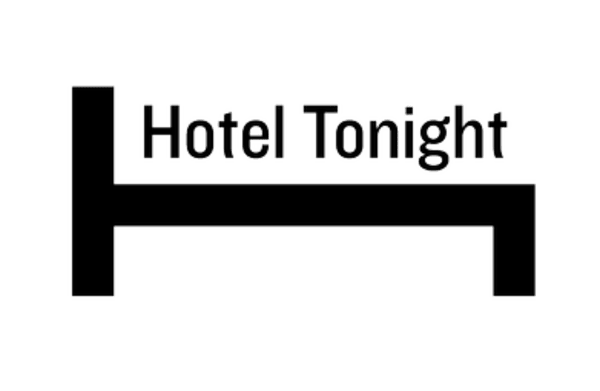 Who they are: HotelTonight is an ecommerce platform that allows folks on-the-go to find great hotels at even better rates. When hotels have unsold rooms, they load them on the platform, HotelTonight screens them, then users have the ability to find the right place for them.
Why they're great: HotelTonight's mission is to enable people to take advantage of the serendipity of life. This company encourages their employees to work hard to meet goals, but also provides opportunities to decompress. Benefits include a travel stipend, unlimited vacation, fitness memberships, and more.
Who they're looking for: Business Development Coordinator, Director of PR and Communications, Regional Supply Lead
#6 - Grammarly

Who they are: Grammarly is a company whose AI-powered products help people communicate more effectively. Grammarly is available in both browser and desktop integrations to help users check their writing, wherever it may be.
Why they're great: Grammarly's mission is to create effective communication. As such, the Grammarly team is passionate, highly engaged, and highly motivated. Employees can look forward to a 401K, health care, communication coaching, and more.
Who they're looking for: Head of Lifecycle Marketing, Paid Social Manager, Growth Operations Manager, Recruiter, Growth Marketing Manager
#7 - Modsy

Who they are: Modsy is a design company that allows you to visualize and shop furniture and designs in the context of your own home. All you have to do is take photos of your home and Modsy does the rest, creating a photorealistic version of your rooms for you to explore and design.
Why they're great: Modsy combines design and technology and strives to help homeowners find the very best for their space. They're a relatively new and growing, so employees can expect a passionate, fast-paced environment with rewarding work.
Who they're looking for: Office Coordinator, Retail Marketplace Merchandising Lead
#8 - Weebly

Who they are: Weebly is a complete website building platform. Weebly allows users to build a personal or professional site, start their own business, or communicate with their clients -- all with a variety of templates and packages.
Why they're great: Weebly is all about working hard, but having fun too. They say they hire people who "love what they do, too." Perks include complimentary massages, an endless supply of coffee and snacks, in office gym and yoga, among other benefits.
Who they're looking for: Head of Brand & Content, Senior Manager of People Operations, Partner Operations Specialist, Customer Success Manager, and more.
#9 - Coffee Meets Bagel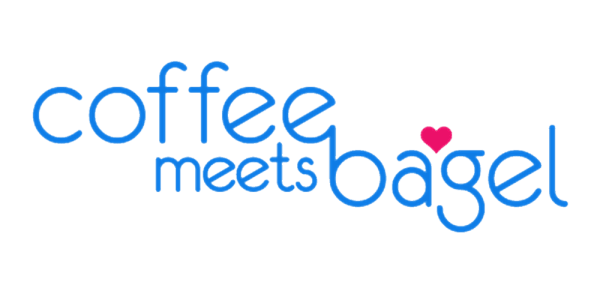 Who they are: Coffee Meets Bagel (CMB) is a dating app that was created with the intent to inspire singles to feel good about dating again. How does it work? Every day at noon, guys receive up to 21 matches, known as "bagels." They can like or pass. Then, CMB curates the best possible matches for women among the men who "liked" them. The women then get to decide who to talk to among their matches.
Why they're great: Coffee Meets Bagel's mission is to provide the world's most exciting and curated dating experience. That being said, they believe a diverse team is the best way to serve their members. CMB gives employees competitive compensation, fun work events, awesome health benefits, and a flexible working environment.
Who they're looking for: CMB Creative Strategist, Engagement Champion, Office Manager, Senior User Acquisition Manager
#10 - Le Tote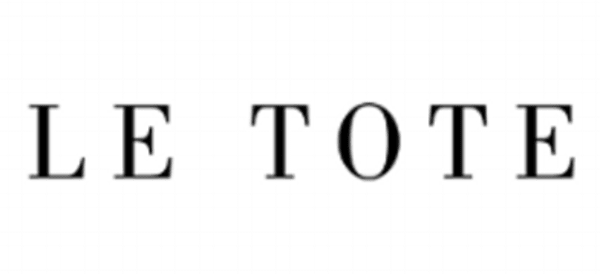 Who they are: Le Tote calls itself "Netflix for women's fashion." With a subscription to Le Tote, customers have access to an unlimited closet of clothing and accessories. Once you receive your box, you wear the clothes, buy them if you love them, return them if you don't, and the process repeats itself.
Why they're great: Le Tote prides itself not only on their hardworking employees, but also on their culture. They say, "we love our jobs, but we love spending time with each other even more." Le Tote employees receive perks like a free Le Tote membership, 30% discount on purchases, a dog-friendly office, flexible PTO, and a fully-stocked kitchen and bar.
Who they're looking for: Director of Acquisition, PR and Social Media Intern, Merchandising Administrator, Product Manager-Fulfillment
#11 - Slack

Who they are: Slack is a communication platform that brings businesses and teams together. Think: AIM for work. Slack's mission is to help connect people with the apps, services, and resources they need to get things done.
Why they're great: Slack is quickly growing and expanding. This company prides itself on culture and making sure their employees have everything they need to do their best work. Benefits include professional and personal development stipends, fitness reimbursement, parental leave, Thursday socials, and game nights.
Who they're looking for: Marketing Analytics Manager, Internal Communications Manager, Customer Success Manager, Content Marketing Manager, and more.
#12 - Medium
Who they are: Medium is an online publishing platform whose mission is to rethink how ideas and stories are shared around the world. Medium contains a collection of ameateur and professional publishers and allows users to sort content by topics that interest them most.
Why they're great: Medium isn't your typical content site. Medium is a platform build for people, ideas, and engagement, not advertisers and clickbait. Medium employees enjoy unlimited PTO, parental leave, yearly retreats, lunches and snacks, and a gym subsidy.
Who they're looking for: Recruiter, Writer-At-Large, Editor-Member Only Content
#13 - Optimizely

Who they are: Optimizely is an optimization platform, providing website and mobile A/B testing and personalization for a variety of different brands. Optimizely's platform allows businesses to run experiments to help them make better data-informed decisions.
Why they're great: Optimizely has core values like passion, trust, integrity, and transparency. These values shape their work to help tackle challenges, take risks, and work better as a team. Employees have benefits such as full medical coverage, transportation reimbursement, a health and wellness stipend, and unlimited PTO.
Who they're looking for: Customer Success Content Specialist, Field Marketing Manager, Director of Customer Marketing, Enterprise Sales Development Representative
#14 - Creative Market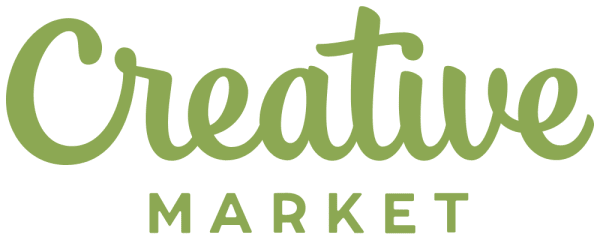 Who they are: Creative Market is a marketplace for design, allowing independent creators to sell digital assets like fonts, graphics, and more to customers.
Why they're great: Creative Market is passionate about making designs simple and accessible to everyone. They're also passionate about bringing teamwork and their creative values to their employees. Creative Market employees enjoy equity and a 401K, generous PTO, a dog-friendly office, and paid educational and personal growth.
Who they're looking for: Customer Success Manager
#15 - Canvas

Who they are: Canvas is an online platform that offers month-to-month car subscriptions. Canvas cars come with insurance, maintenance, and warranty coverage.
Why they're great: Canvas's mission is to rethink car ownership and make it easier and more seamless for the consumer. Their values of transparency, simplicity, and flexibility apply both to their business and their culture. Benefits at Canvas include full-health benefits, commuter benefits, a gym subsidy, and unlimited snacks and drinks.
Who they're looking for: Head of Marketing, Operations Associate, Recruiter, Human Resources Manager, and more.
#16 - Forkable

Who they are: Forkable is "the best way to get lunch in the office." Forkable uses AI to help you figure out what your office wants to lunch, and deliver from local restaurants.
Why they're great: Forkable is quickly growing and making a name in the food delivery industry. Forkable's team is dedicated, resourceful, and, above all, passionate about food and customer service.
Who they're looking for: Summer Intern, Restaurant Scout/Content Editor, Operations Associate, VP of Sales and Marketing, and more.
#17 - BuildZoom

Who they are: BuildZoom is a site that helps both people and businesses find the right contractor for their projects. BuildZoom provides their recommendations based on license records, building permits, consumer reviews, and more.
Why they're great: BuildZoom works hard and plays hard. This company dreams big and succeeds with creative problem solving. Employees at BuildZoom enjoy an equity package, unlimited vacation, daily lunches and snacks, happy hours, and more.
Who they're looking for: Business Development Executive, Growth Associate
#18 - Brightwheel

Who they are: Brightwheel is a mobile platform for early education. The app serves as a hub for schools and educators, childcare providers, camps, and after school programs. It allows school administrators to monitor their programs, parents to follow their children's day, and teachers to access easy tools for learning and assessments.
Why they're great: The people at Brightwheel are proud to create a product their users love, created by a hardworking team. Brightwheel employees are passionate, dedicated, and receive benefits such as unlimited vacation, catered lunches, snacks, and a flexible working environment.
Who they're looking for: Marketing Manager, Customer Success Manager, Recruiting Lead, Account Executive
#19 - Stitch Fix

Who they are: Stitch Fix is a personal styling service for women and men. All you have to do is fill out a style profile and a personal stylist will hand pick pieces to send you. Each box contains five items; you keep what you like and return the rest.
Why they're great: Stitch Fix's mission is to change the way people find clothes they love. This company is all about personalization, saving time, and helping their customers. Stitch Fix employees enjoy free lunches, snacks and drinks, regular happy hours, lunch-and-learns, as well as competitive salaries and health benefits.
Who they're looking for: Associate Planner, Assistant Buyer, Technical Recruiter, Office Manager, Growth Marketing Associates, and more.
#20 - Instacart

Who they are: Instacart is a mobile and internet platform that allows you to shop for groceries and have them delivered right to your door. With Instacart you can choose from a variety of local stores, as well as mix items from multiple stores into one order.
Why they're great: Instacart wants to change the future of food for their customers. Their team strives to deliver incredible customer service and make a long lasting impact. Joining them means you can receive benefits such as a 401K, unlimited vacation, annual retreats, competitive salaries and equity, and, of course, a complimentary Instacart express membership.
Who they're looking for: Retail Specialist, Campaign Coordinator, Community Operations Team Lead, Junior Project Manager, and more.
Looking for a fun, collaborative start-up in the Golden City that will help you reach all your career goals? We can help! Join Planted today and we'll help connect you to amazing startups with incredible perks.
Randa Kriss is a NY-based writer who has written about dogs, pop culture, and everything in between. When she's not typing furiously on a keyboard, she can be found glued to the latest hit Netflix series, talking to her cats and Corgi, or curled up with a book. You can follow Randa on Twitter @alwaysranda .