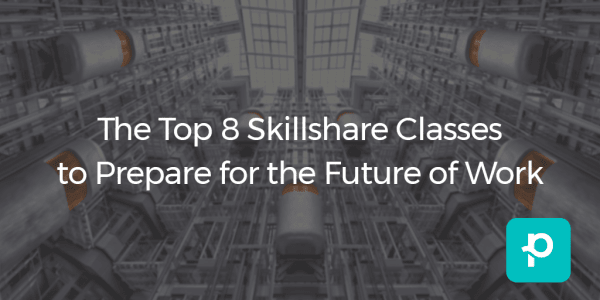 Every professional should have an arsenal of skills at the ready to move their career forward. From productivity and organization to personal branding, each of us should continue to fine-tune these skills for a happy and healthy work life.
It already takes a great deal of effort to land a new job, but to succeed in your new role too? That's next level effort. You better be ready to "hit the ground running", and then some.
If you want to learn to make your work meaningful, Skillshare offers over 17,000 classes filled with modern skills and techniques from experts in their field. Here's a list of 8 classes to elevate your professional development, featuring lessons from Skillshare, Trello, Squarespace, Simon Sinek, Jacob Morgan, and more!
Join Skillshare co-founder and CEO Michael Karnjanaprakorn as he shares his rules for maximizing productivity, crafting an ideal work week, and building short-term systems for long-term success.
This class is packed with rules and tools which are helpful to all types of workers, whether you're freelance, full-time, or searching for a way to balance many projects at once. You'll build your own toolkit for personalizing your productivity system and accomplishing work that drives real impact—every day, every week, every month, every year.
Productivity isn't just about "getting things done"-- it's very much about getting the important things done (and done right).
Join Trello's own Brian Cervino as he shares tools, tactics, and tips to make your day more productive so you and your team can collaborate better and accomplish all of your goals with maximum success. Learning these foundational tools will transform your day so you can tackle your workday and personal projects with ease.
Learn how to deliver an effective oral presentation with this popular class from Simon Sinek, the thought leader whose TED talks have 20+ million views.
In this 30-minute class, best-selling author Sinek shares his secrets for giving a presentation that audiences will love, remember, and repeat. From the importance of stories to nailing your onstage presence, Simon backs up every insight with examples that stick. The class is perfect for creatives, professionals, conference speakers, and anyone looking to improve their presentation presence.
Wit & Delight founder Kate Arends began her brand as a personal website. Through a specific vision and an aesthetic to match it, Kate has grown her blog into an aspirational, beautiful lifestyle brand.
In this class, you'll join Kate in her home in Minnesota as she speaks about the journey of building her brand from the bottom up. She will walk through the experience of building Wit & Delight, workshop her brand, and share helpful tips on key decisions she made along the way.
Think about your favorite manager of all time. What was their secret? Which skills separated them from the bosses, teachers, or even coaches you couldn't stand? And how can you quickly master those skills to become the manager employees want to work for?
Join Melissa Guller (Head of Special Projects, Teachable) for a hands-on course about what great managers do differently. Whether you're a new manager or a seasoned vet, you'll walk away with a clear action plan for managing a happy, top-performing team. If that seems intimidating, don't worry. She'll walk you through everything step by step.
For the entrepreneurial-minded, join star restaurateur Michael Chernow as he demystifies the secrets to success in the restaurant business. In this one-hour class, Chernow — the entrepreneurial genius behind runaway NYC hotspots The Meatball Shop and Seamore's — discusses market opportunity, nailing your business plan, pitching investors, and more.
Every lesson is illuminated with real-world stories from his life with insights for anyone aspiring to open their own small business. It's perfect if you're looking for hustle inspiration or just curious about how great businesses are born.
How do you succeed at work in a rapidly changing world? How can you progress professionally as career paths become more circuitous and jobs become less routine?
Join bestselling author, keynote speaker, and futurist Jacob Morgan for a practical guide to the five essential skills everyone should utilize at work. Whether you're a moving into a new role or just looking to improve your work performance, every lesson is packed with tips and techniques you can use to further your career.
Personal branding tends to be a driving force behind career growth.
Join Squarespace's George Denison for techniques and tips to create and maintain a personal website that's both beautiful and useful! Putting off creating your site? Current site feeling stale? Time for a refresh!
Each lesson in this class uses Squarespace to illustrate key ideas, but you're welcome to create a site on any platform. There's never been a better time to communicate your brand, give your business credibility, nurture your customer community, and achieve your business goals. Start with creating the site that unlocks your potential!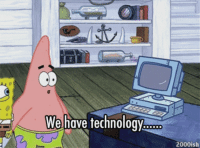 Time to amp up your work style. Via Giphy .
It makes sense that the best job candidates hiring managers look for are those who are always learning. They want to know that they're investing in someone who can continually bring value to their company, and Skillshare is the perfect place for job seekers to pick up or develop skills that will do just that. And besides, nothing is more satisfying than showing off what you know (in the humblest of ways, of course).
Want to pick up a new skill? We've got you the hookup for two FREE months of Skillshare !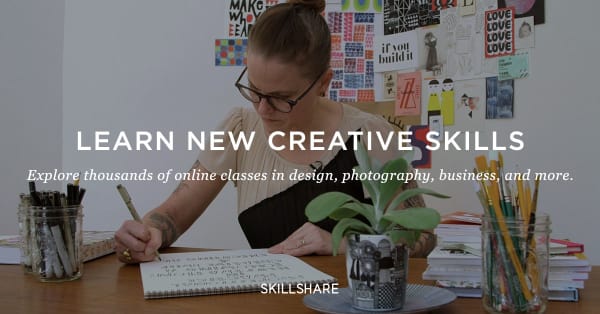 Original photo from featured image by 3093594 .