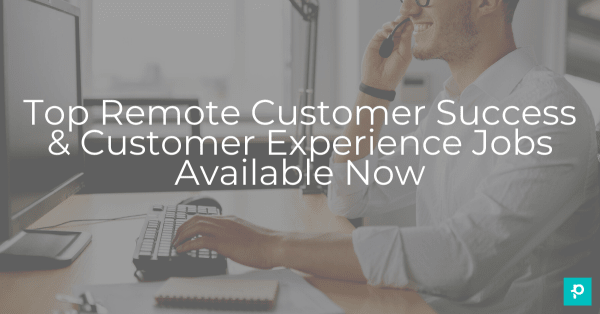 Customer Success leaders and CX pros — let's get you hired! If you're looking for your next big opportunity to flex your client management and CS skills, you're in the right place. Right now, our top partner companies are on the lookout for analytical, problem-solving, client-savvy people & product experts to join their teams. If you're eager to dive headfirst into that next client-facing opportunity, don't miss out — check out our latest roundup of the Top Remote Customer Success & Customer Experience Jobs available on Planted now:



About Brilliant Earth
Not only has Brilliant Earth received accolades from Newsweek, Glamour Magazine, and The Today Show for their commitment to ethically sourced jewelry, they're pioneering a more compassionate jewelry industry. Founded in 2005 by classmates at Stanford, they're the global leader in beautiful, timeless, ethically-sourced jewelry. They follow the principle of "luxury with a conscience" by sourcing conflict-free diamonds and jewels, all in the hopes of cultivating a more transparent & sustainable status quo for their industry. They're also highly committed to community impact; donating 5% of net profits to build brighter futures in mining communities. 
About their position
Customer Experience Associate, Resolutions (Remote) — Apply Now 
Right now, Brilliant Earth is working to scale up CX operations with a highly communicative and proactive new Customer Experience Associate in Resolutions. In this position, you'll utilize both sales & customer service strategies to provide solution-oriented service to customers while collaborating with cross-functional partners. The ideal candidate for this opportunity at Brilliant Earth is a natural problem solver with A+ interpersonal skills and at least 3 years of experience in an escalations or resolutions-focused CX role. Don't wait to apply — Brilliant Earth is hiring quickly! 

About Informed K12
Informed K12 is on a mission to help school districts operate efficiently and gain insight into their most critical business processes. Still today, most school districts have hundreds of mission-critical processes that run on paper, making visibility and improvement near impossible. Their automated solutions power the future of school district operations — driving the systemic change needed to improve productivity, accountability, and equity.
About their positions
Customer Success Manager (Remote) — Apply Now 
As Informed K12 improves educational outcomes for K-12 teachers & students across the country, they're working to better serve their base customers and hiring a new Customer Success Manager to help out remotely. In this position, you'll have the opportunity to own and manage multi-level district relationships, design and execute strategic program roadmaps for customers, and more. The ideal candidate for this opportunity is a flexible, strategic leader with at least 2 years of experience in account management, implementation, or sales experience in software/SaaS or program management in education. Click the following link to check out the details & make sure to apply on Planted ASAP! 
Customer Support Specialist (Remote) — Apply Now 
Informed K12 is currently working to create lasting positive relationships with their core customers, and are looking for a new Customer Support Specialist to make an impact. In this position, you'll have the opportunity to act as the first line of support for all Informed K12 clients, helping customers configure processes, troubleshoot issues, complete onboarding training, and more. The ideal candidate for this opportunity is a detail-oriented and people-focused critical thinker with experience in a customer-facing role at an early-stage startup. Informed K12 is reviewing new applicants today, so don't wait to apply!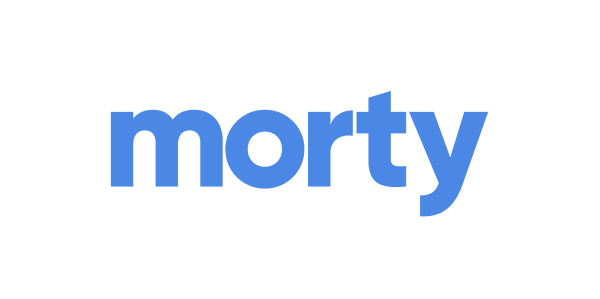 About Morty 
Morty is on a mission to revolutionize the outdated mortgage industry by letting people shop, compare, and close any mortgage option from any lender, completely online. Purchasing a home is the largest, most important financial transaction of most people's lives, so Morty believes getting a mortgage should be just as simple, modern, and transparent as buying anything else online. 
About their positions 
Closing Associate (Remote) — Apply Now 
Morty's sales team is working hard to create promising revenue opportunities every day, and they're currently on the lookout for a new Closing Associate to hop on board to impact these efforts. As a Closing Associate at Morty, you'll have the opportunity to act as the primary point of contact for each homebuyer throughout their experience with Morty, managing a pipeline of active loans, facilitating transparency between Morty and loan providers, and more. The ideal candidate for this position is a quick-learning, persistent creative with excellent people skills and some previous experience in mortgage lending or financial services. Don't miss out on this unique career opportunity at Morty — apply on Planted now! 
Third-Party Lending Associate (Remote) — Apply Now
While Morty works to create a tangible path to homeownership for thousands of families, they have to coordinate with several stakeholders and financial gatekeepers along the way. As they work to refine this process, they're looking for a brand-new Third-Party Lending Associate to join them. In this position, you'll have the opportunity to handle all important info and documentation to efficiently close a loan, identify operational bottlenecks and collaborate to develop solutions, and more. The ideal candidate for this position at Morty is highly organized and results-driven with strong prioritization skills and some experience in the mortgage or financial services industry. If you could see yourself building a career at Morty, don't wait! Head over to Planted to apply now. 



About SendSafely 
SendSafely is an end-to-end encryption platform that makes sure top-secret business info stays that way: top secret. Sendsafely's platform makes it easy to exchange encrypted files and information with anyone on any device. Their team is here to take the headache out of secure file exchange.
About their position 
Customer Success Associate (Remote) — Apply Now 
Right now, their team is growing fast with a global customer base and they're looking for a naturally interpersonal problem-solver to join them remotely as a Customer Success Associate. In this position, you'll have the opportunity to own a large portfolio of accounts — managing customer relationships while improving usage, preventing churn, and much more. The ideal candidate for this position is a confident and coachable self-starter with excellent time management skills and at least 1 year of related post grad experience. To learn more about this opportunity and find your perfect fit at SendSafely, make sure to apply on Planted now. 
Whether you're interested in working in Client Solutions, Customer Service, Account Management, or something else in the client-facing realm, we're here to find the opportunities you're looking for when it comes to growing your career. Not seeing something you love here? No worries — just make sure your Match Preferences are up-to-date and we'll be on the lookout for more customer success and customer experience jobs to send your way. And if you haven't already, check out all of our latest & greatest openings by signing up for your free Planted account now.