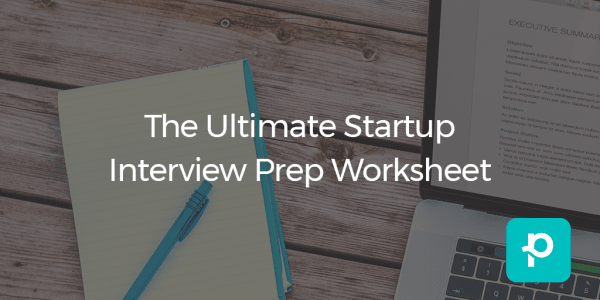 So you got the interview -- congrats! You're already on your way to the next big thing. We know that the interview process can be overwhelming though, and even if you're the type of person to "sweat the deets", double-checking that you've got all your ducks in a row is a good idea. Step up your job search with the ultimate interview prep worksheet.
The worksheet will remind you to go over information like:
The date/time of your interview
Who you're meeting with
Your checklist for the night before
General and common interview questions
What you like about the company
What you like about the job you're interviewing for
Your elevator pitch (i.e., the dreaded "Tell me about yourself" prompt)
What your strengths and weaknesses are
When you failed and how you bounced back
Questions for you to ask the interviewer
And for after the interview:
Identifying memorable or specific parts of your interview that you want to bring up in your thank you email
Your checklist for after the interview
Whether you're a newbie or a seasoned veteran with interviews, it's always helpful to get into a process so that you don't miss a thing. When you're talking to a potential employer, it's always best to have your best foot forward so that they can focus on how awesome you are! So prep for your next interview the right way, and once you're done with that, join Planted to see what other opportunities are out there!
Original version of featured image by Braum Naus.