"Go where the money is… and go there often." This was the advice of Willie Sutton, a notorious American bank robber during the early 1900s. While 99.9% of his life advice should probably be discredited, Willie has a point here. You may have the best idea in the world, but this idea won't be able to flourish unless it's executed in the proper environment; namely some place with plenty of creativity, intellectual talent, and most importantly, venture capital.
New York, Silicon Valley, and Boston have all made a name for themselves as VC powerhouses, but they're also some of the most expensive places to live in the United States. The following cities may not be on your startup-radar, but given their recent success and affordability, perhaps they should be.
1) Seattle, Washington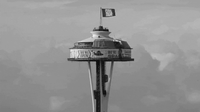 Source: giphy.com
The home of Microsoft, birthplace of grunge, and recipient of lots and lots of rain. Seattle has reinvented itself countless times, and always remains at the forefront of innovation. Receiving the 7th highest level of venture capital per capita last year, this tech hub may be ripe for your next big move; especially if taxes aren't your thing since Washington is one of seven states without an income tax. Seattle has received public attention in the past with massive success stories such as Boeing and Starbucks while newcomers continue to make significant waves. OfferUp is creating a technology that may one day make Ebay and Craigslist obsolete, while Porch has created an online community connecting contractors and homeowners looking to implement home improvement projects.
2) Chicago, Illinois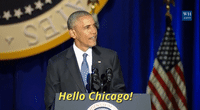 Source: giphy.com
Although cost of living is lower than other major startup hubs, Chicago, still requires deeper pockets than most on our list. That being said, the money is certainly here, with $688 million of venture capital given out in 2015 - you gotta spend money to earn money as they say. Home of the Chicago Bears, Chi-town has more to offer than deep dish pizza and Chance the Rapper mixtapes. If you're having vision problems, Chicago startup Opternative's online examinations may be just the thing for you. The Windy City also produced the game-changing electronic coupon site, Groupon which has expanded its reach to 28 countries since 2008.
3) Madison, Wisconsin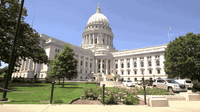 Source: giphy.com
A surprise entry on our list, Madison may be a niche city for the Midwestern entrepreneur. Last year Madison received the 14th highest level venture capital investments. With a median age of 30.6, Madison's youthful vibrancy has been attracting more and more college graduates in recent years. If you're still not convinced, local Madison startup Raven Software is partially to thank for the Call of Duty games, proving that tech startups aren't just a west coast thing.
4) Denver, Colorado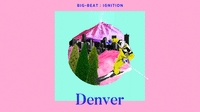 Source: giphy.com
Denver has built a reputation for being outdoorsy and adventurous. It's also known in certain circles as a tech hub due to its countless contributions in the past several decades. ITriage, for example, is making a massive footprint in the startup scene, as an app that provides health answers, medical locations, and general medical diagnoses for its ever-expanding pool of users. With a mission to help end educational inequity, Indigo is using non-academic data to help consult schools and create personalized learning and ultimately engaged and successful students. Affordable, trendy, and beautiful, there's little argument not to kick start a career in the Mile High City.
5) Toronto, Canada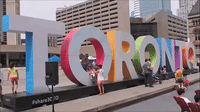 Source: giphy.com
Canada, eh? The majority of unicorn tech startups have made their debut stateside, but Toronto has all the makings for some groundbreaking enterprises in the near future. With the 12th highest level of venture capital in 2015, we're quite likely to see the city's first billion-dollar valuation soon. Notable standouts from our Canuck brothers and sisters include crowd-funding site Indiegogo and college lecture hall favorite, TopHat.
6) Salt Lake City, Utah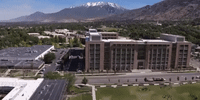 Source: giphy.com
As one of the cheapest places on our list, Salt Lake City has still managed to attract the 13th highest level of venture capital investment per capita last year. Its secret, according to some, is the city's foreign language capabilities, physical health, and on average, unusually high weekly work hours. It also boasts a remarkably low median age of 30, indicating that young people have been flocking to the "Silicon Slopes" in recent years. Its flattering nickname may be in part due to impressive technological innovation. Notably, Space Monkey is providing cheap cloud storage for a monthly subscription fee and GoSkip is an app that streamlines the shopping experience via pricing transparency, store directory, and more.
7) Philadelphia, Pennsylvania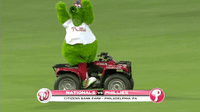 Source: giphy.com
As one of America's most historic cities, Philly is notable for iconic landmarks such as the Liberty Bell, Independence Hall, and The Fresh Prince of Bel-Air. Nonetheless, it still manages to maintain a youthful vibrancy due to a concoction of prestigious universities, incubators, and tax incentives catering to small businesses. Philly's focus on innovation has led to the creation of DuckDuckGo, a search engine focused on user anonymity, and Perceptual Networks--an app similar to Tinder but with the added twist of video profiles and a wider scope of uses.
8) Jacksonville, Florida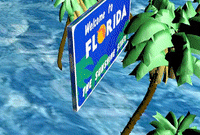 Source: giphy.com
If there's a city on our list that is most likely to leave readers scratching their heads, this is the one. Against all odds, Jacksonville claimed the 9th highest venture capital investments per capita last year. One company in particular is to thank for this strange anomaly. Fanatics, an online sports and merchandise retailer has grown into a $3 billion valuation since its humble beginnings in 1995. Successful companies such as Fanatics have focused efforts on mentoring startups in the Jacksonville area which has kept the innovative spark alive and may very well yield exceptional results down the road… also there's no income tax, so that's pretty cool.
9) Phoenix, Arizona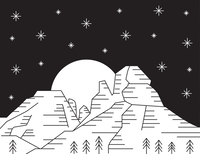 Source: giphy.com
It must be difficult for Phoenix entrepreneurs to get a tan, because they're living in California's shadow. Startups in the area will likely agree that the ingenuity is there, and the money is… well, kind of there. With $73 million in venture capital last year, they're certainly a major player in the startup scene, but this may very well be the tip of the iceberg in terms of future innovation. Web hosting company, and scandalous Super Bowl commercial producer, GoDaddy began its operations in the Phoenix area and achieved the prestigious accolade of $1 billion valuation several years ago. Giftcard Zen had the brilliant idea of buying and selling unwanted gift cards and is also headquartered in The Grand Canyon State's trendy startup hub.
10) Austin, Texas
Source: wired.com
As the poster child of cool cities, Austin's unofficial slogan, "Keep Austin Weird," sums up in three words what the city is all about. Current home of the X Games, University of Texas, and the non-stop party scene 6th Street, Austin refuses to be known for just one thing. With the 6th highest per capita venture capital investments however, it's difficult not to put innovation at the top of its list of accomplishments. If Texas is America's star quarterback, Austin would be Texas' misfit son who wants to go to art school instead. Truly exemplifying the act of paying it forward Austin native, Able has successfully implemented itself as a low rate lender to the "Fortune 5 million" as they say. Reaction has also turned heads with its highly portable, eco-friendly tent-camper hybrids. Overflowing with youthful creativity, individuality, and enough investor interest to bring these ideas to life, Austin has certainly made a point of putting itself on the map in recent years.
By the looks of it, the major tech hubs like Silicon Valley and New York will continue to be innovative powerhouses for years to come. We're not denying this; but there's more than one way to skin a cat. The perfect startup for you may in fact be in one of these cities. Broadening your horizons and doing the proper research may yield surprising results when looking for your dream job.
Planted will always be here to help make it happen, so be sure to Sign-up today!
Sean Newman is a recent grad from Ohio State. He majored in Finance and discovered his love of writing and knack for creativity along the way. He writes for WatchMojo and plans to enter into a rotational program with GE next year. Film, music, running, and the outdoors are some of Sean's hobbies and he dreams to one day see Hans Zimmer perform live.