After all the hard work, resume building, outfit-deciding, and interview-practicing, the moment you've been waiting for is finally here: you have an official offer! But then you ask yourself, what's next? Well, you have a pretty big decision to make, and before you take the plunge, there are a few things you can do to make sure that you'll be happy with whatever decision you make.
#1. Respond promptly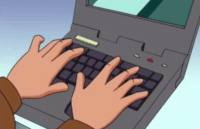 You don't have to make a decision right away, but you should respond to the offer in a timely manner. Via: Giphy
In our digital age, most job offers are given these days by email and confirmed over phone calls. If you receive your job offer via email or if you get a voicemail from the hiring manager who wants to "check in", make sure to respond promptly even if you're still waiting to hear back from other hiring managers. You don't want to ghost your would-be employer!
Once you have their offer, ask for time to think it over, even if you're pretty set on taking it. Give a reasonable time frame and let the company know you'll get back to them by that date. In responding promptly and being responsible with the follow-up, you're putting your best foot forward and letting the company know you're still interested and a great candidate.
#2. Make a pro-con list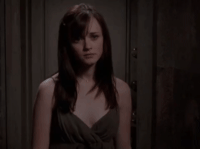 Never doubt the power of the pro-con list. Via: Giphy
A pro-con list is a great way to decide if you want to accept that job offer. List the pros and cons of the job and think about:
The position itself: Is it something you think you'd enjoy doing for the foreseeable future?
Company culture and work environment: Do your values align with the company's?
Growth potential: Are there opportunities for you to move into a higher level role in the company.
The job basics like starting salary, benefits, commute time, business hours, etc.
Because this is your career we're talking about, you should take the time to really think it over before making your final decision.
#3. Consider other opportunities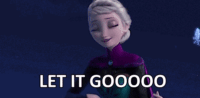 Are you willing to let other opportunities go in order to accept the current offer? Via: Giphy
If you've been deep in the job application process, you probably have a few applications and even interviews that you're waiting to hear back on. An important thing to remember is that by accepting this offer, you'd be letting go of any other potential opportunities. Is that something you're willing to do? Maybe you're waiting to hear from your dream job. Maybe you're not thrilled with anything else you have in the works. All the same, it's a point worth considering.
And please, for the sake of your professional reputation, don't accept an offer and then tell the company "no thanks" because another offer came through. Companies invest a lot of time in the interview process, so it's extremely rude to say you're all in when you're really not.
#4. Don't take too long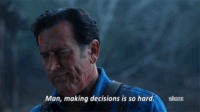 Decision making is hard, but you don't want to wait too long to give yours. Via: Giphy
This is a potentially life-changing decision, but you've got to decide. You don't want to take too long and leave the company (that usually wants to hire as quickly as possible!) in the dark. If you set a timeframe in your initial response, stick to it. You want to show that you can keep your word regardless of whether you accept or reject the offer.
Two or three days is a pretty standard timeline to think it over before giving an employer your decision. It does however, all depend on the company and circumstances. Some may even want an answer within the day, particularly if it's for a position that they're looking to fill urgently.
#5. Say thank you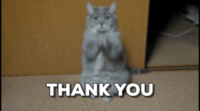 No matter what you decide, make sure you show your gratitude and appreciation. Via: Giphy
The job application is a long and complex process, both for you and the people involved on the hiring end. Whether or not you decide to formally accept the job, say thank you. Make sure you show your appreciation to everyone involved in the process and thank them for their time and effort.
Even though turning a job down can be uncomfortable, it's something that hiring managers actually expect to be part of the process. But you'll still want to leave the people you've talked to with a good impression (because you never know when you might meet them again). Express your thanks, and if you're taking the job, don't forget to show your excitement!
Haven't found a job offer you want to accept? Looking for a fun, collaborative startup where you can feel fulfilled and utilize your best skills? Join Planted and we can help you find the right opportunity that's just calling out your name.
Randa Kriss is a NY-based writer who has written about dogs, pop culture, and everything in between. When she's not typing furiously on a keyboard, she can be found glued to the latest hit Netflix series, talking to her cats and Corgi, or curled up with a book. You can follow Randa on Twitter @alwaysranda.