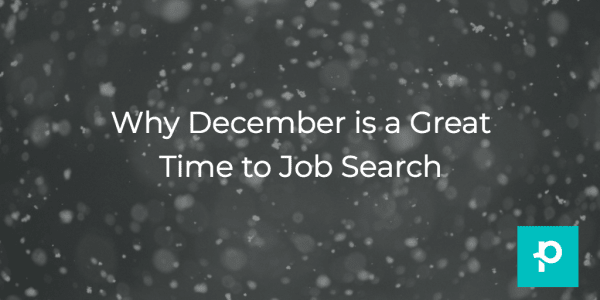 Most people think December is the time to wind down, reflect, and slowly plan for the year ahead. And why not? As we come toward year's end and the holiday season, plenty of folks are taking vacations and winding down to prepare for the new year — which presents a unique opportunity to get ahead of the competition. If you're thinking about waiting till January to kick it into gear, you may be surprised to learn that now's actually the best time to rev up your job search. Here's why:
There's Not as Much Competition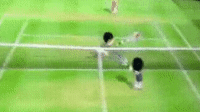 Sometimes job searching feels a little like this. Via Giphy .
While other people are frantically shopping for last-minute holiday gifts or going on Instagrammable vacations, you can be applying for your dream job. When January rolls around, everyone will be hunting for jobs, but right now — there's a bit of a lull in the influx of applications being submitted to hiring managers. This means that you're more likely to get on a hiring manager's radar, so your chances of at least securing an interview are greater, especially if you put in a little extra work on your resume before applying.
You'll Have More Free Time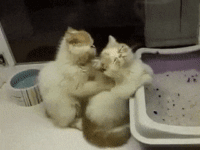 Stress-free job searching? Yes, plz. Via Giphy .
If you already have a job, it's likely that your career hunt only takes place after long days of work or on the weekends, so you don't necessarily have 100% to give. If you're taking time off during the holidays, you can take advantage of your extra free time and spend a few extra hours networking, rewriting your cover letter, and hunting through job postings. This isn't to say you shouldn't take some R&R, but a few extra hours of productivity can dramatically increase your prospects.
(Side note: if you worried that there may not be enough jobs available at this time of year, don't be! We've got plenty of new openings on Planted right now!)
People are in Better Moods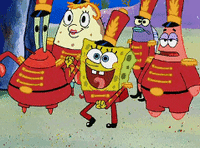 Me from November to January. Via Giphy .
It may sound cheesy, but the holiday spirit is real and it's contagious! Data from TrackYourHappiness suggests that there's definitely some truth to this - with a large margin of people reporting Christmas Day as their happiest day of the year. This doesn't seem like it would make a huge difference, but think about the difference between a reply from a happy, well-rested hiring manager versus a stressed out, overworked hiring manager in the middle of peak season. Use this to your advantage by casting your net for jobs right around the holidays.
You're Preparing for the New Year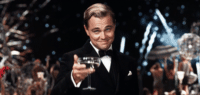 We'll drink to that. Via Giphy .
Once the new year gets here, everyone becomes spontaneously ambitious, ready to make a career move. When you spend a little bit of extra time getting ahead this month, you'll have no problem hopping back into the hustle and bustle when January rolls around. Plus, since January is a huge month for jobseekers and hiring managers, you'll be glad you got ahead of the game and had your resume pristine and ready once the new year hits. While your friends and other candidates are still in post NYE recovery-mode, you'll have already submitted your resume to several companies. It's all about getting ahead and staying ahead.
Ride the High of a Good Review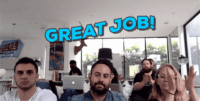 Oh, why thank you. Via Giphy .
Often times, performance reviews happen at the end of each year. If this is your case and you just nailed a killer review, ride that high into your next endeavor with your strengths and recent accomplishments fresh in your mind. This way, when the interview comes around, you can pinpoint exactly what achievements you reached in your last position and talk about them more extensively, since you know, they just happened.
You're Showing How Serious You Are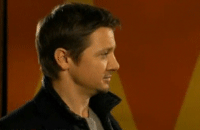 Perfect that game face. Via Giphy .
It won't go unnoticed that you spent some time preparing when everyone else was on vacation or enjoying some R&R. Hiring managers know that you could be hitting the slopes or opening gifts with family, but the fact that you spent the holidays hustling might gain you some points. Not only does this show that you're willing to go the extra mile, but that you're serious about finding your perfect fit. You won't necessarily have to put in that much extra work than everyone else, but it's true what they say: timing is everything.
Companies Have Budget to Spare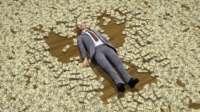 Money angels are the best kind of angels. Via Giphy .
Now that the year is almost over, many companies still have wiggle room in their recruitment budget, meaning they have resources to burn before 2019 is over. Due to a little extra budget, companies are often more amenable to bringing new people on board and adding new openings at the beginning of the year. This is also a helpful tip to keep in mind when negotiating your salary package - if there's room in the budget, you're more likely to negotiate a higher salary (or at least some extra perks!)
You'll Have More Opportunities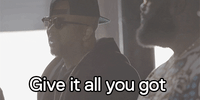 Get 'em before they go! Via Giphy .
During the holidays, many industries (especially e-commerce and retail) are looking for all-hands-on-deck. During this time of year, there are more orders to fill, packages to ship, and accounts to coordinate than any other time of year. This means that there will plenty of seasonal openings available so you can snag some extra experience during the early part of the year. This might not seem ideal if you're trying to find a full-time role or make a big career move, but it allows you to beef up your resume and dabble in different roles if you're still figuring out your career path.
Remember, even if you are job searching this December, remember to take a little time for yourself too. After working hard all of 2019, you earned it!
Is your top resolution for 2020 to find a new job? Sign up for Planted and we'll match you to jobs at growing and innovative companies looking for talented people like you!