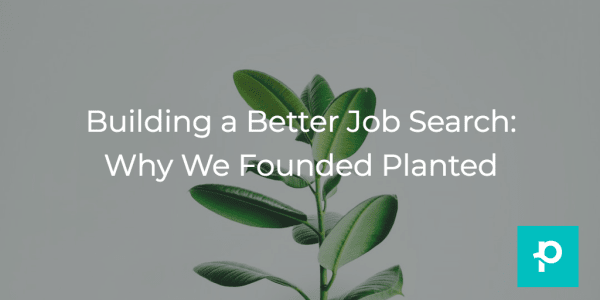 Planted's founders, Connie Wong and Susan Zheng, recently sat down with Joanne Wilson, one of NYC's top investors, to talk about their startup journey on the Positively Gotham Gal podcast .
As both jobseekers and later hiring managers looking to find the best fit for a role, they came to realize that being on either side of the interview table brought about very similar—and unnecessary—frustrations. Speaking of being on either side of the table: they first met when they were seated across from one another at a mutual friend's wedding (talk about a meet cute!) and immediately bonded over the fact that they both switched over to startup life after coming from finance and consulting backgrounds and the frustrating job searches during it all. A couple of years later, they reconnected over how difficult it was to hire for business roles as startup hiring managers.
Both Connie and Susan knew that there had to be a better way to both job search and hire business talent. That's when they decided to take a leap of faith and join forces to found Planted, where they could work towards solutions for the very real problems they (and thousands of others) have run into throughout their careers—like sending out dozens of applications only to hear absolutely nothing or having to shuffle through hundreds of resumes just to find a handful of suitable candidates. And another thing: they had to make sure to incorporate Susan's love of cats somewhere in the mix, too.
Give it a listen here to learn more about Connie and Susan's journeys and how they're building a better job search with Planted.